Navasota Engagement Photographer: Taylor and Levi's Engagement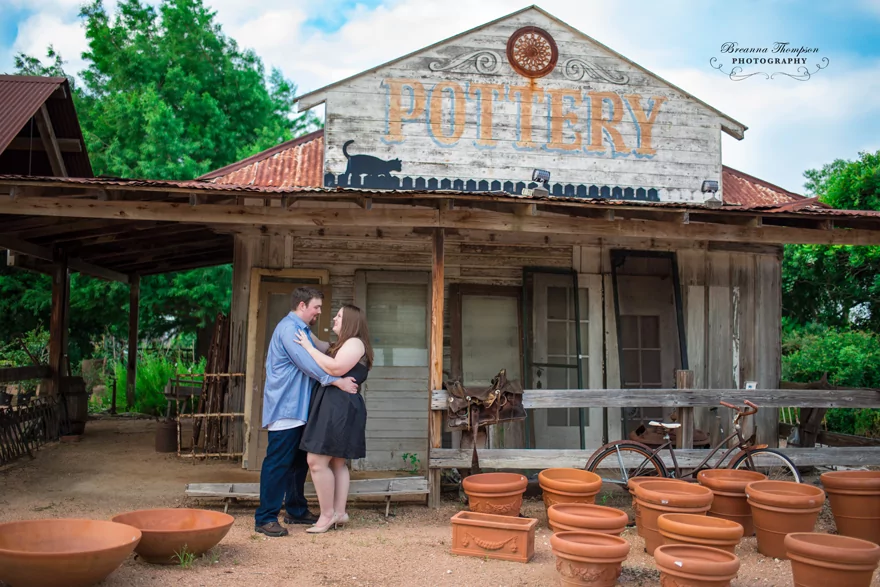 I knew Taylor and Levi were going to be an awesome couple when I found out they were engaged at Disney World!!! Haha! I love all things Disney and it tickled me that Taylor wanted to incorporate their Disney "just engaged" buttons and a hand crafted burlap banner with Minnie and Mickey Mouse on it!
We spent the entire session at Martha's Bloomers in Navasota, TX. I have been to Martha's Bloomers before (just for fun!) and they have the neatest gift shop, gardens, and cute little tea room! If you are a garden lover- this place is fabulous! I was excited that Taylor picked this location because I knew it would be beautiful and quirky! These two battled some serious humidity with us during their session, however, they didn't complain once and stuck it out like troopers throughout the greenhouse and gardens. Taylor and Levi are such a fun and sweet couple! Taylor has the most beautiful, giddy smile and she couldn't hide it when she was around Levi. 🙂
I'm so looking forward to their wedding in September! Thank you again, Taylor and Levi!