Katy Engagement Photographer: Alex + Lindsay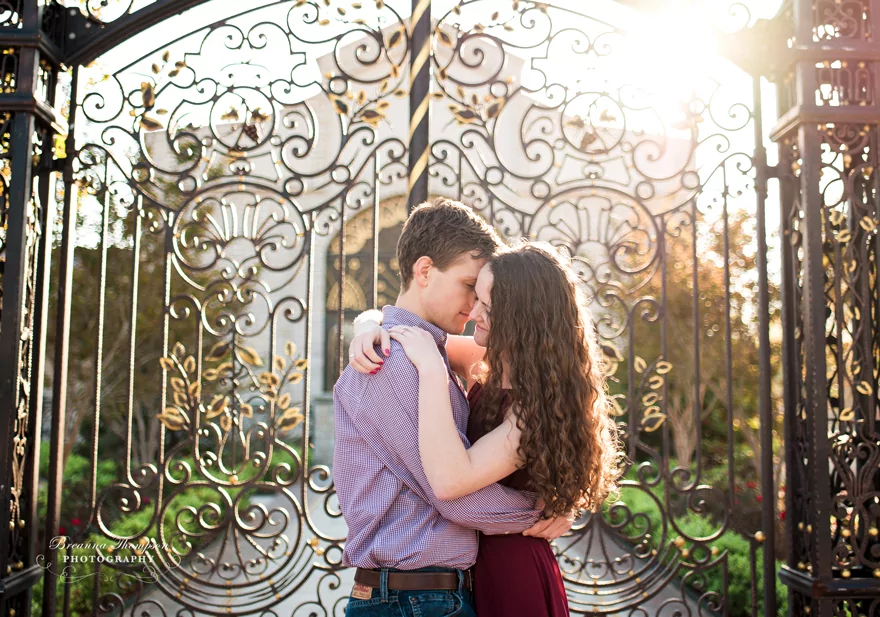 You know what's really awesome about being a photographer? That you get to see the same clients again and they turn into such wonderful friends! It has been a true honor to have photographed all three of the Keahey sisters at one point in time. I love that they trust me to capture the special moments in their lives. These girls and their parents are such wonderful folks!
I met Lindsay and Alex super early at Safari Texas Ranch in Richmond. We spent the session exploring the different locations around the ranch and attempted to photograph the elusive peacocks that roamed the property. Alex may or may not have made the perfect peacock call, which lured one out to photograph, haha! Poor Lindsay had to spend the time in between shots with a heavy jacket because it was SO COLD. Who would have thought that March in Texas would be that chilly? I don't think they minded the extra cuddles though, haha. These two are so genuinely giddy and glowing around each other. It makes a photographer's job easy to photograph such love!
Thank you, Alex and Lindsay for choosing me! I can't wait to photograph your wedding in June!