New Braunfels Engagement Photographer: Daniel + Chelsea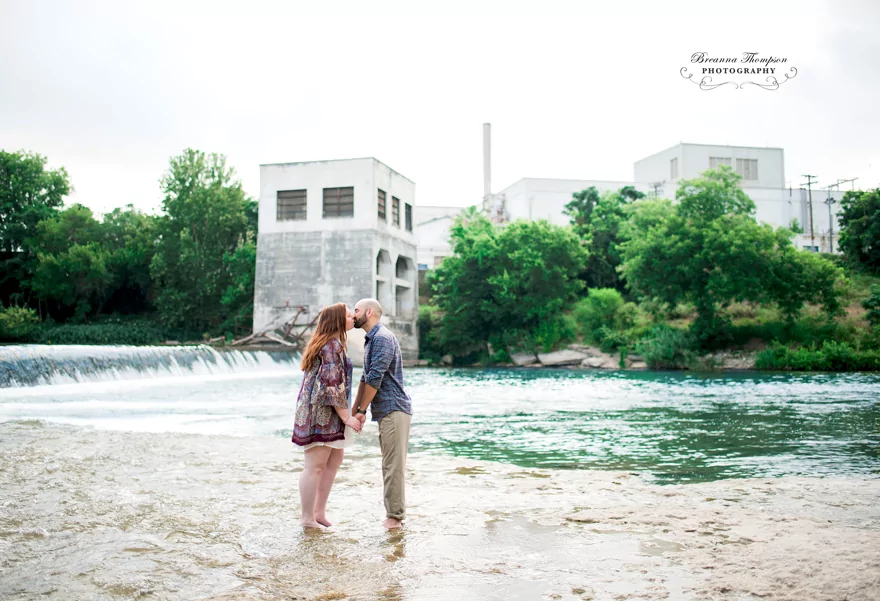 I met with Chelsea and Daniel on the Faust Street Bridge in New Braunfels for an early morning engagement session. It was so humid, but these two didn't let it faze them! Thankfully, they were able to dip their feet in the Guadalupe river to cool off for a bit. It doesn't hurt that it makes for an excellent backdrop, as well!  The love and playfulness between these two is contagious!  You can't help but smile when you're around them. This bridge and river means a lot to them because it's where Daniel proposed to Chelsea. They went kayaking together in the river and they happened to stop on a little island near the bridge and that's where Daniel proposed to her!
I am so excited for their wedding in March! Thanks so much Daniel and Chelsea for being our tour guides around New Braunfels and Gruene!