San Antonio Wedding Photographer: Barrett Wedding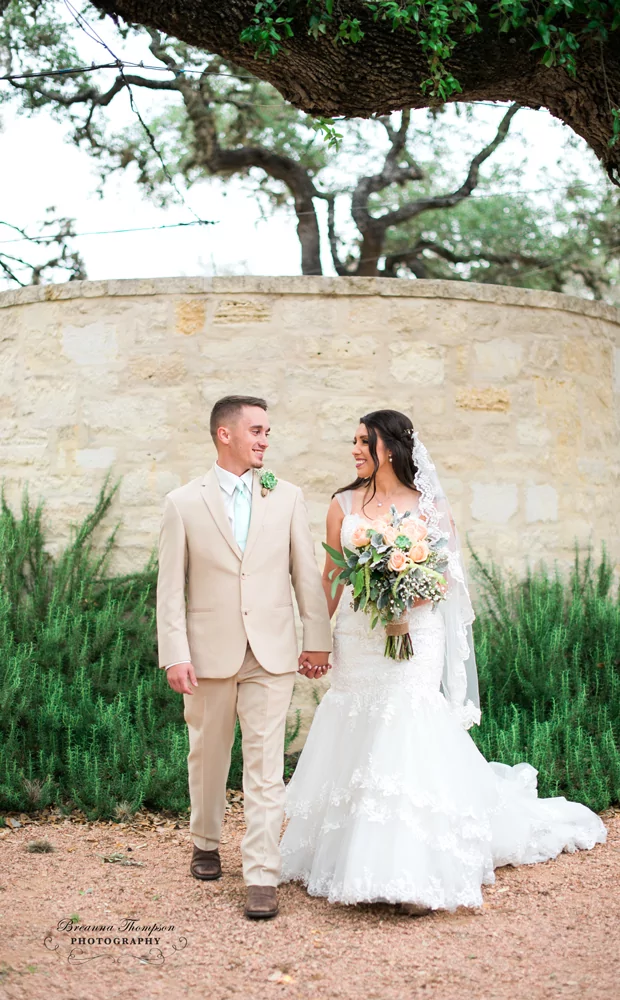 Hazel and Conner married on the coldest day of April (and nobody was complaining! I mean, hey, it's Texas) at the Sisterdale Dancehall in Boerne, Texas. They said their vows under the most gorgeous oak trees overlooking the river. The mint, coral, and burlap touches in the decorations and flowers were stunning! These two were surrounded by the most amazing wedding party and family! They all pitched in with decorating and went the extra mile to help the couple enjoy their day to the fullest. Also, these guys had some amazing dancers amongst their friends and family. Hands down one of the most fun receptions we have ever photographed!
Hazel and Conner did something really cool during their ceremony- they washed each other's hands in lieu of unity sand or tying of the knot, etc. That was the first time I had ever seen a bride and groom do that and I thought it was a wonderful idea!
I may or may not have teared up when Hazel started her walk down the aisle to Conner… It's so fulfilling to be there to photograph their engagement, see the love that they have for one another, and then see them say their vows on one of the most important day of their lives! Did I mention that I love weddings?? Thank you again, Hazel and Conner for letting me capture your special day! Y'all are wonderful together!