San Antonio Newborn Photographer: Indie's Lifestyle Newborn Session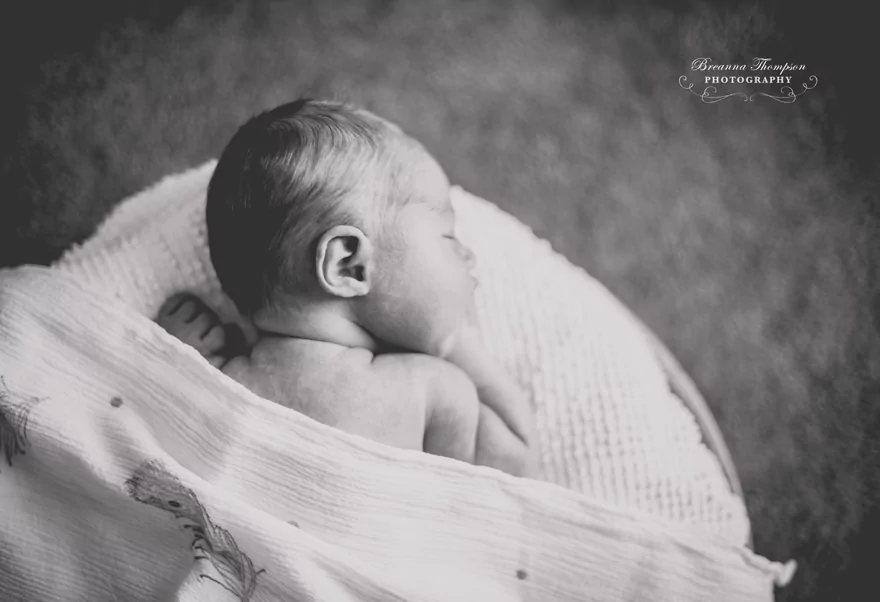 All I can say is "WOW"! Carole had everything set up perfectly for her second daughter's newborn session! The nursery was impeccable with gorgeous decorations and sweet touches. Can I just point out that when I first entered the nursery, the first thing I saw was REPTAR IN THE CRIB!? Does anybody else know who Reptar is?? It made me laugh and I had to ask Carole about it. Apparently, it was just a random toy picked out at the hospital. But, I was still tickled that this sweet little girl would grow up with a toy from my childhood. I can almost imagine little Tommy Pickles sleeping with his Reptar doll in his crib, just like Indie! She also had matching outfits made that said "Big Sister" and "Little Sister" for her two daughters!
I'm not going to lie…I was a little worried about this session because Indigo was almost FOUR WEEKS old when we did her newborn shoot! You can't even tell, can you? Just as Carole predicted, Indigo made an early appearance in July while my husband, Brian, and I were out of town on our anniversary trip. Thankfully, Indigo was a pro and drifted off to sleep right when it was time for her close ups!
Thank you again, Grant, Carole, Emery and Indigo for welcoming us into your home and sharing this special time with us! We pray for many blessings for your family!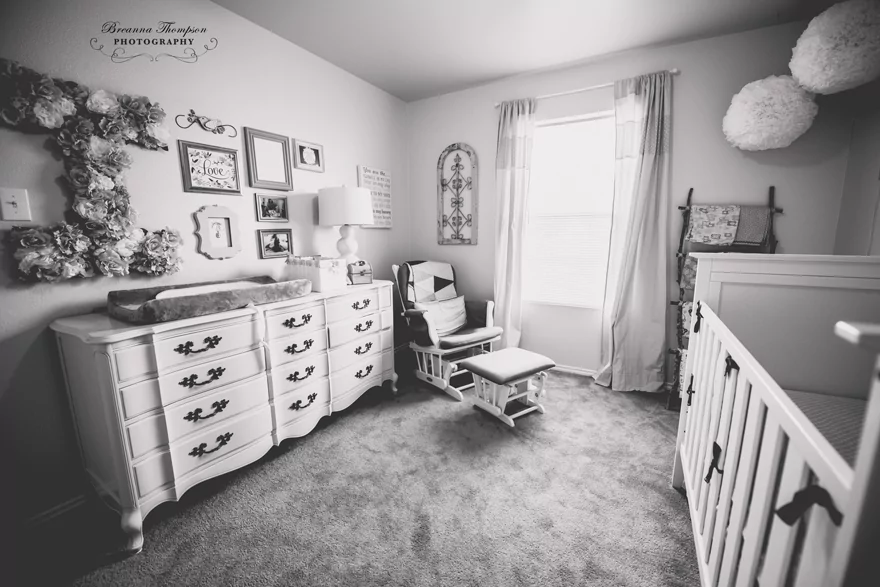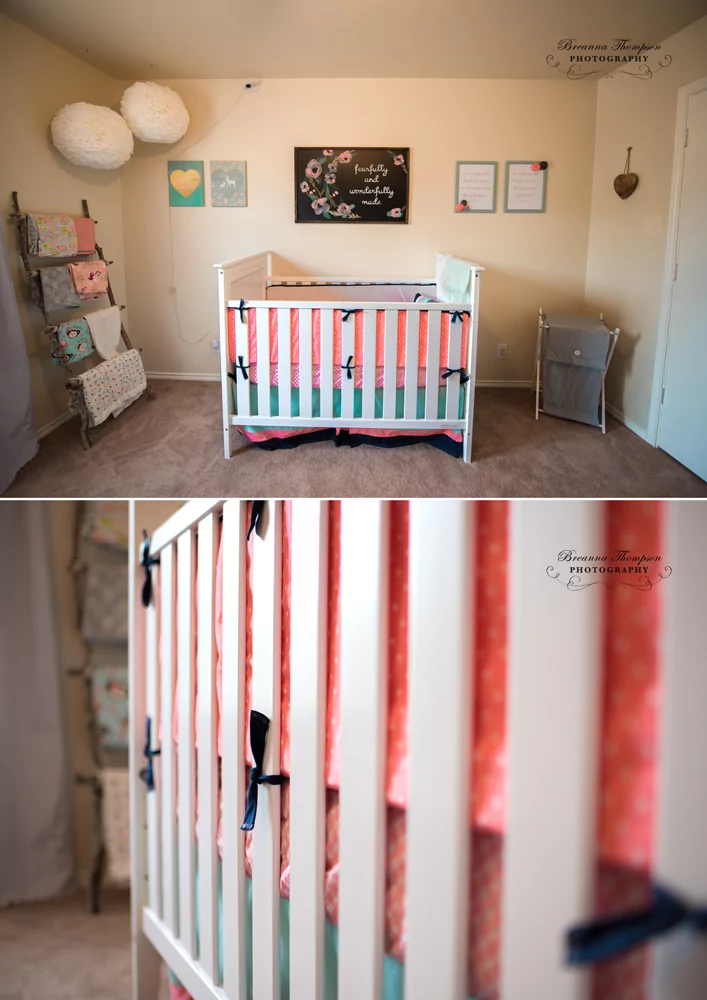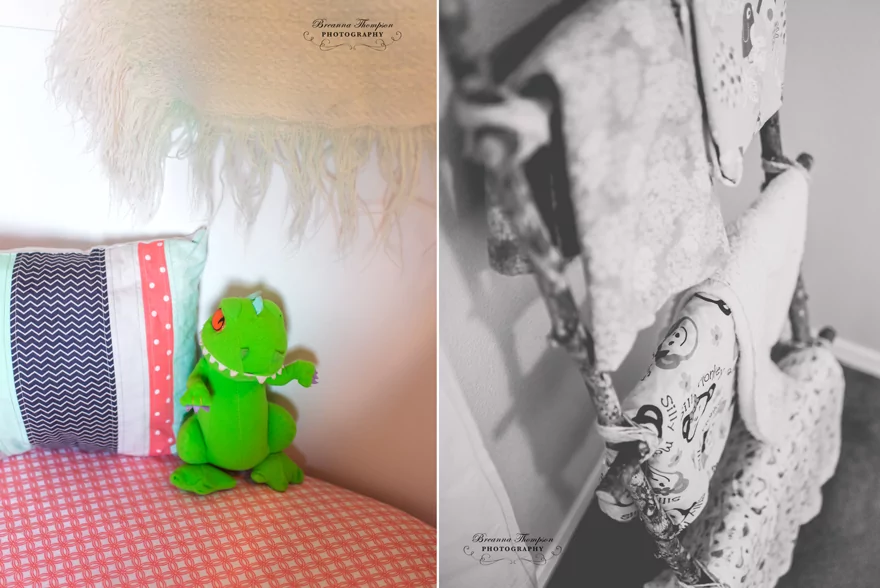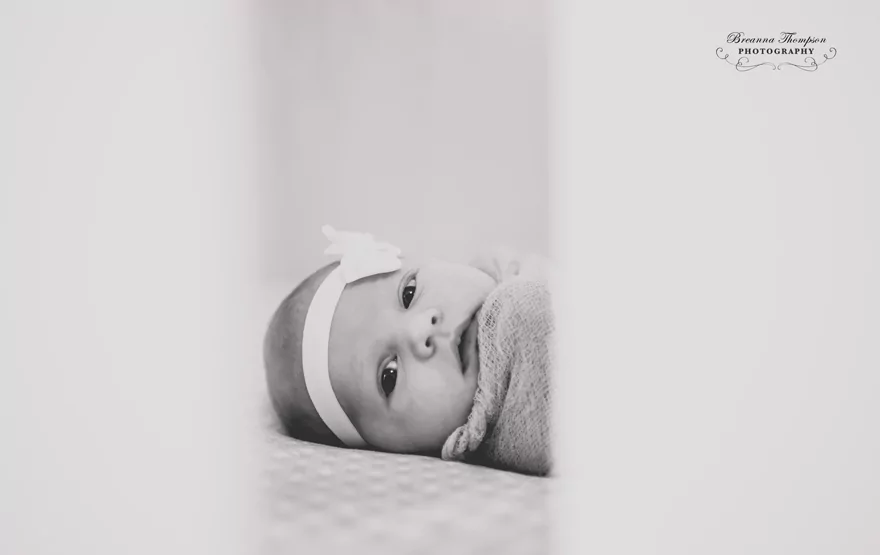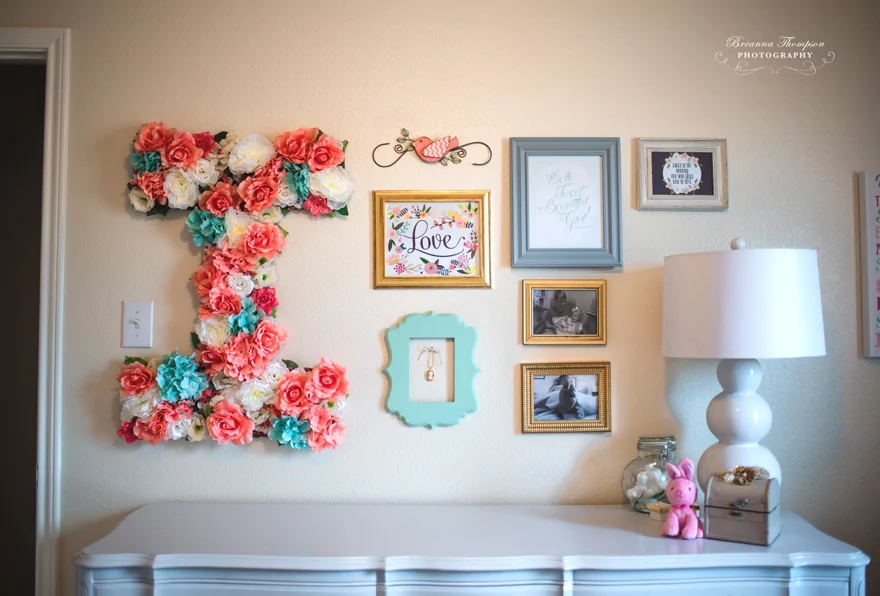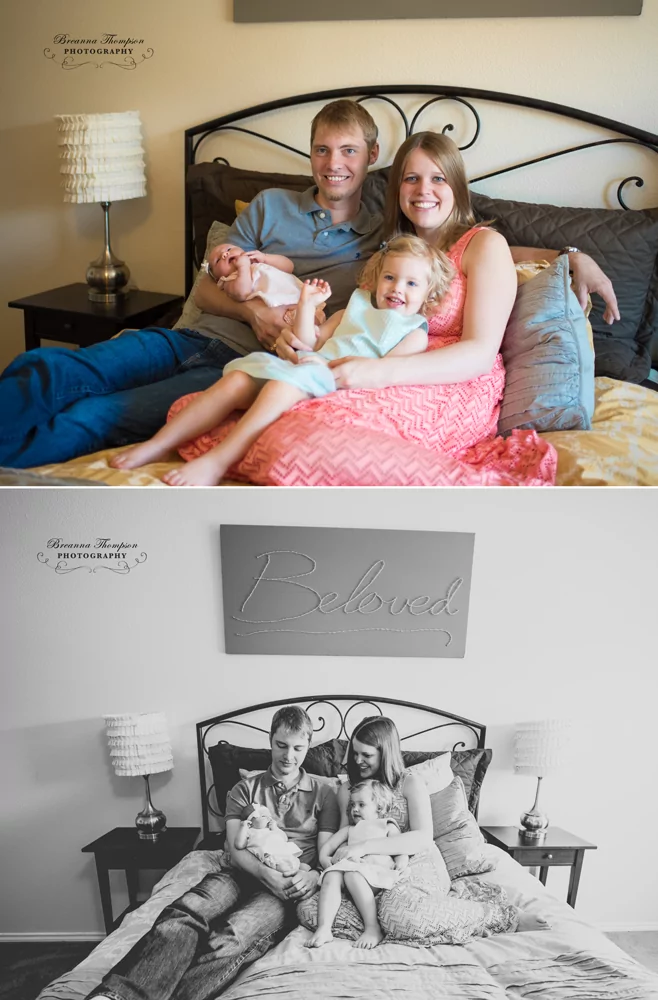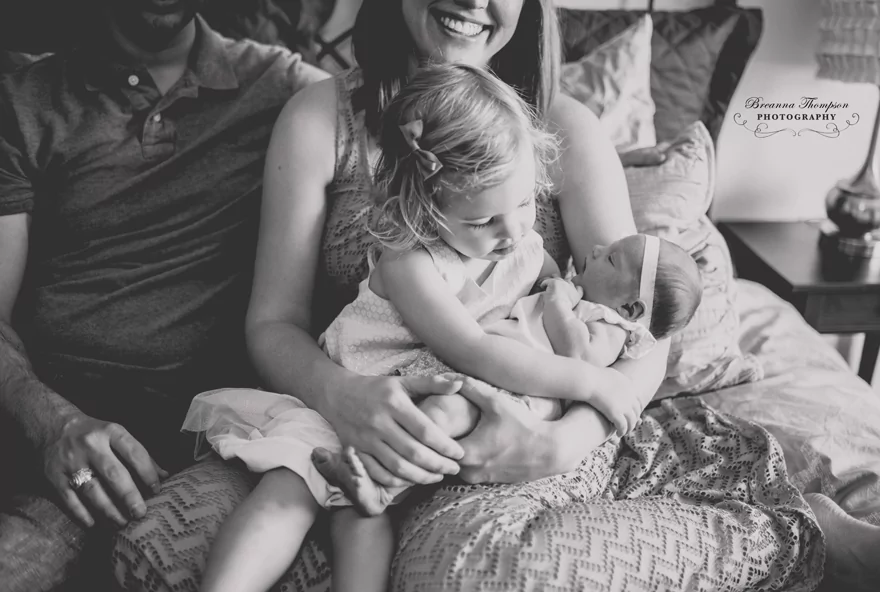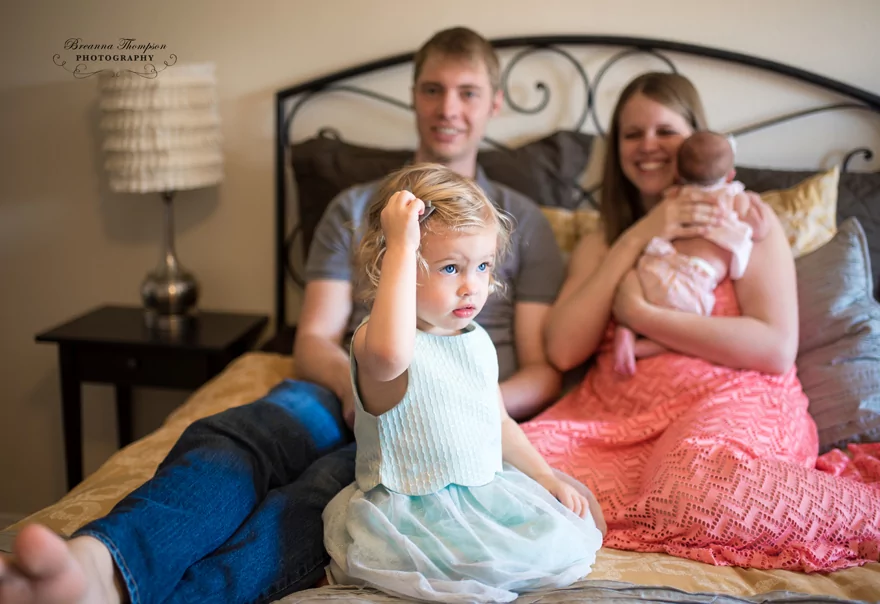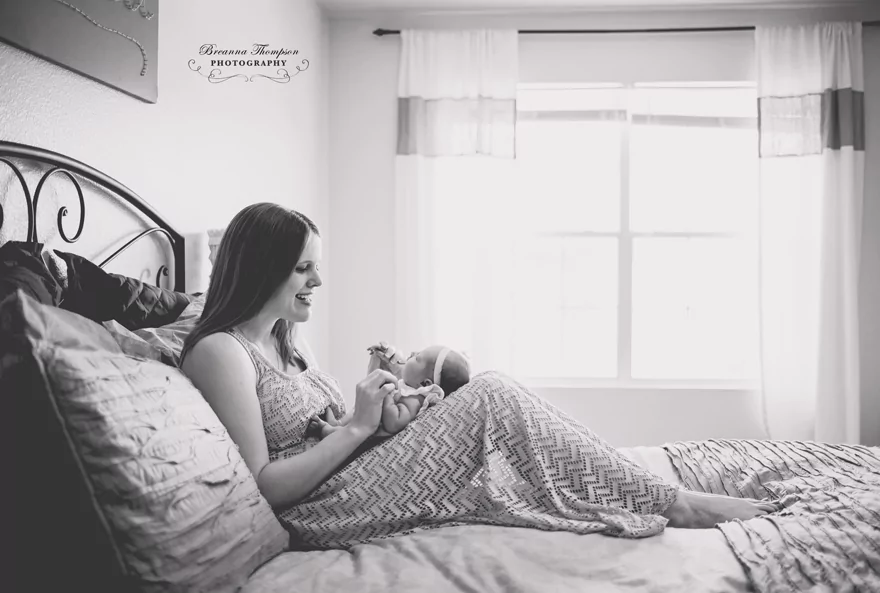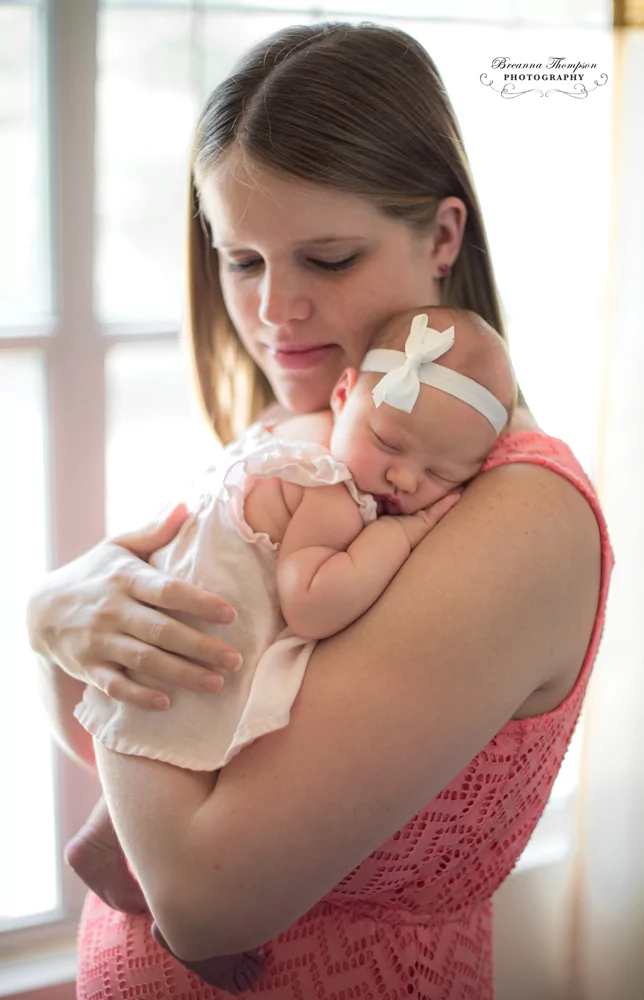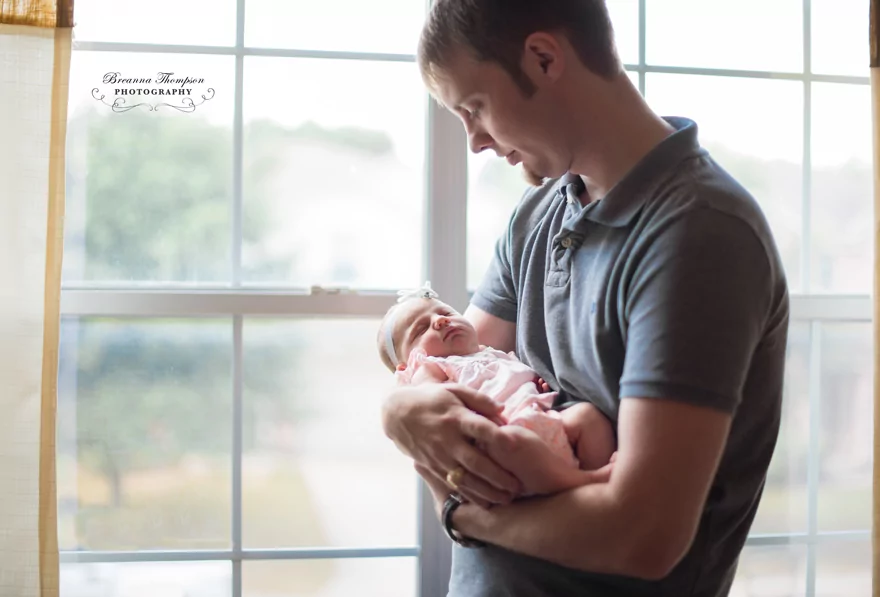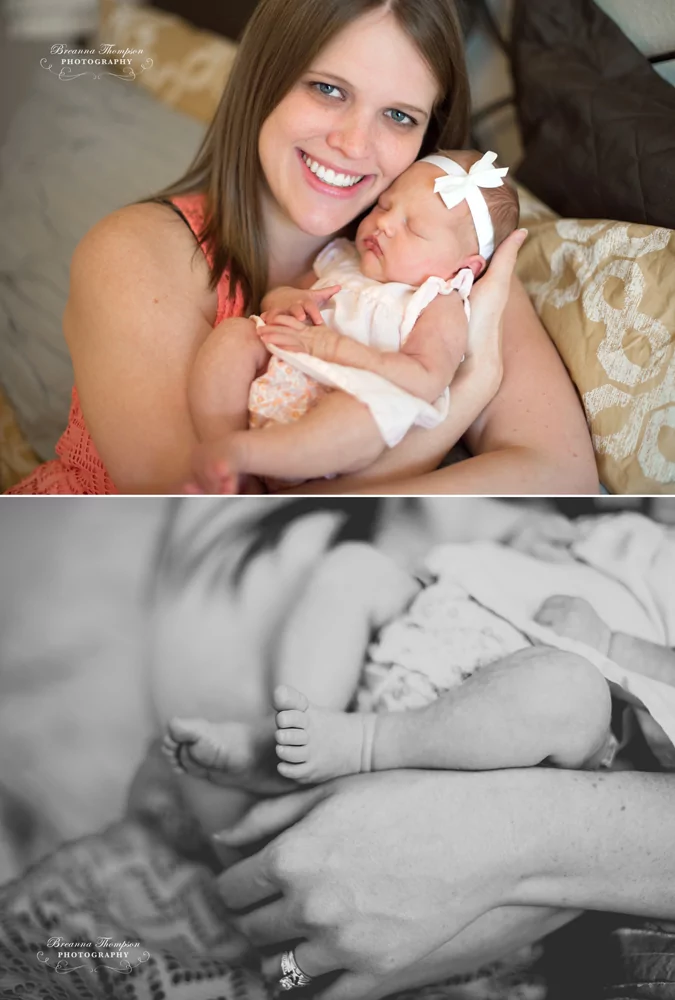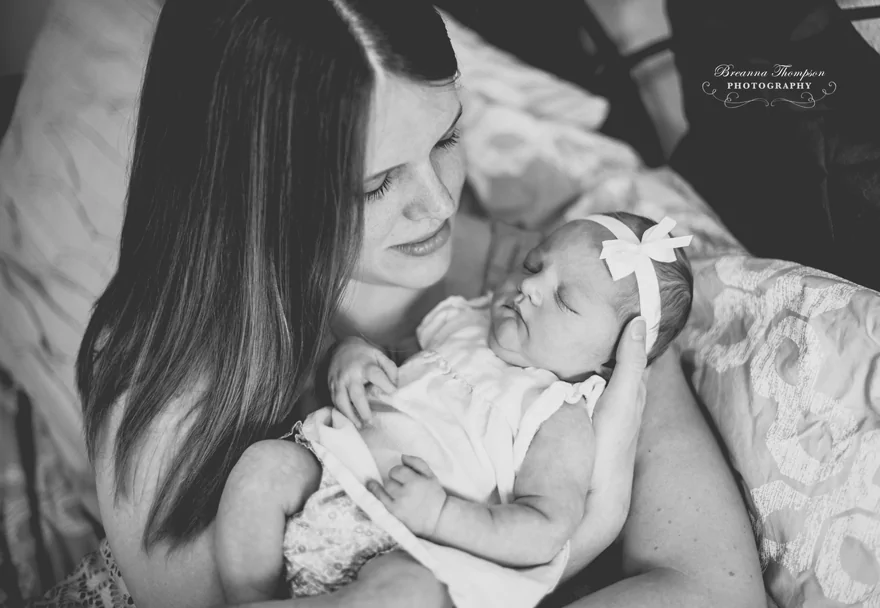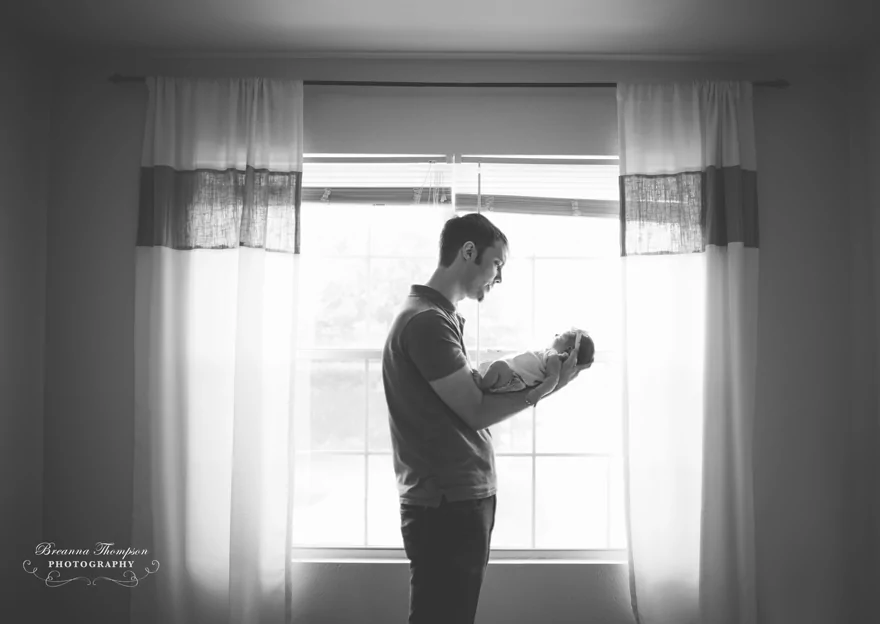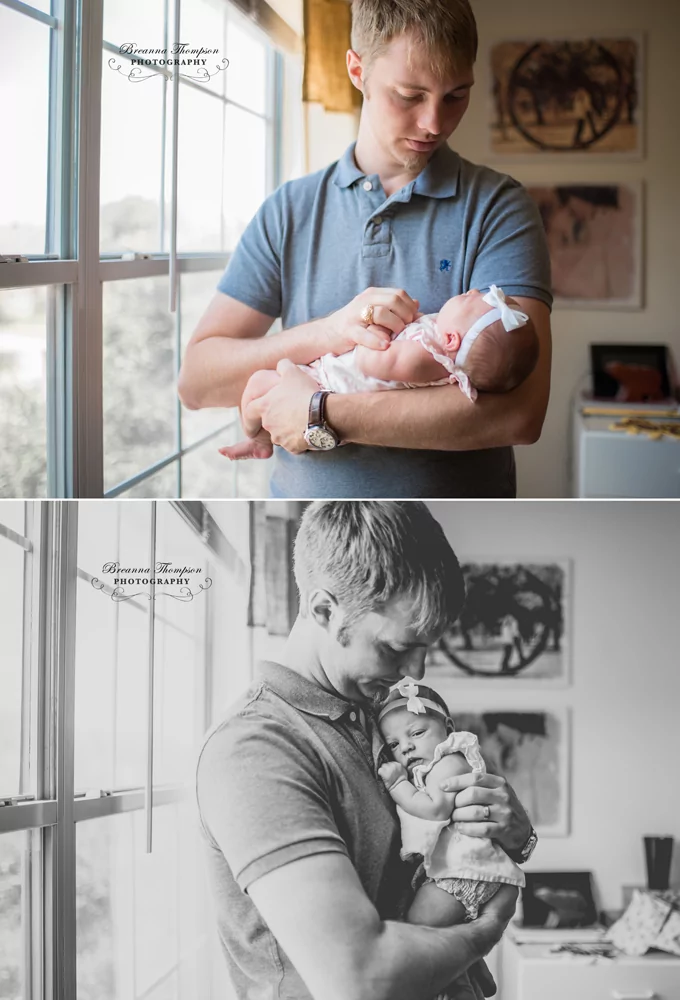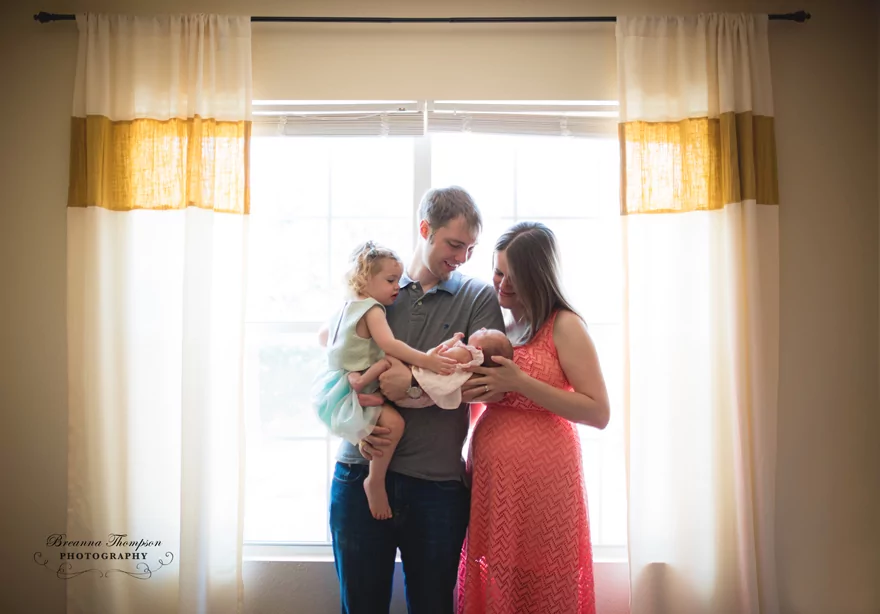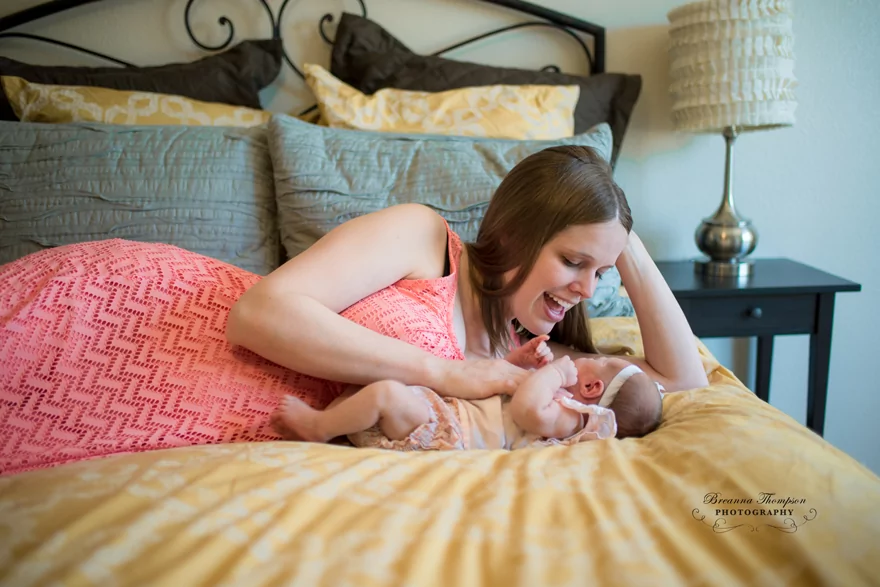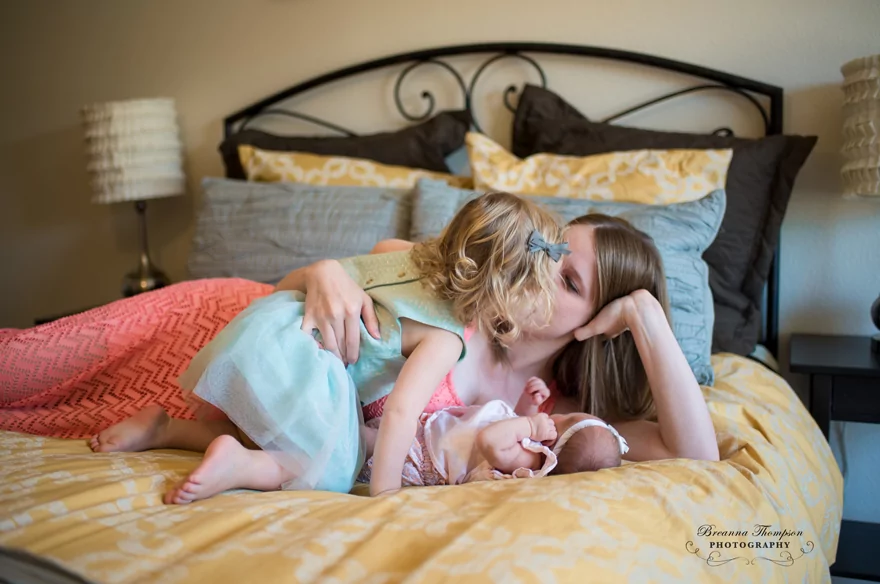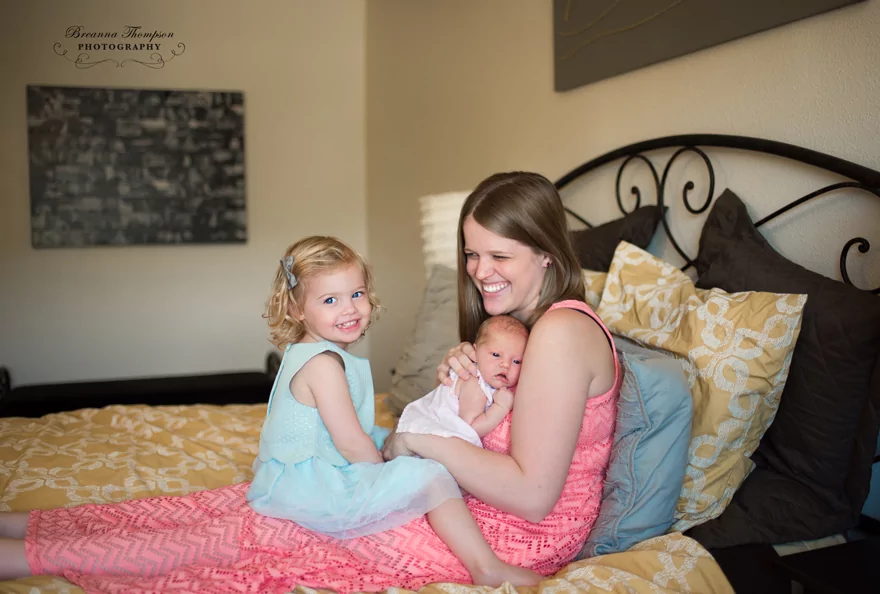 Emery was full of smiles and giggles! She loved spending time with little sister!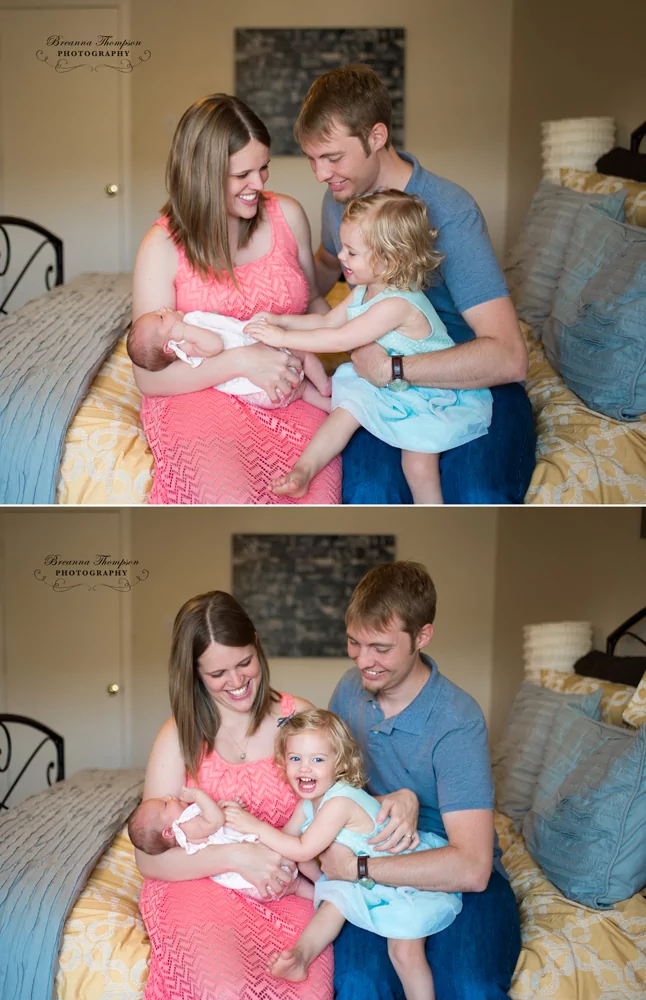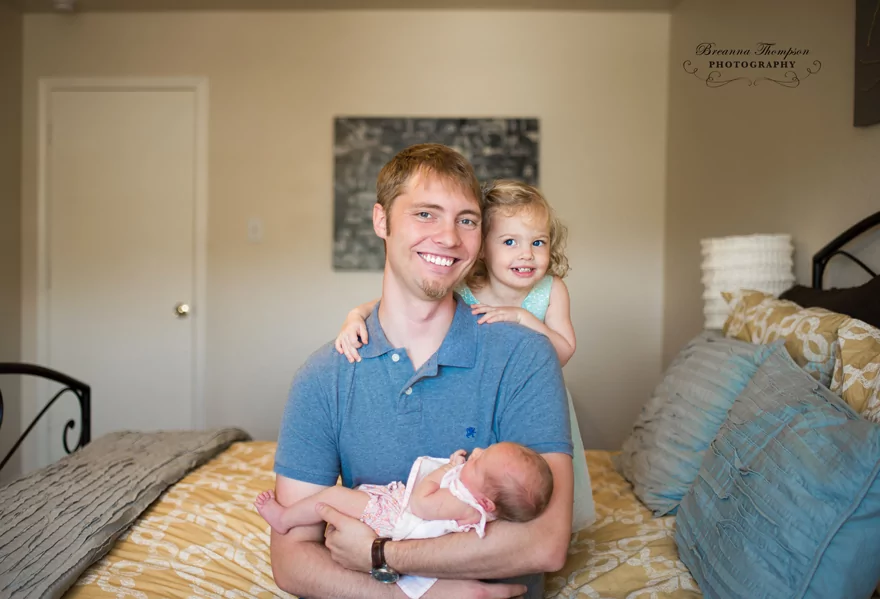 It cracked me up that both girls made the same face in the last photo!! Ha!