San Antonio Engagement Photographer: Mando and Stephanie's Cibolo Creek Engagement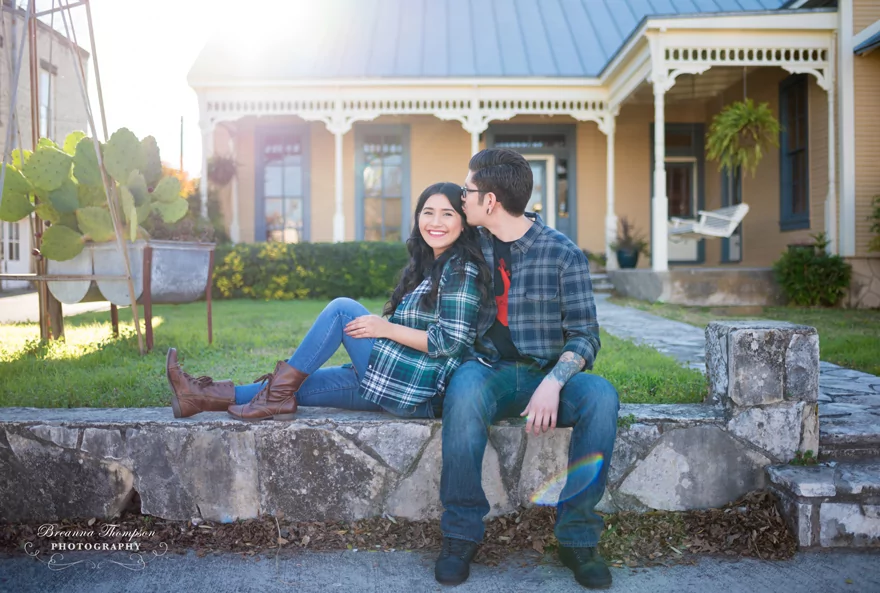 I think this has to be one of my favorite engagement sessions to date. It is one of my favorites because it really reflects my personal style. I drool over that golden light! Not to mention, the perfect hues of yellows, blues, and purples that give this session such a dreamy and bright feel. Plus, the background and clothing is so simple, soft, and reflects the beauty of nature. Oh yeah, and this couple is so gorgeous! We spent the beginning of the session in downtown Boerne, then took some shots at the Cibolo Creek Nature Center in Boerne, TX.
I felt so bad for these poor guys because we had been re-scheduling their engagement session since OCTOBER. Every Saturday we picked turned out cloudy and rainy. Stephanie told me she really wanted those golden hour shots and I am SO glad that we held out for them! And please give them a HUGE round of applause for being some of the most amazing clients ever for traipsing around in the freezing cold creek with bare feet! I think it was all worth it in the end and I hope y'all did too, Stephanie and Mando! I can't wait for your wedding!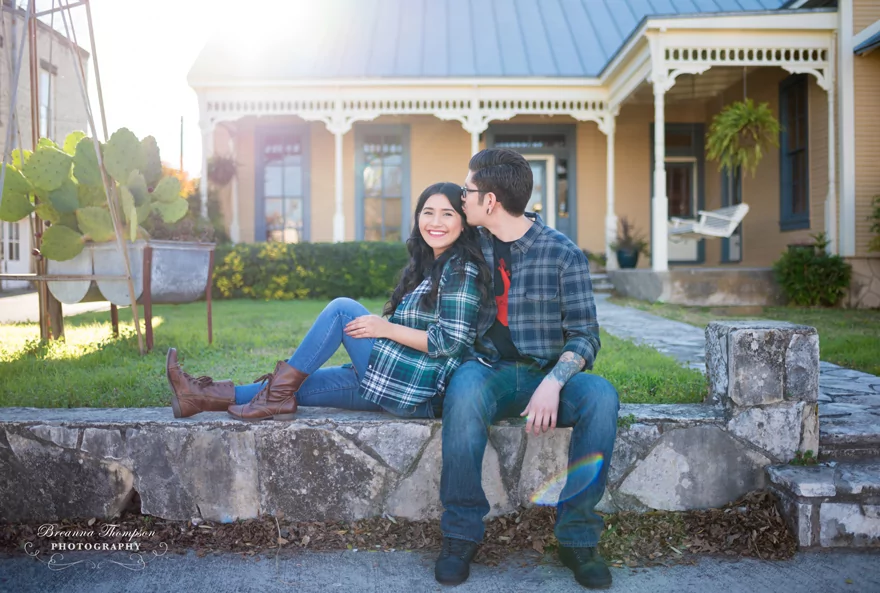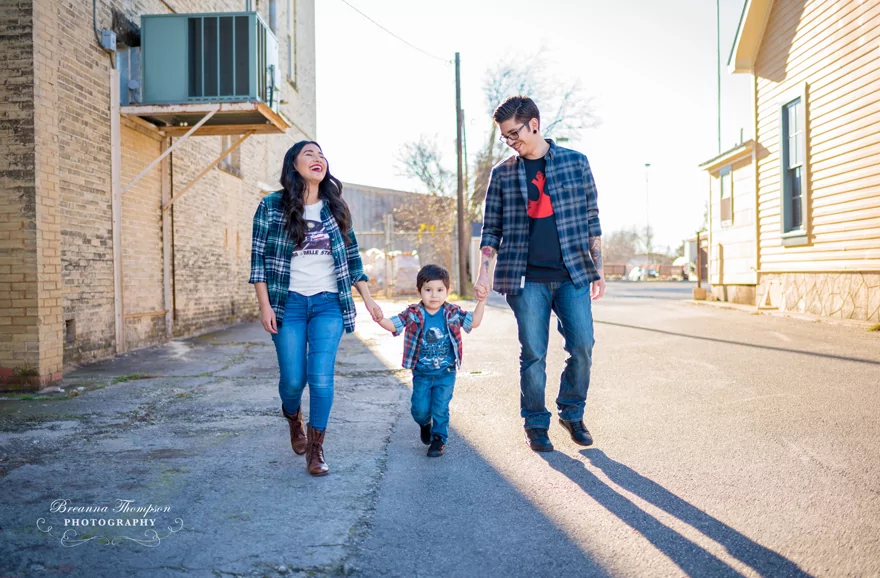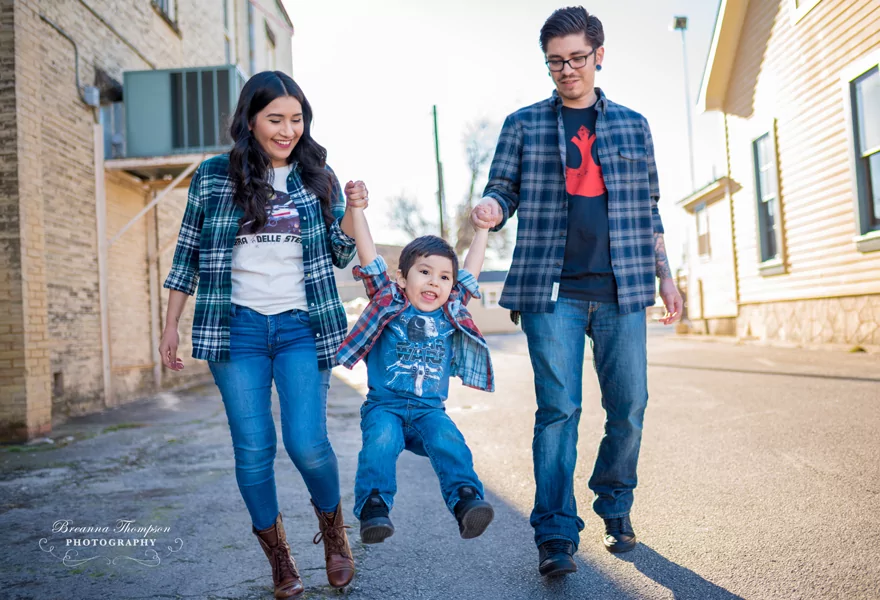 Isn't their son, Lucas, the most handsome Star Wars fan you have ever seen??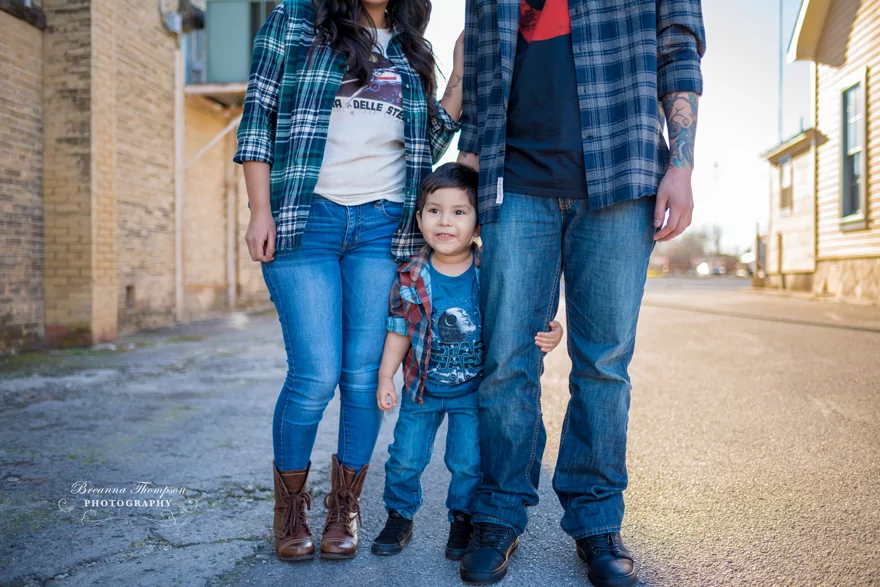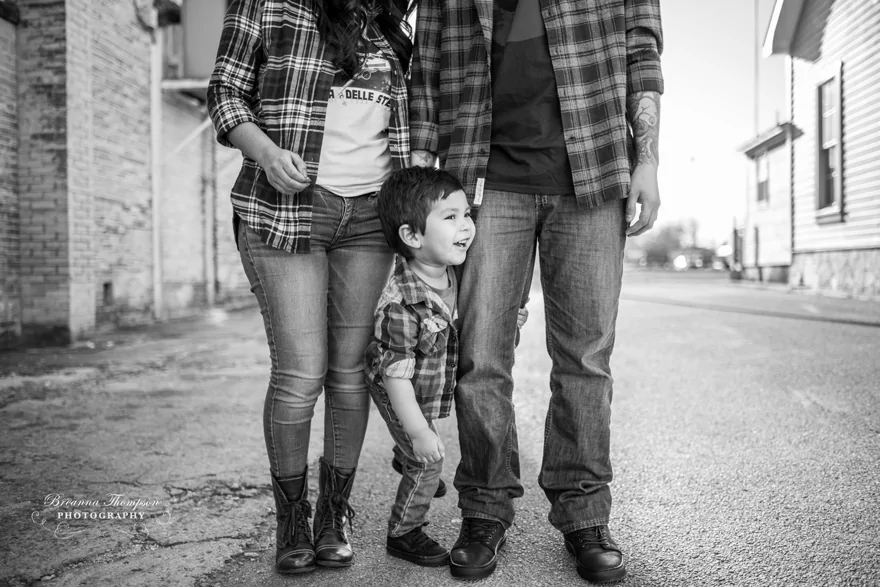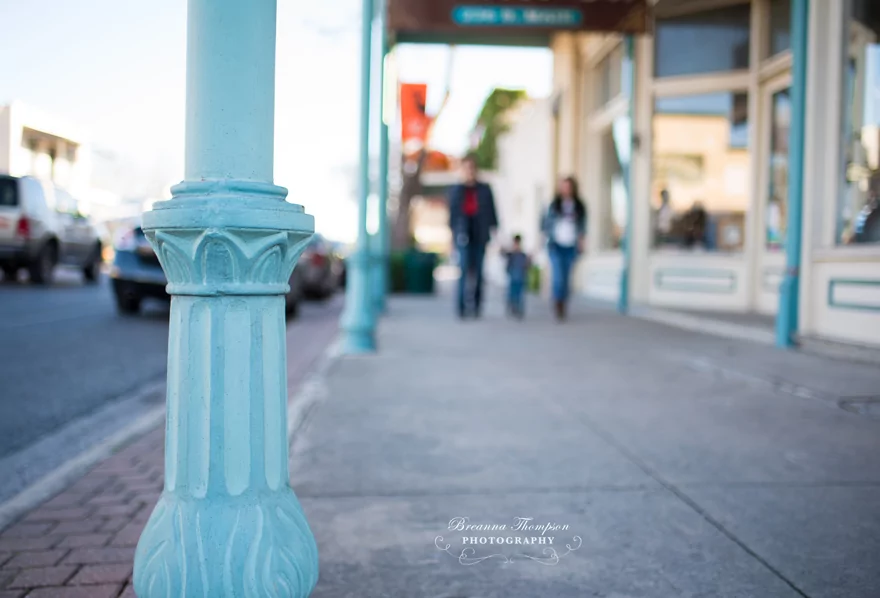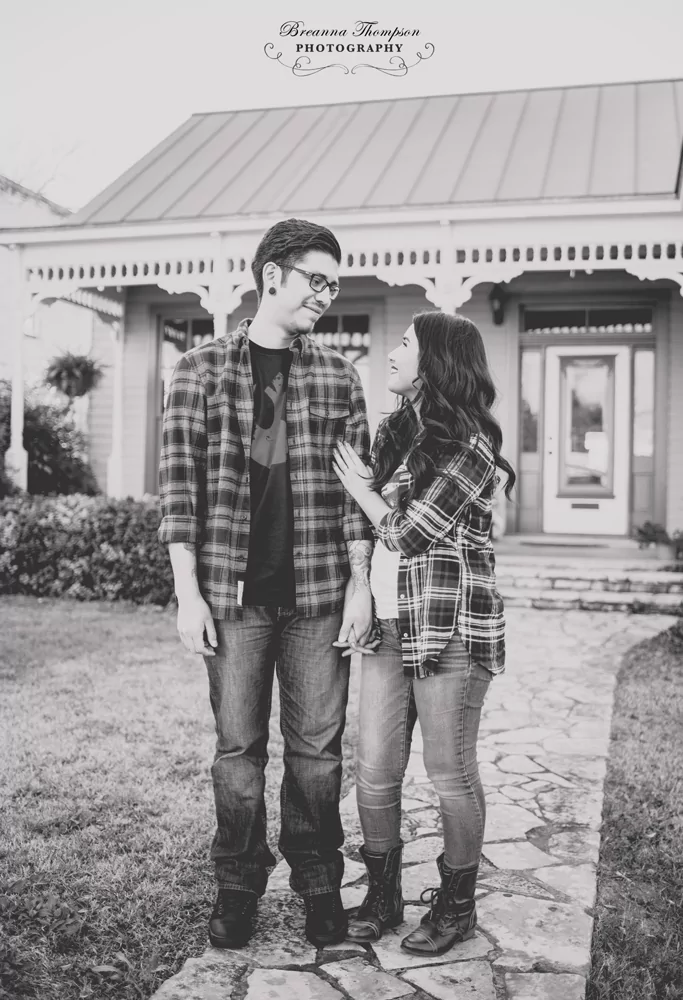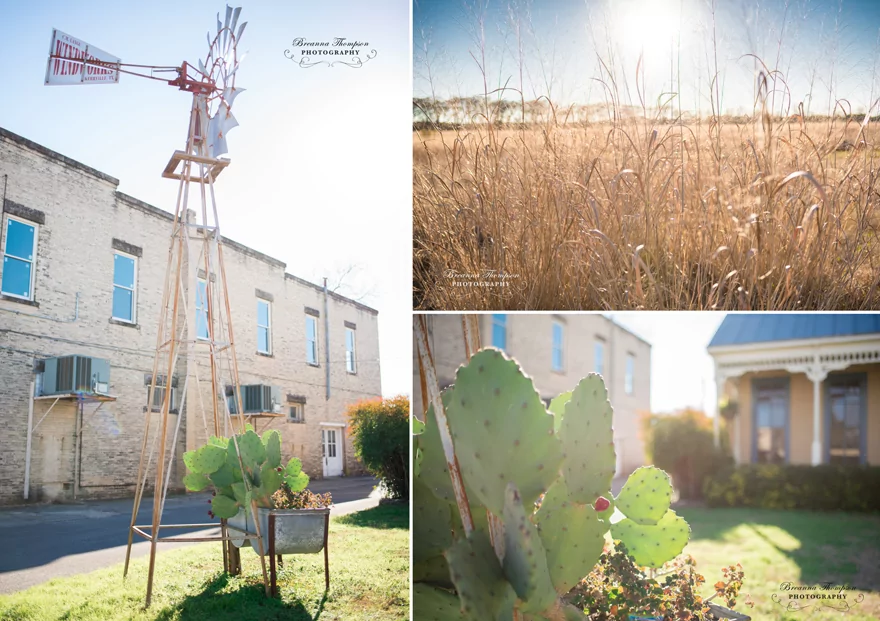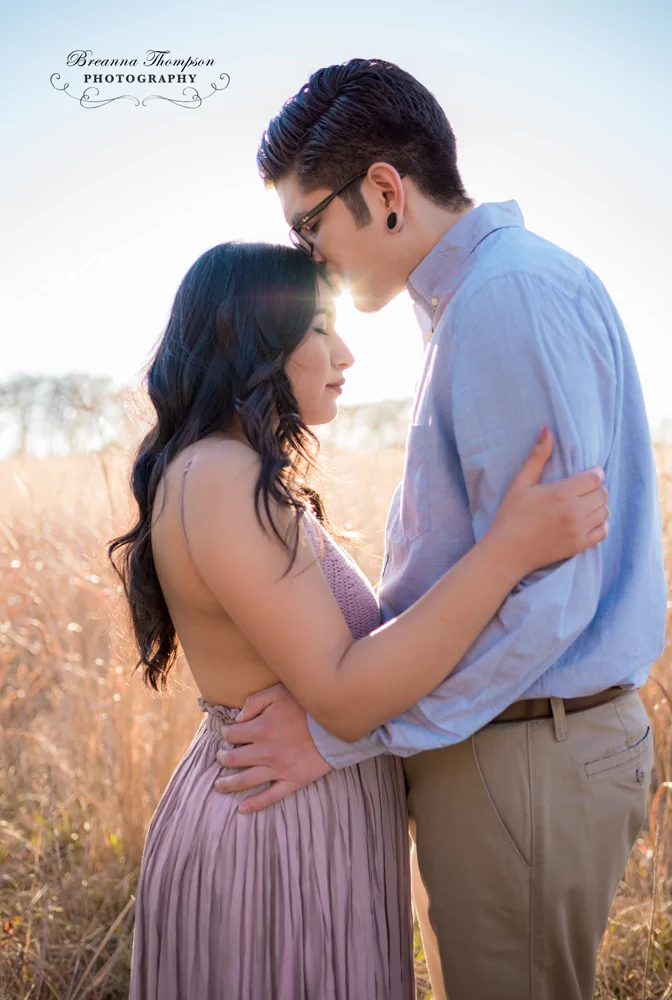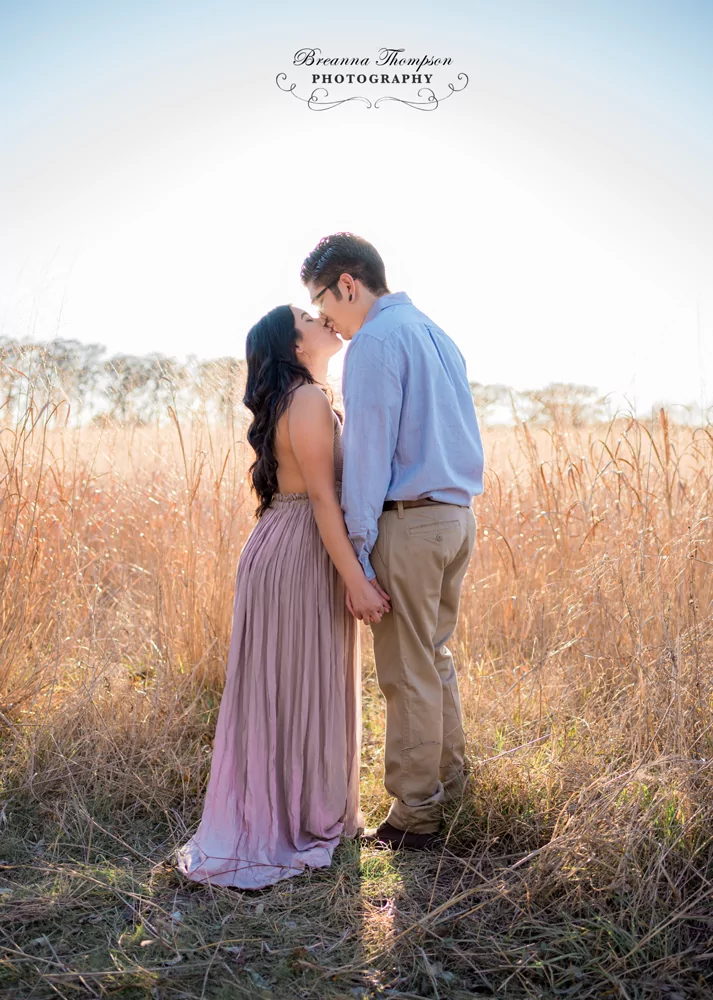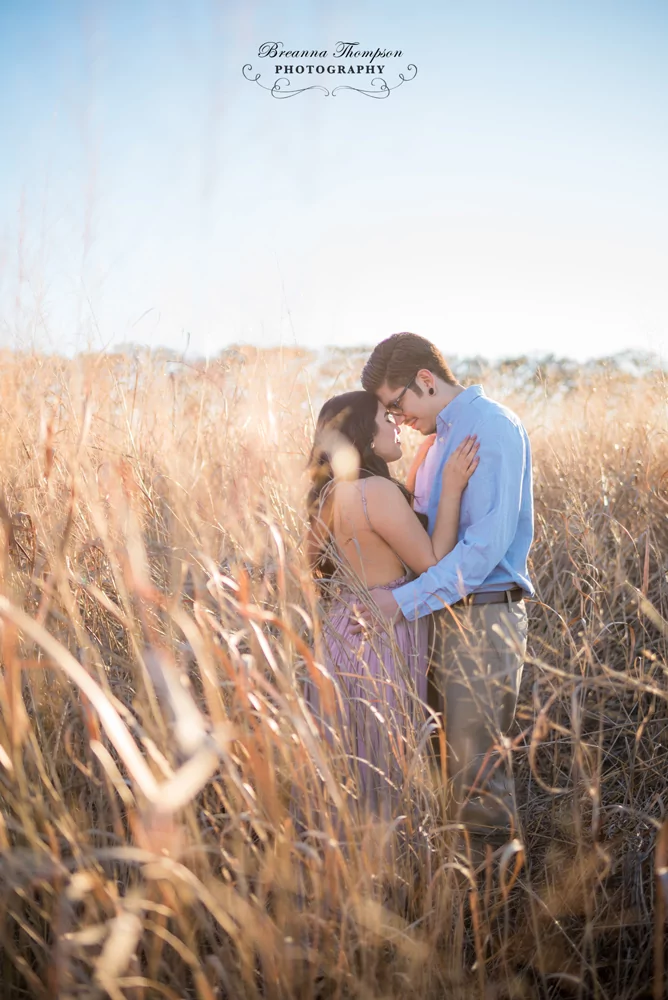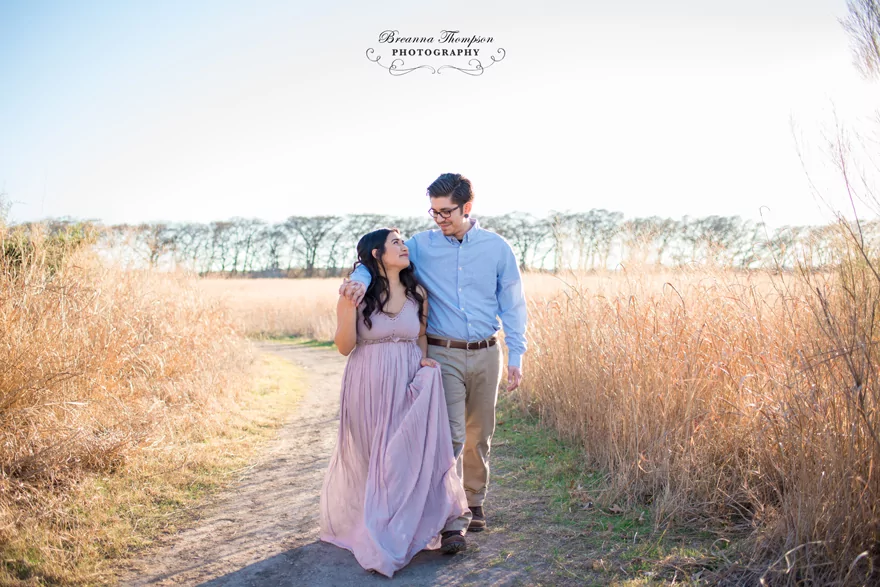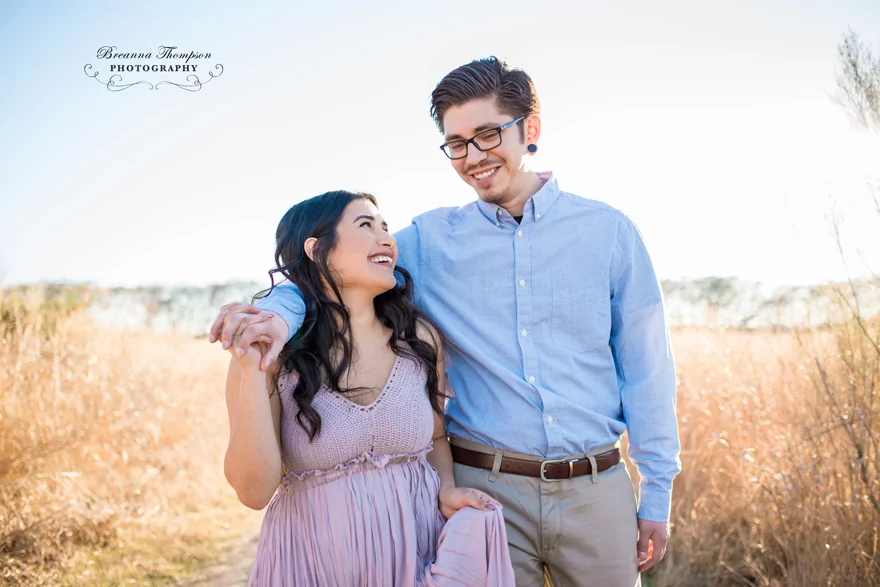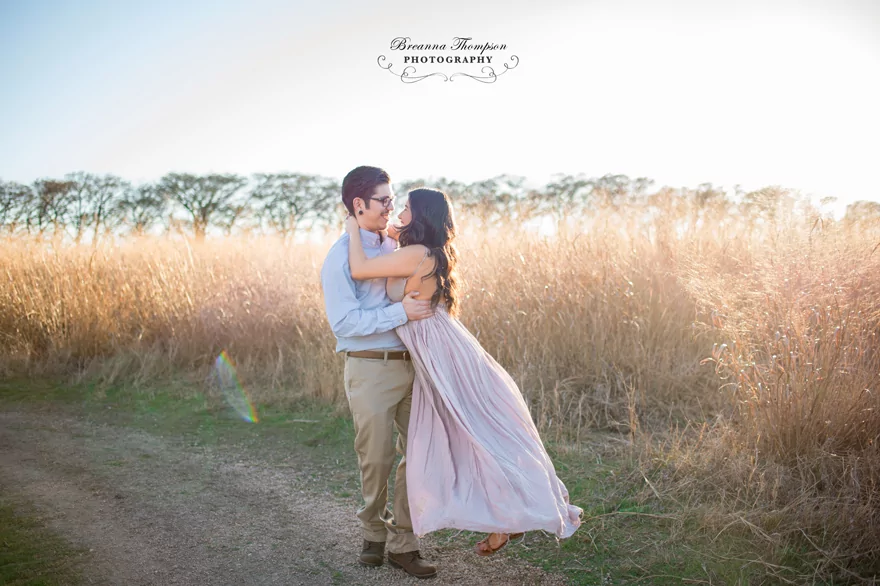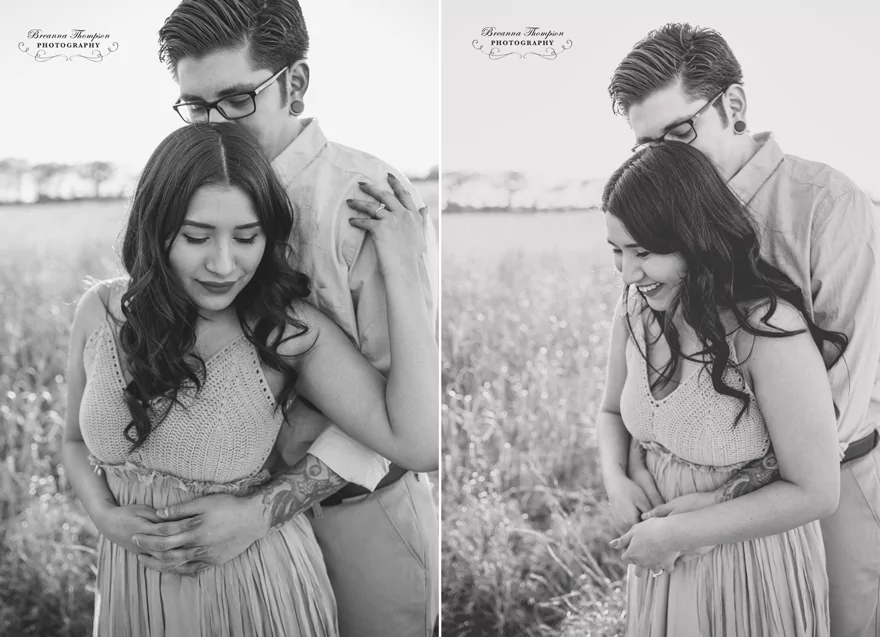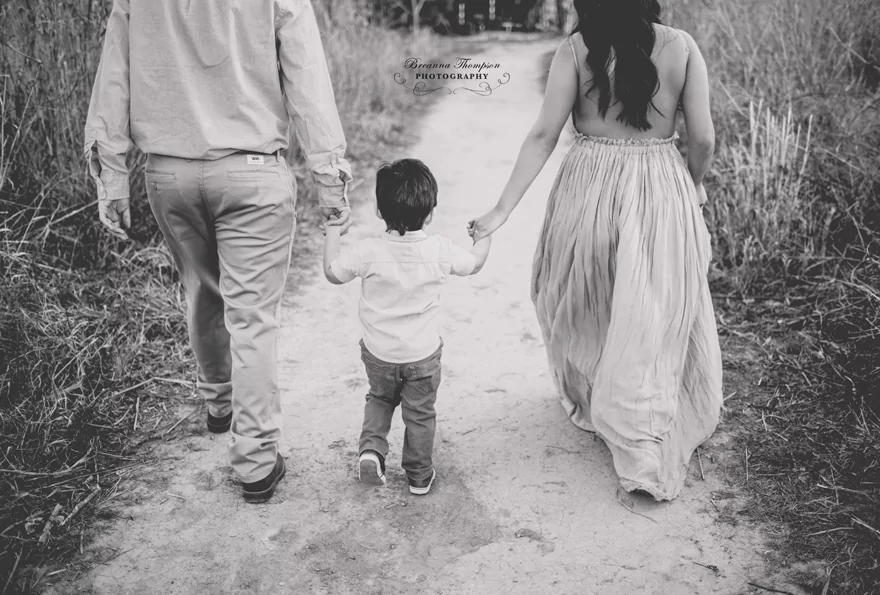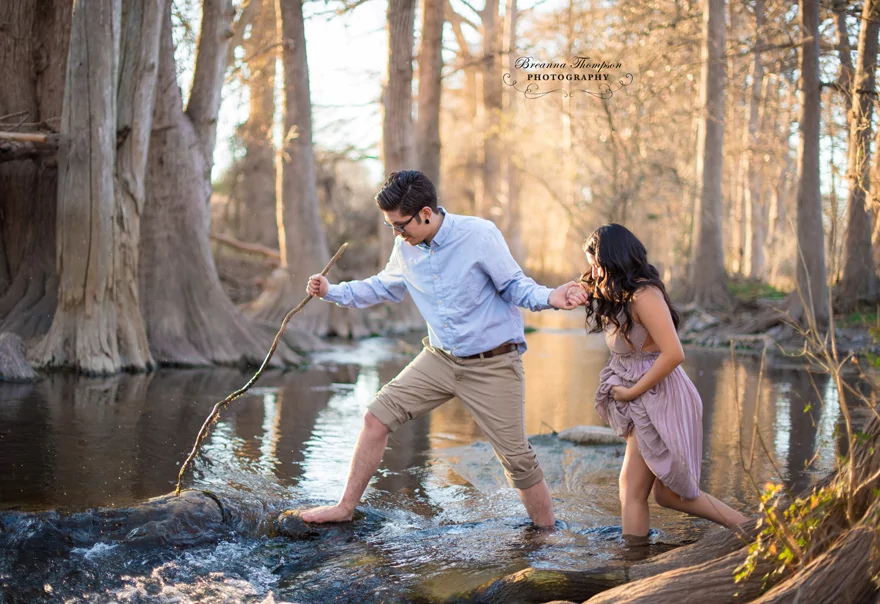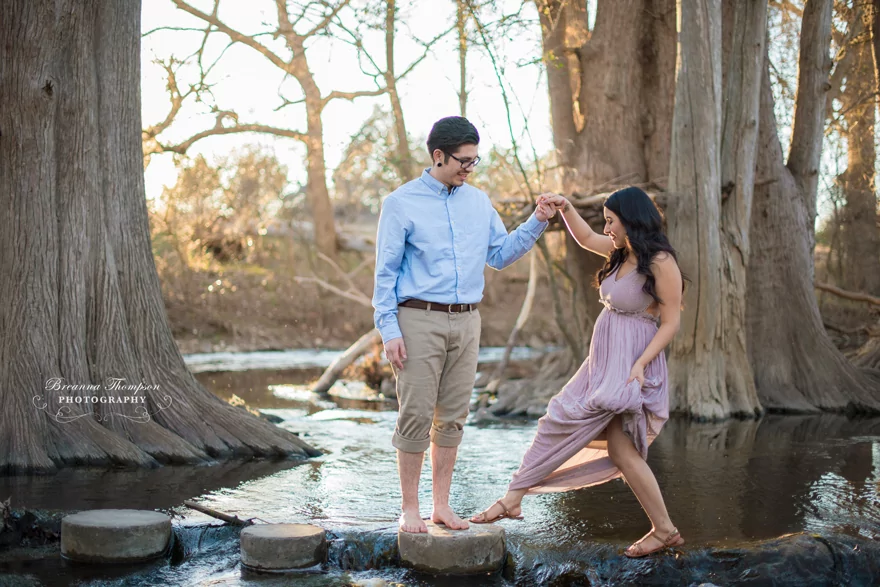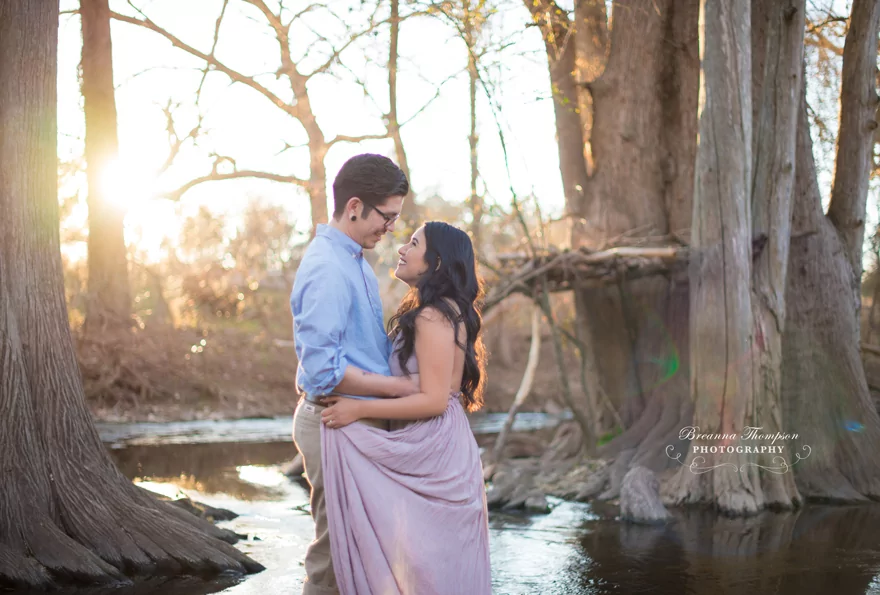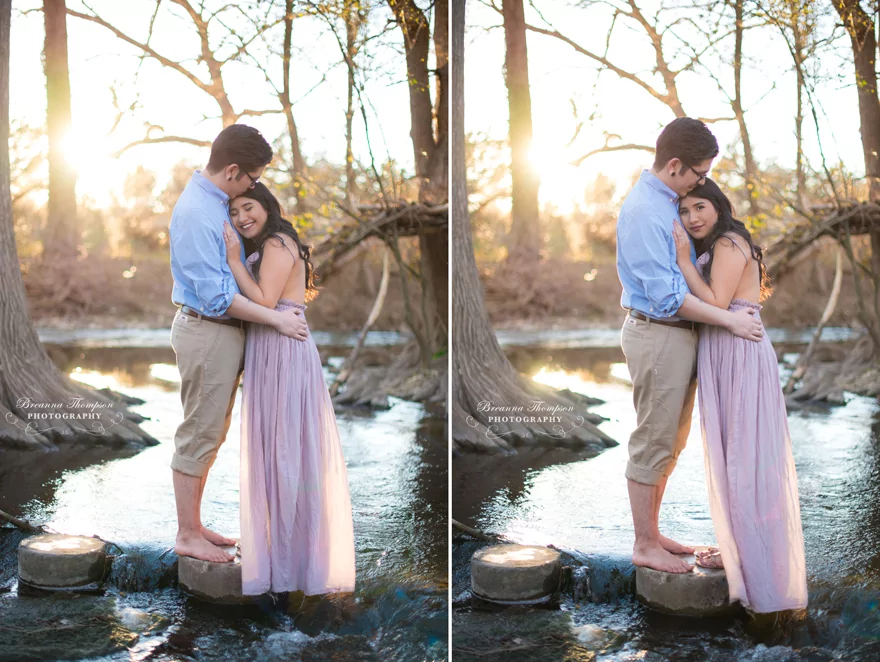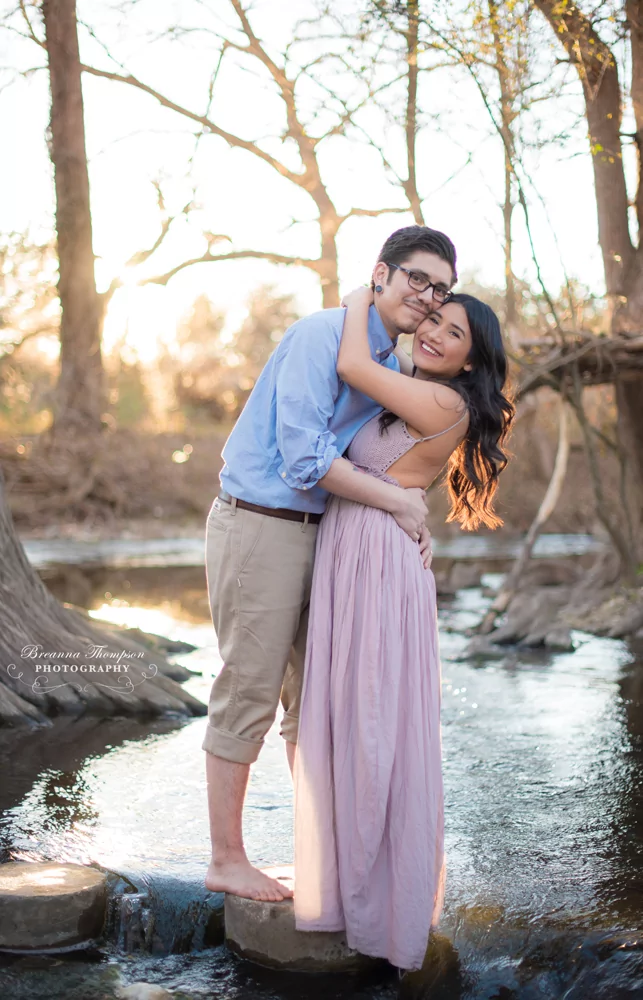 Lucky us- this kind woman was riding her horse at the nature center and offered to let us take some photographs with her mare. Check out that mare's tongue in the first photo, haha ;-). I personally love horses and I know Stephanie does too!