Beauty and The Beast- Belle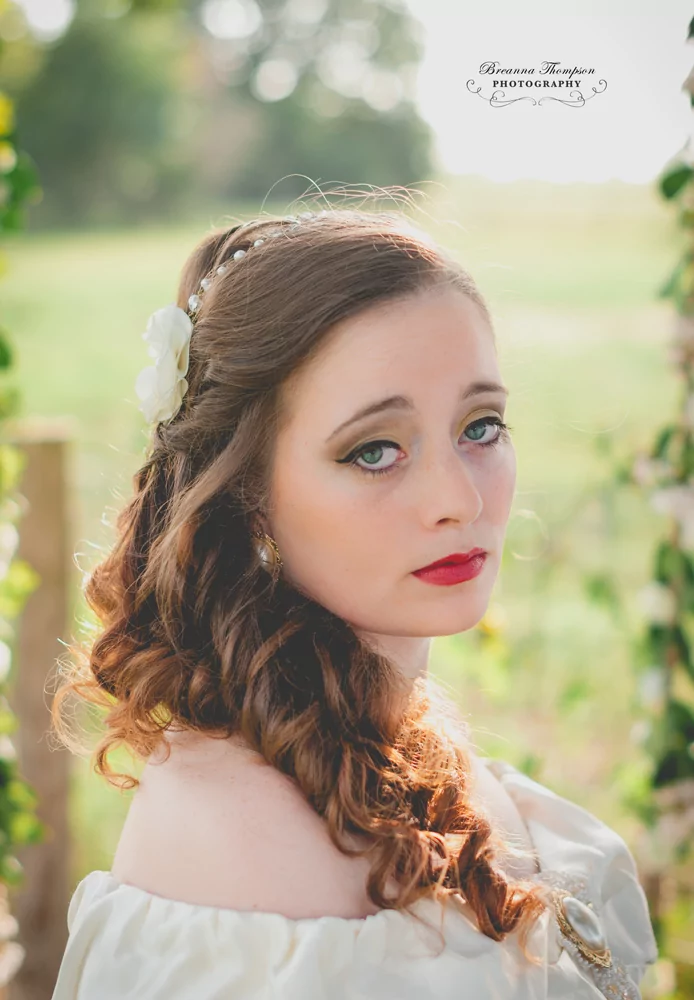 I didn't watch Beauty and the Beast as much as I watched The Little Mermaid as a child, however, Belle was by far my favorite Disney princess. I have quite the story to tell y'all about how we obtained this dress that our lovely model, Susan, is wearing. First of all, I did not have a huge budget for dresses and I knew that a ballgown was going to be expensive. I researched online and went to good will type stores for months. One day, Susan was so kind to do a little dress hunting to help me out. She found this antique wedding dress for TEN DOLLARS Y'ALL. Sure it had a few lipstick stains, but the integrity of this gown was well preserved. It originally had long lace sleeves and larger off the shoulder sleeves. My mom (the best mom in the world, mind you) removed the lace sleeves, used the patches of bead work and lace to make "pick ups" on the skirt, and tacked under the off the shoulder sleeves so it didn't overwhelm Susan's arms. She also spent hours ironing this dress to remove all the wrinkles it had acquired from being shoved in a bag on a rack for so long. It turned out FABULOUS! I couldn't have found a better dress, which is probably why I didn't find it and Susan did, haha! I love how the long train of the dress gave this shoot that bridal feel, as well. I added some large pearl and gold trimmed earrings/brioche to the dress which I think helped to tie it all together!
Also, while we were discussing Belle's hairstyle, I knew I didn't want the "bun" on the back of her head. However, I wanted some sort of bump with cascades of curls on one shoulder. As Angelica was doing her hair, I contemplated putting a few small red rose buds at the base of her bump. Angelica and Susan had a way better idea! The beading and flower in Susan's hair is actually a necklace! I love how a last minute decision can turn out so great sometimes! Also, her yellow/gold smokey eye turned out amazing thanks to Grace! I wanted Belle to be romantic and bold. Thanks to Grace and Angelica, we achieved that!
Belle, of course, had a horse in the Disney film named Philippe. I was so excited when Meagan told me about a beautiful broodmare she had recently purchased who had flaxen mane and a big blaze down her face JUST LIKE PHILIPPE. This sweet mare was so calm and well mannered! Her name is Maybe The Best, sired by RL Best of Sudden out of a Radical Rodder mare. She is in foal to Its A Southern Thing for an April 2016 foal! "Maybe" is owned by Meagan Dean of Dean Quarter Horses. Head over to her website to check out all of her beautiful horses!
Now…for what you have all been waiting for….Here are a few cool tid bits about the character Belle and Beauty and the Beast: There are many versions of the story, but the most popular one was written in 1756 by French novelist Jeanne-Marie Leprince de Beaumont. The Disney version of Beauty and the Beast was released in 1991. French fashion in the 1750's was actually quite similar to Belle's yellow ball gown in the Disney film (something historically accurate!). They wore bold colored gowns with hoop skirts. The French also had elaborate headdresses that they wore in the 1750's, however, I did not find it necessary to dress Belle in a large wig with feathers and ribbons, haha!
Location: Dean Quarter Horses Ranch in Madisonville, Texas
Event Coordinator/ Prop and Decor Set-Up: Tracie Hoot with Party Passionista
Hair Stylist: Angelica Estrada-Knickerbocker
Make-Up Artist: Grace Huff with Generations Salon
Model: Susan McMurrey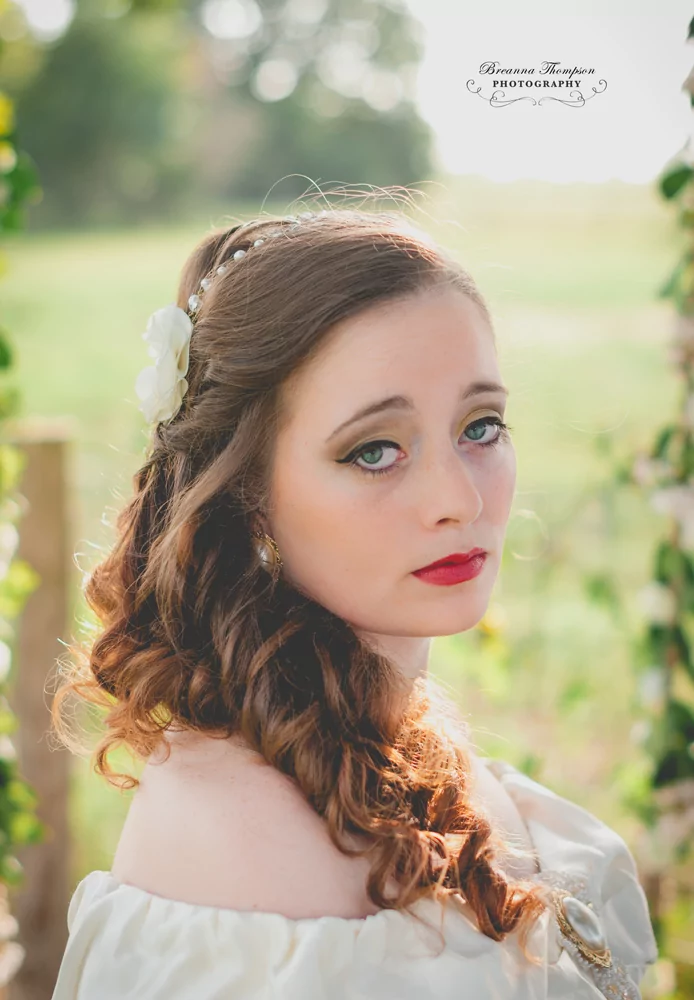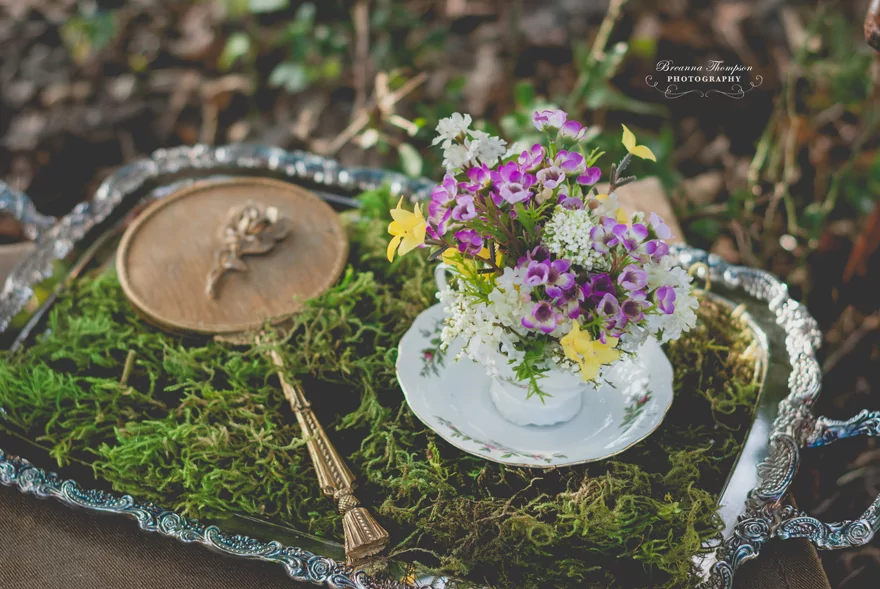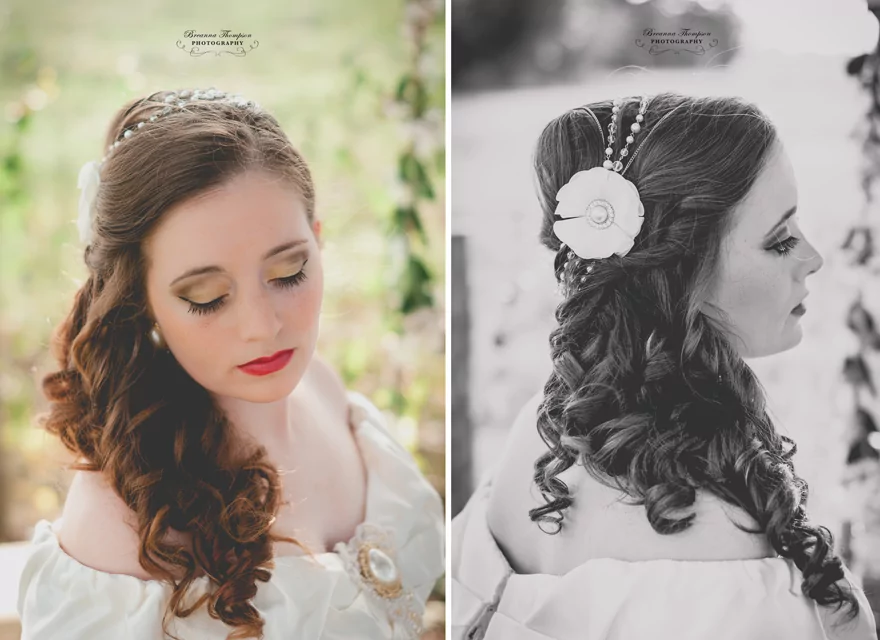 The photo below was taken by Meagan Dean with Dean Quarter Horses.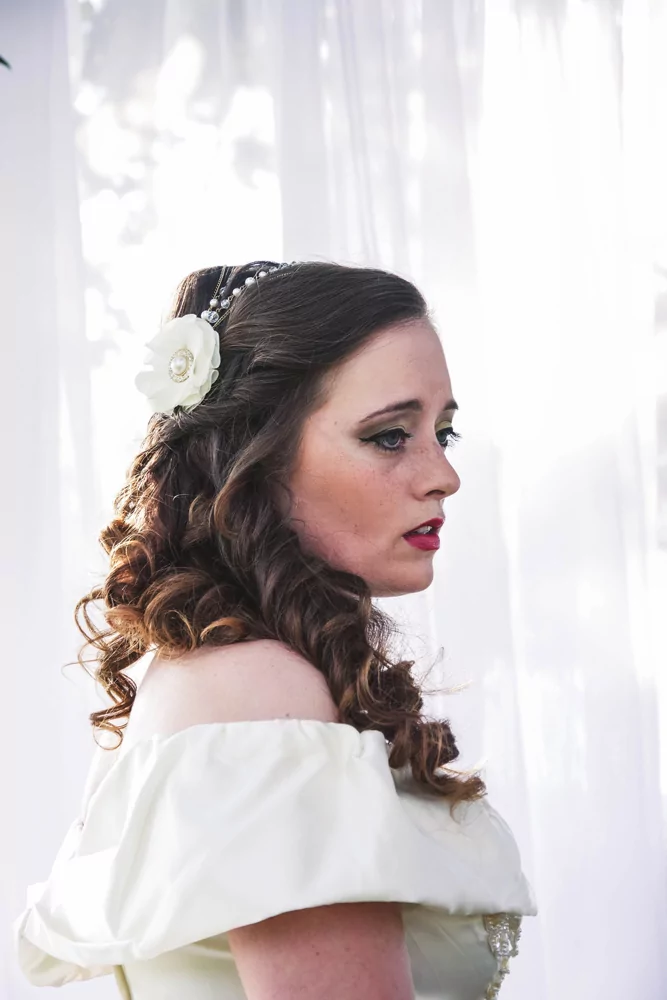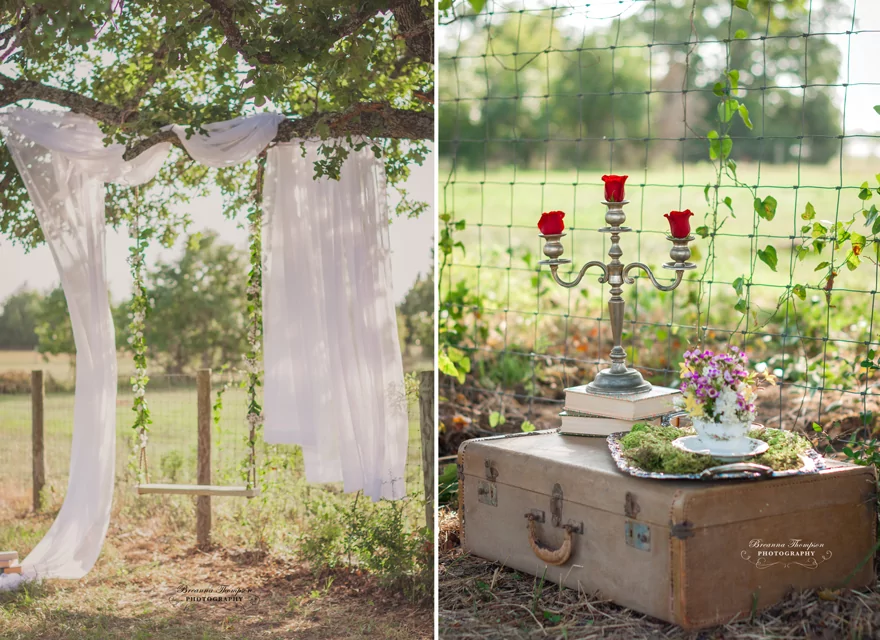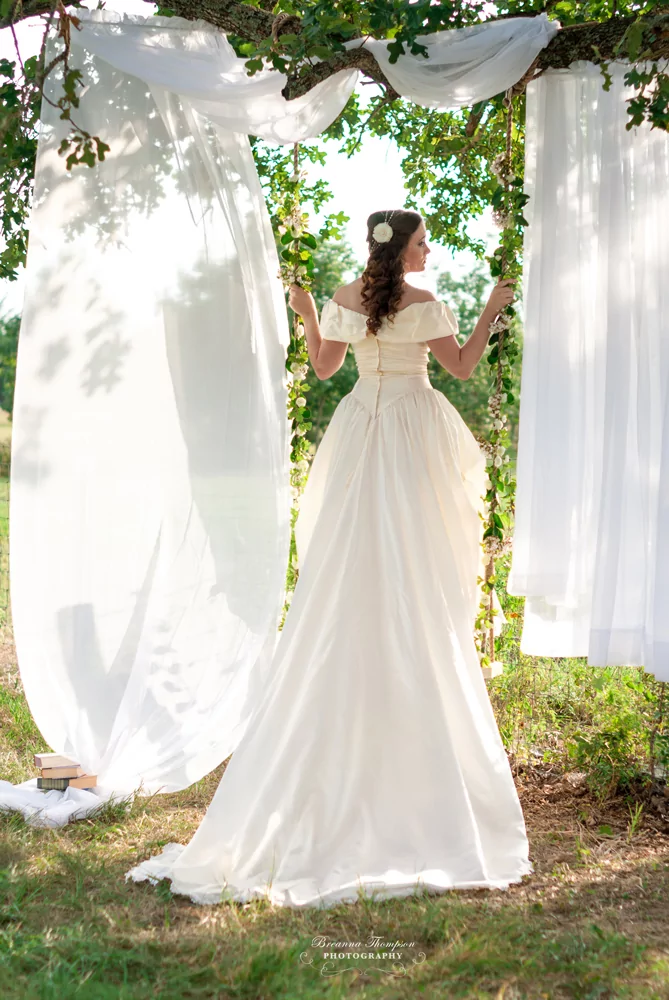 The photo below was taken by Meagan Dean with Dean Quarter Horses.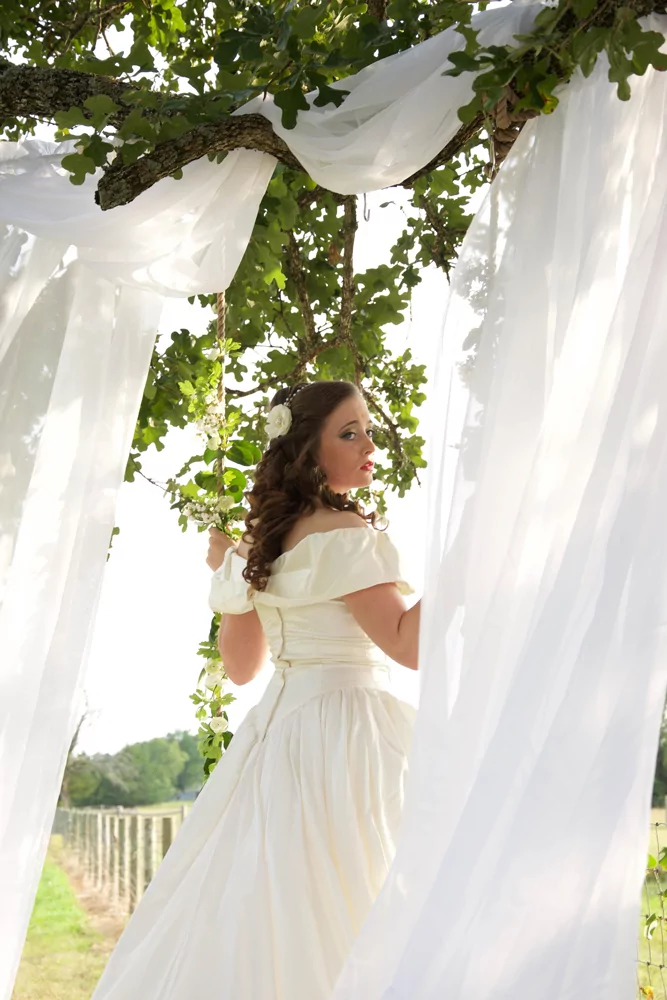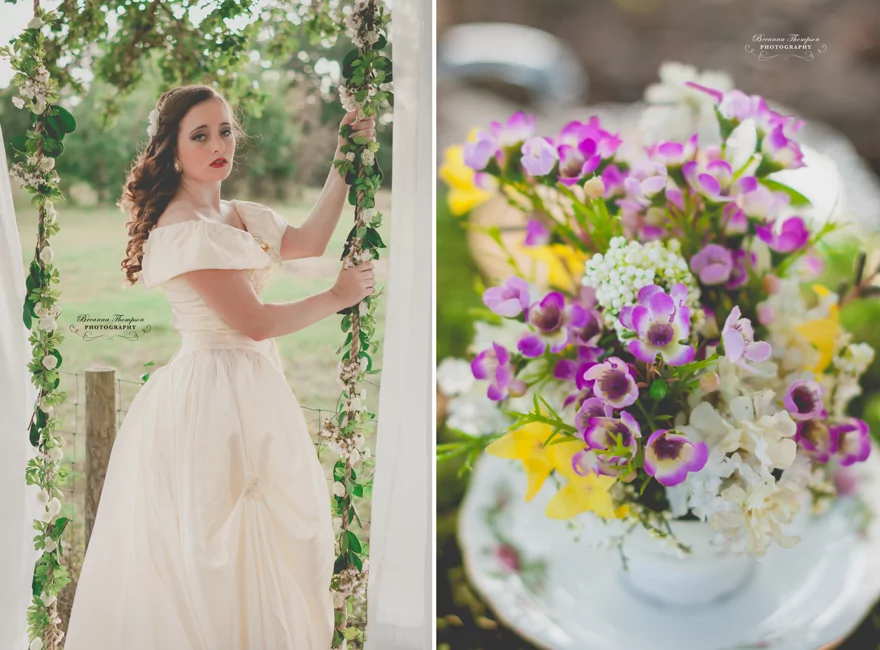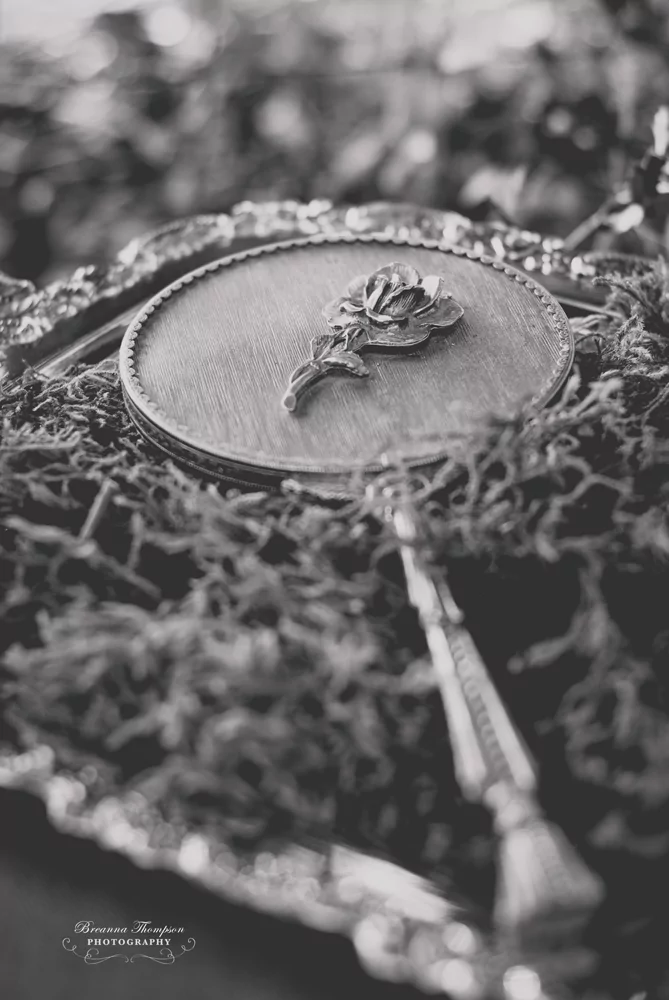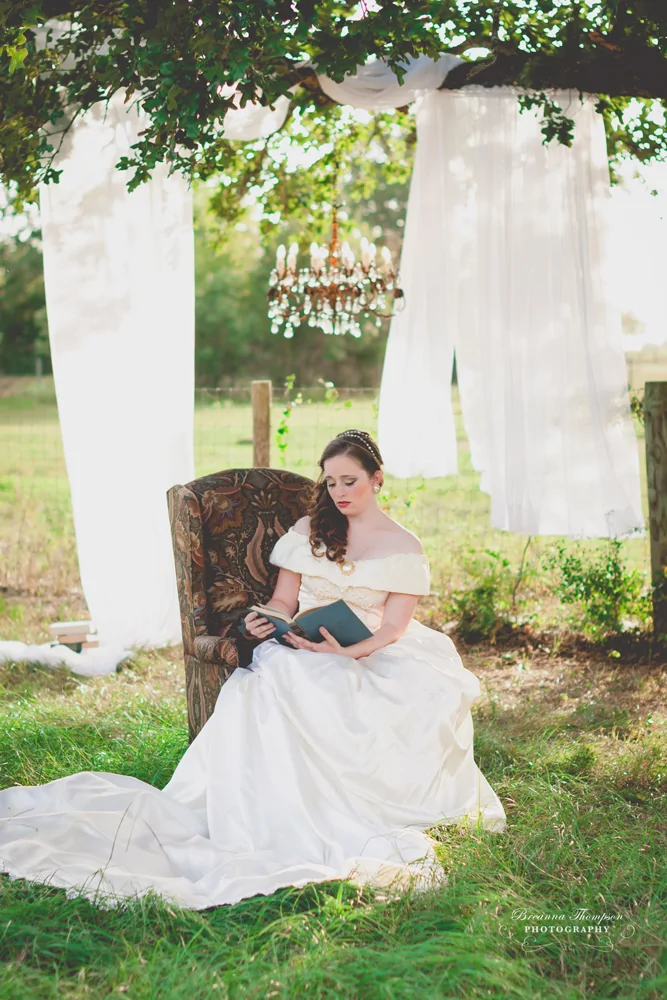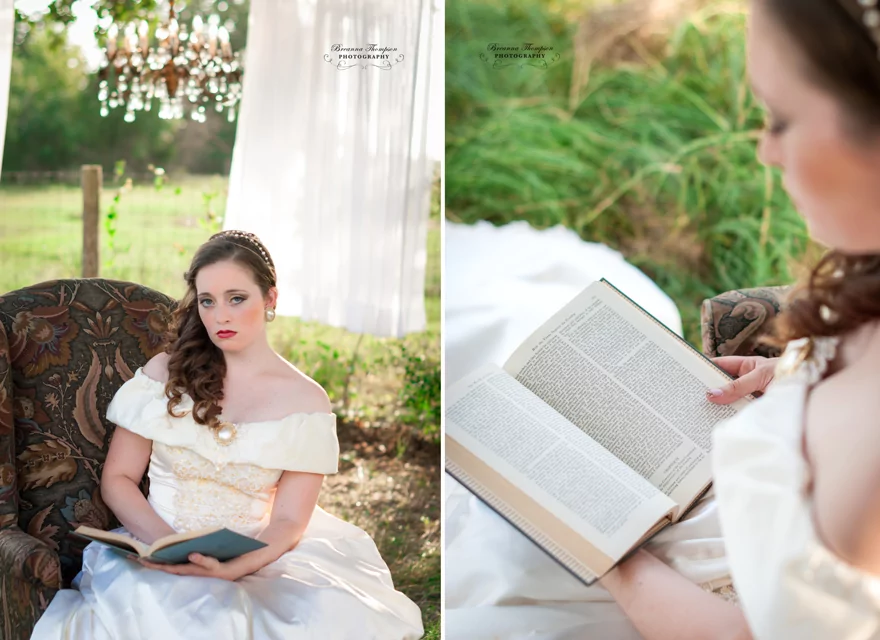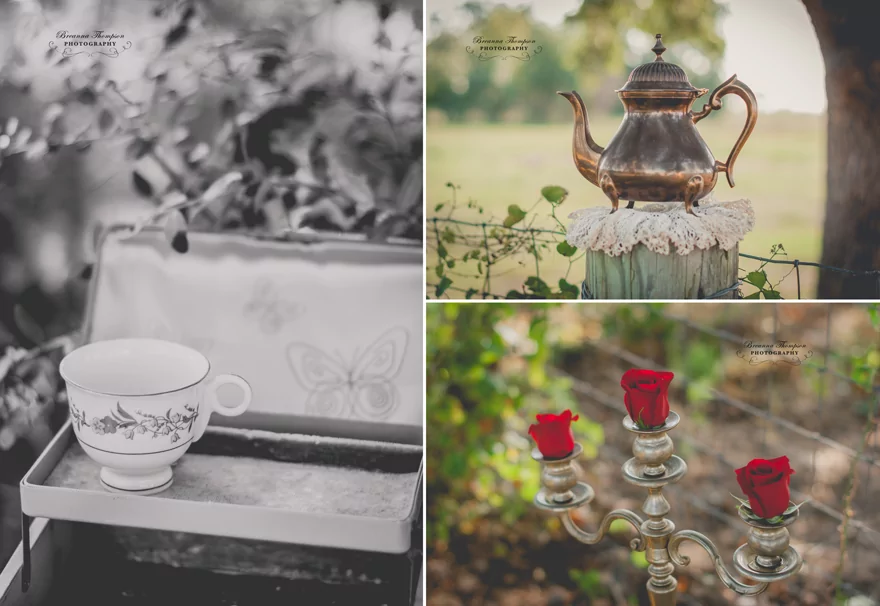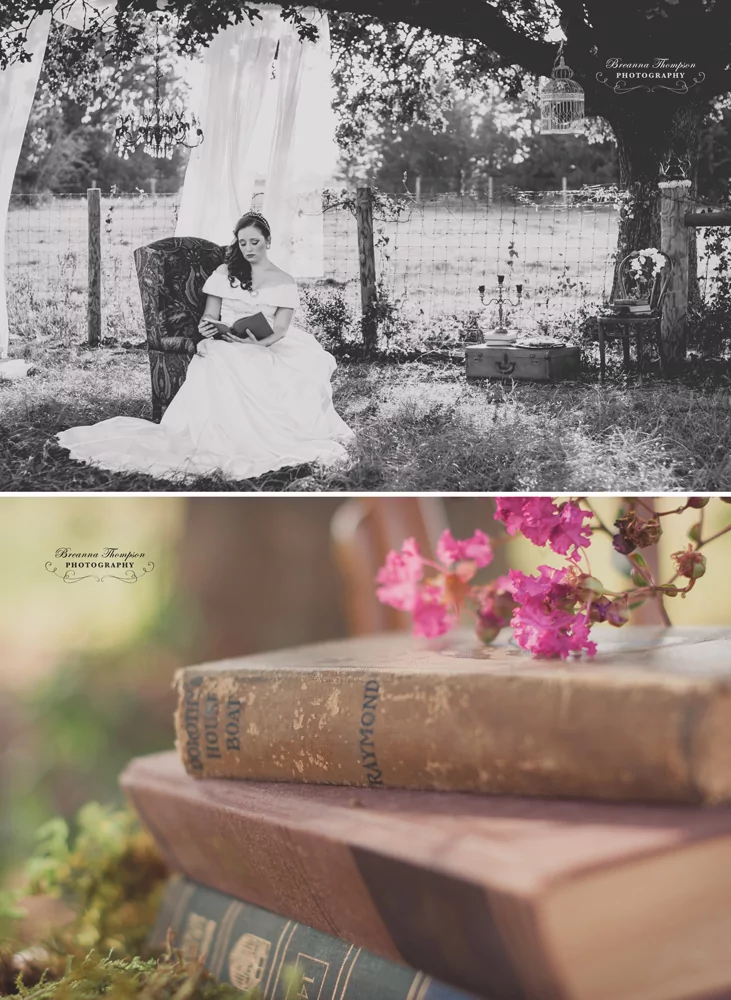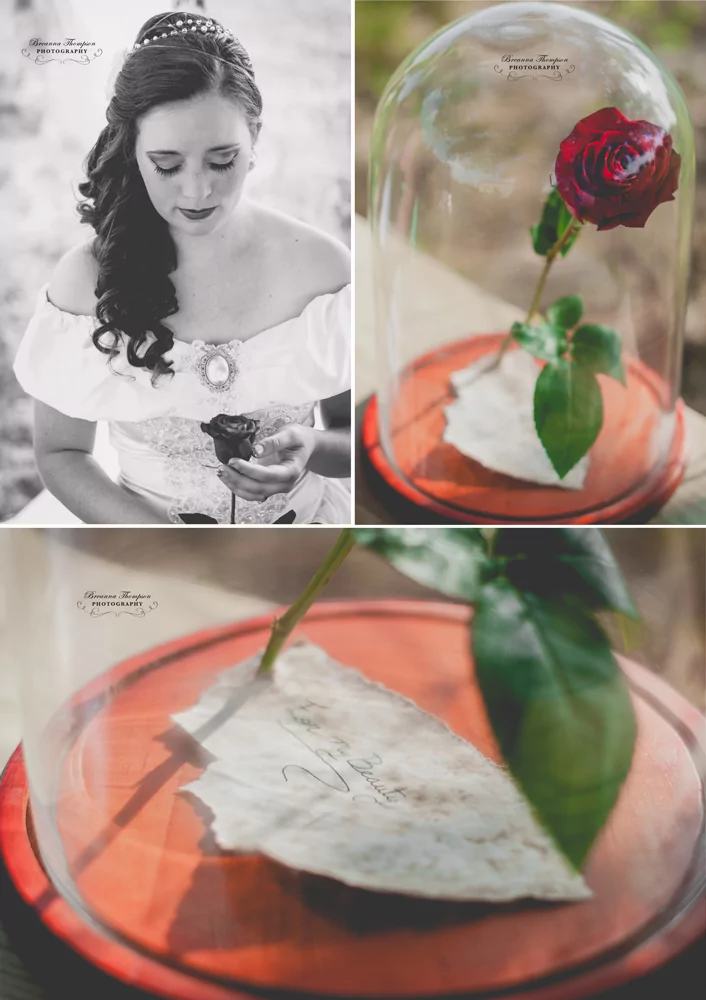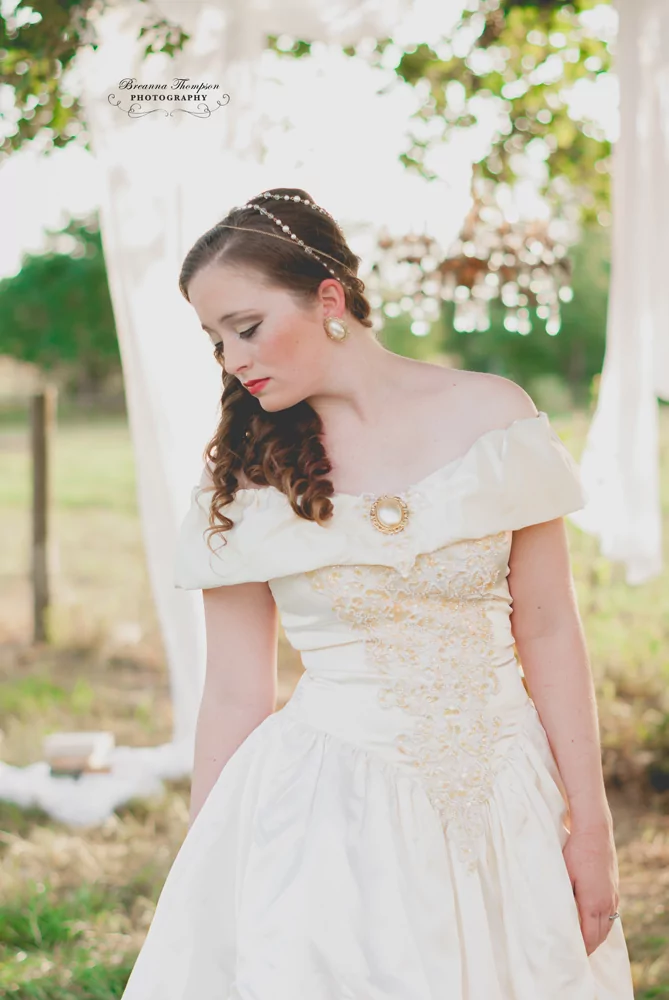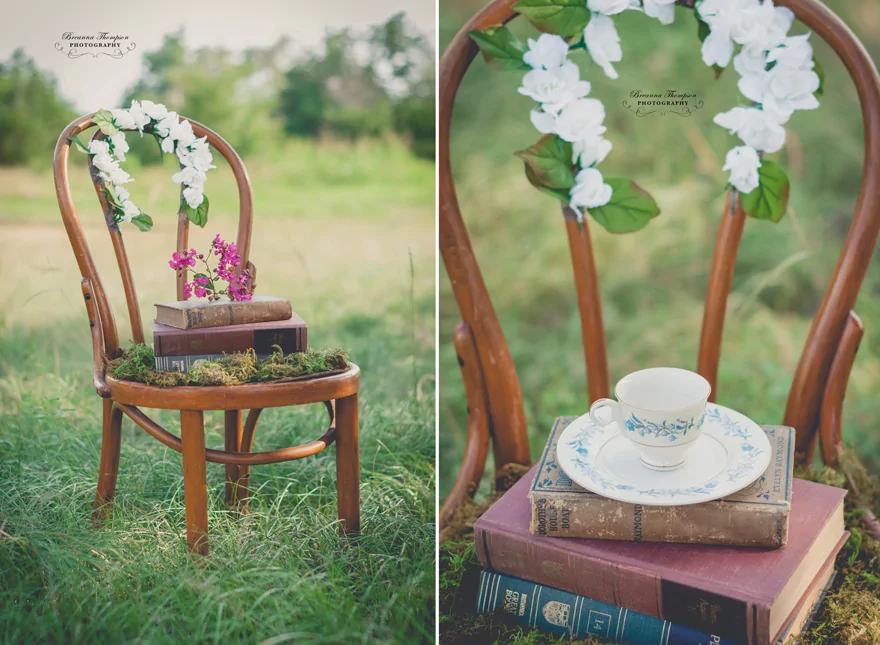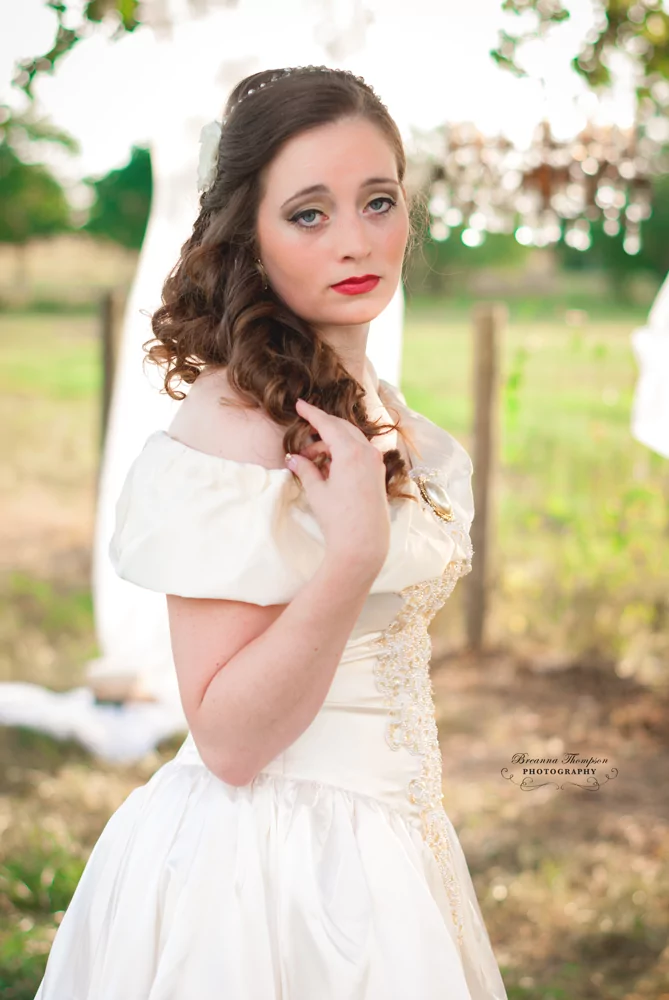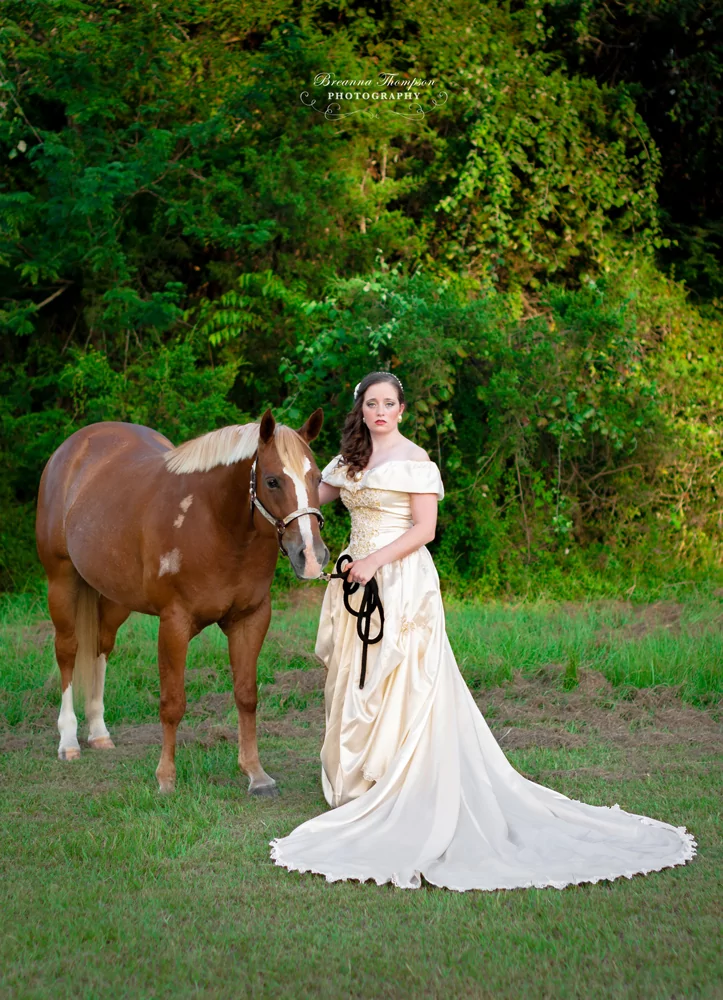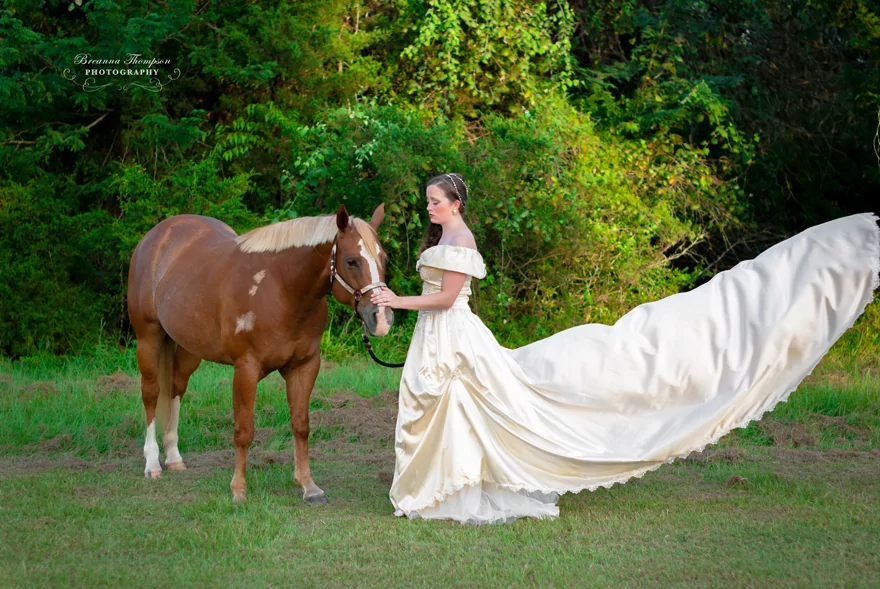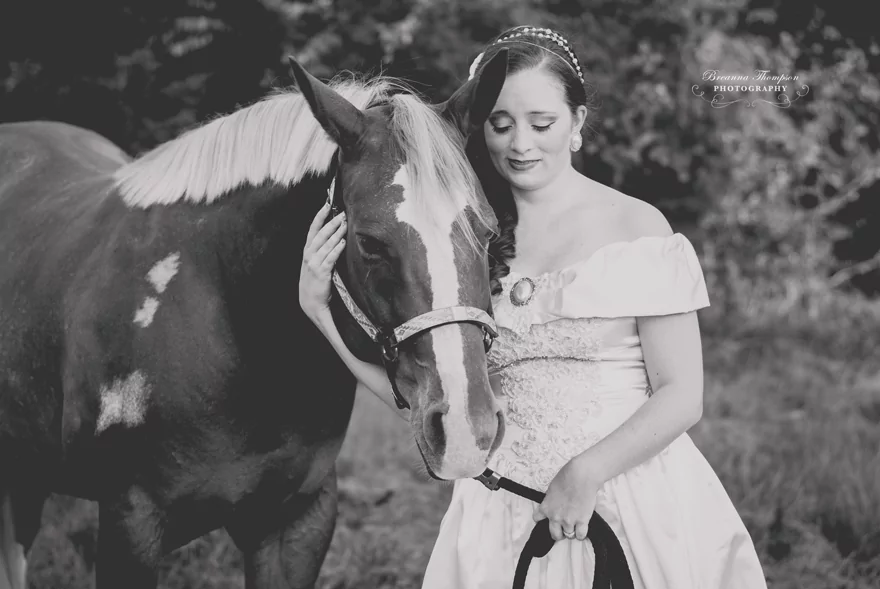 The photo below was taken by Meagan Dean with Dean Quarter Horses.