Snow White and the Seven Dwarfs- Snow White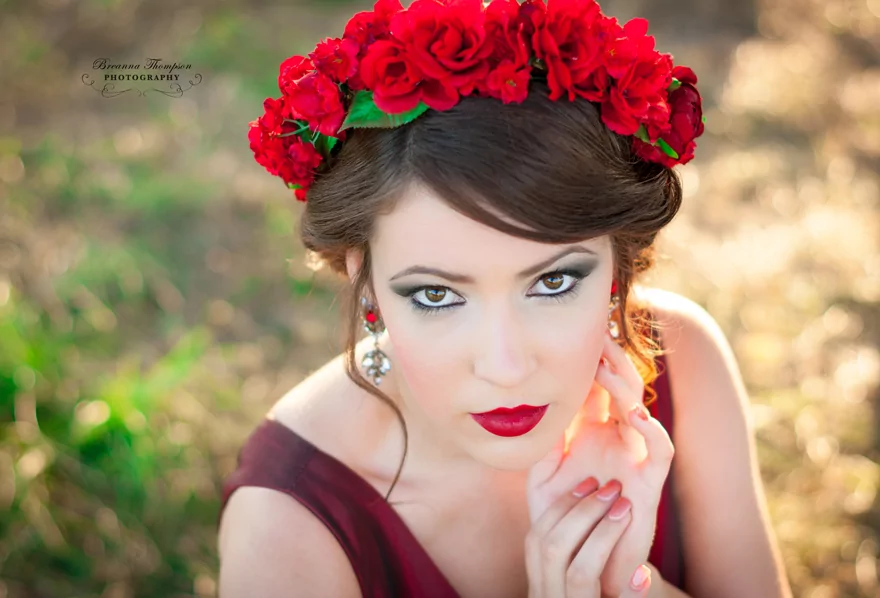 I literally cried when Bethany walked out to the set up. Maybe it was because she was the last model of the day and we were all exhausted or maybe because she was absolutely PERFECT and looked exactly the way that I envisioned Snow White! The hair and make up was spot on! The red lips and charcoal smokey eye are of bridal dreams, y'all.
Tracie did an amazing job creating Snow White's floral head piece and she set up the mirror hanging in the middle of a forest. Tracie truly went above and beyond the call of duty with the props and back drop set up.
I'm so pleased with this session in particular because it really looks most like a fairy tale. Not only is Snow White's session dreamy and beautiful, it is also a little mysterious.
Some cool facts about Snow White: The original story was written by the Grimms Brothers of Germany in 1812. Similar to Cinderella's fashion, Snow White's time period sported the full, cone shaped skirts. They were also developing fabrics with bolder colors and lower necklines. The Disney film hit theaters in 1937 and is the oldest Disney movie.
Location: Dean Quarter Horses Ranch in Madisonville, Texas
Event Coordinator/ Prop and Decor Set-Up: Tracie Hoot with Party Passionista
Hair Stylist: Angelica Estrada-Knickerbocker
Make-Up Artist: Grace Huff with Generations Salon
Model: Bethany Brookins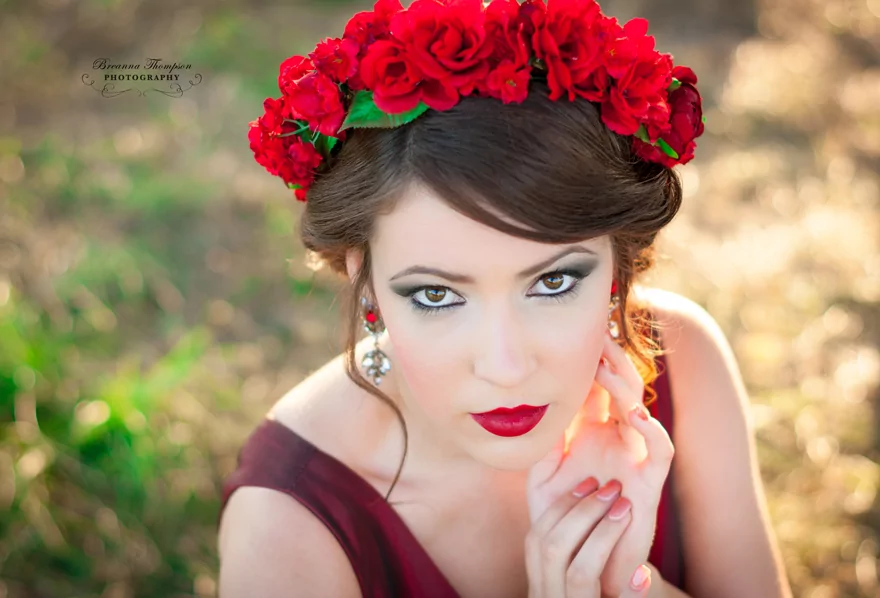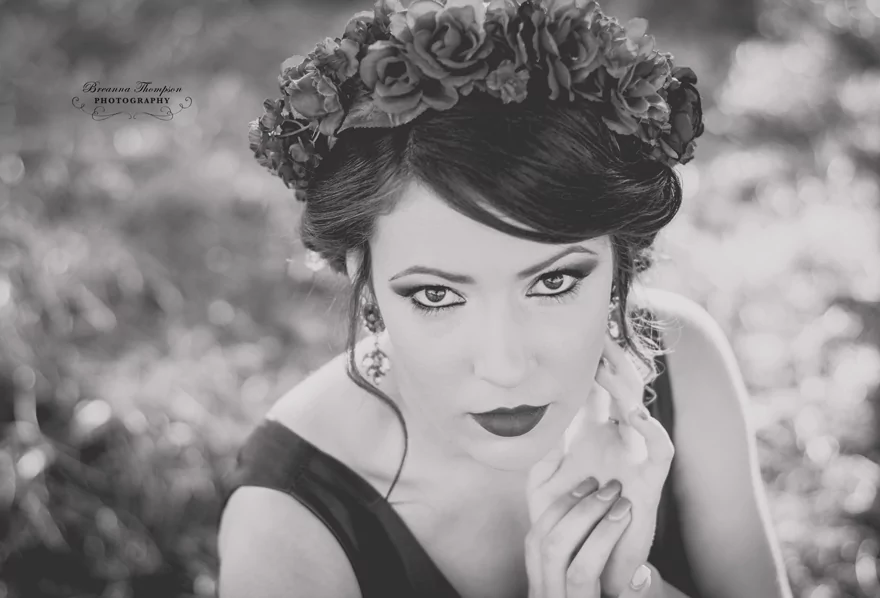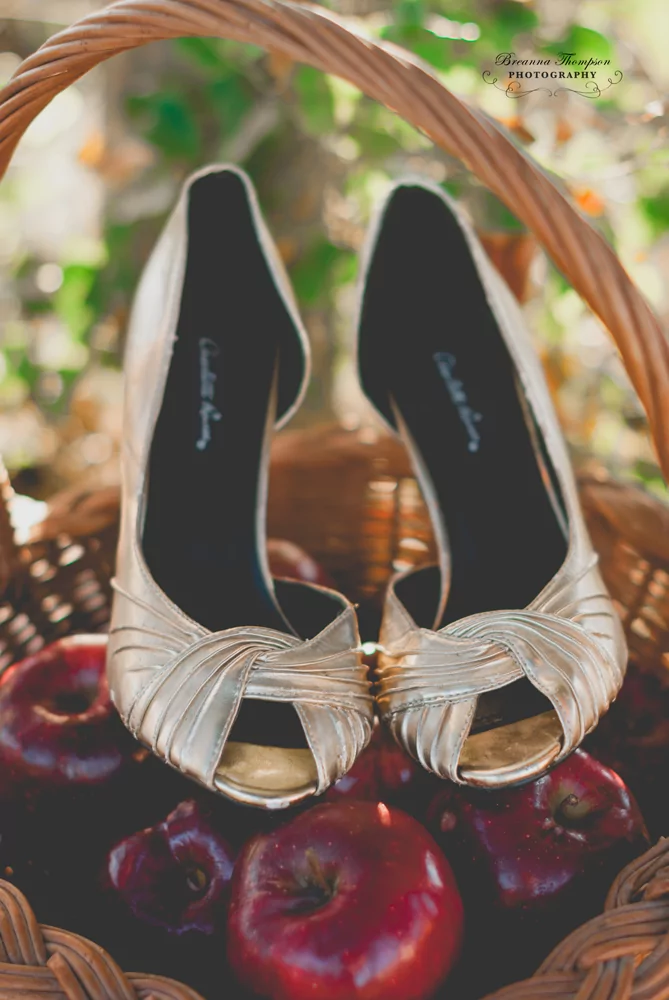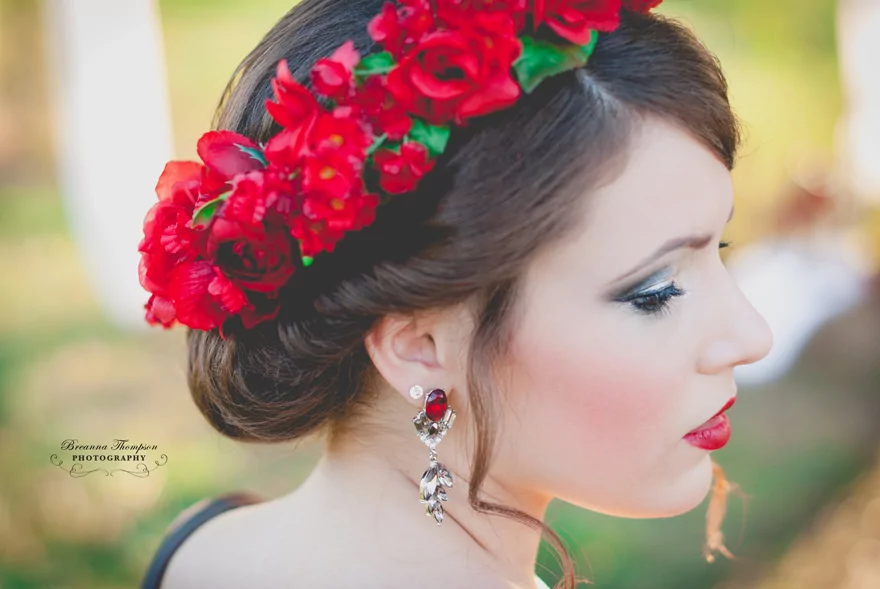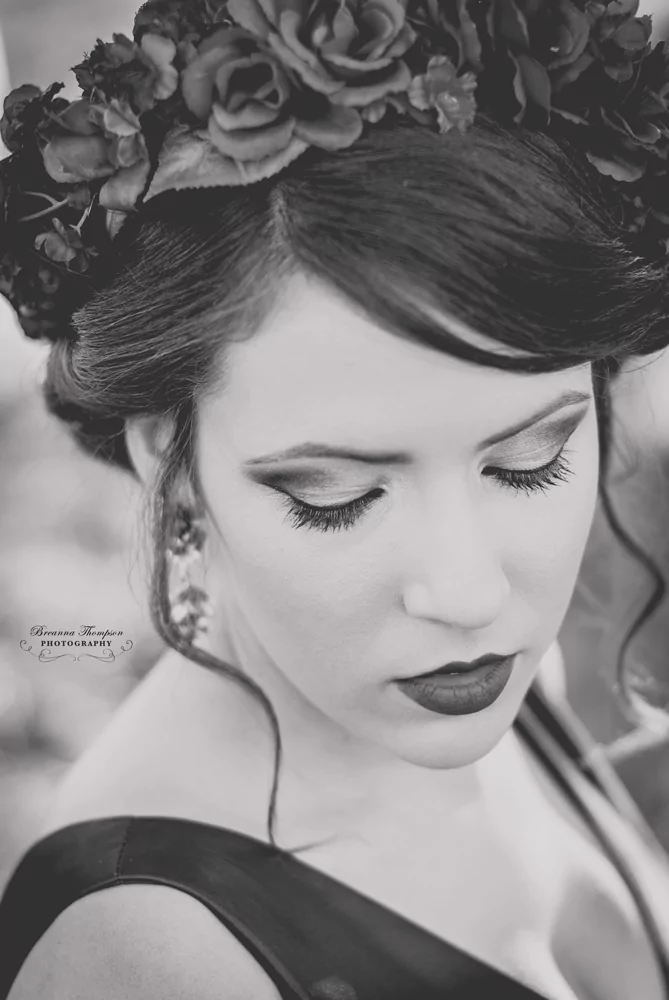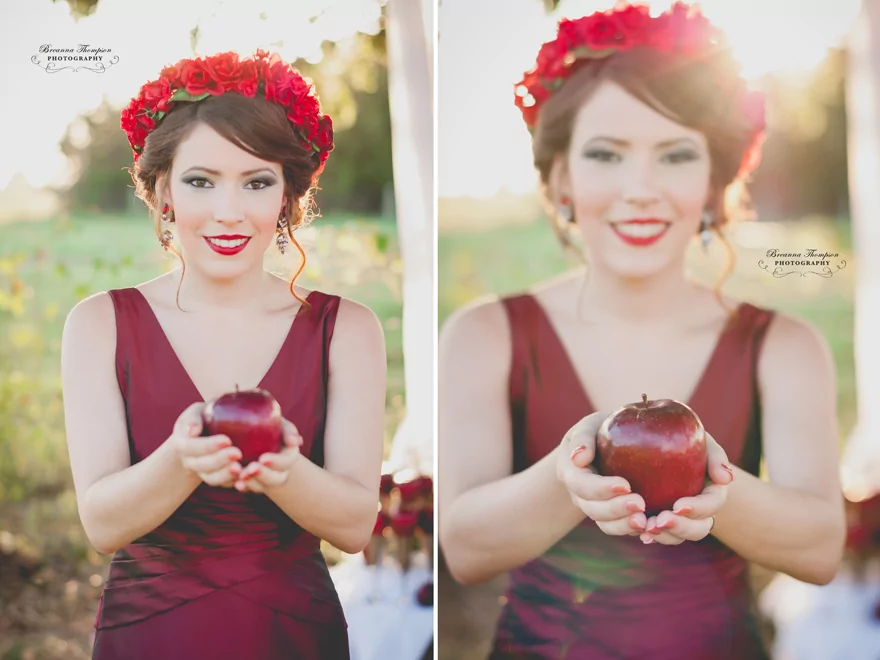 The photo below was taken by Meagan Dean with Dean Quarter Horses.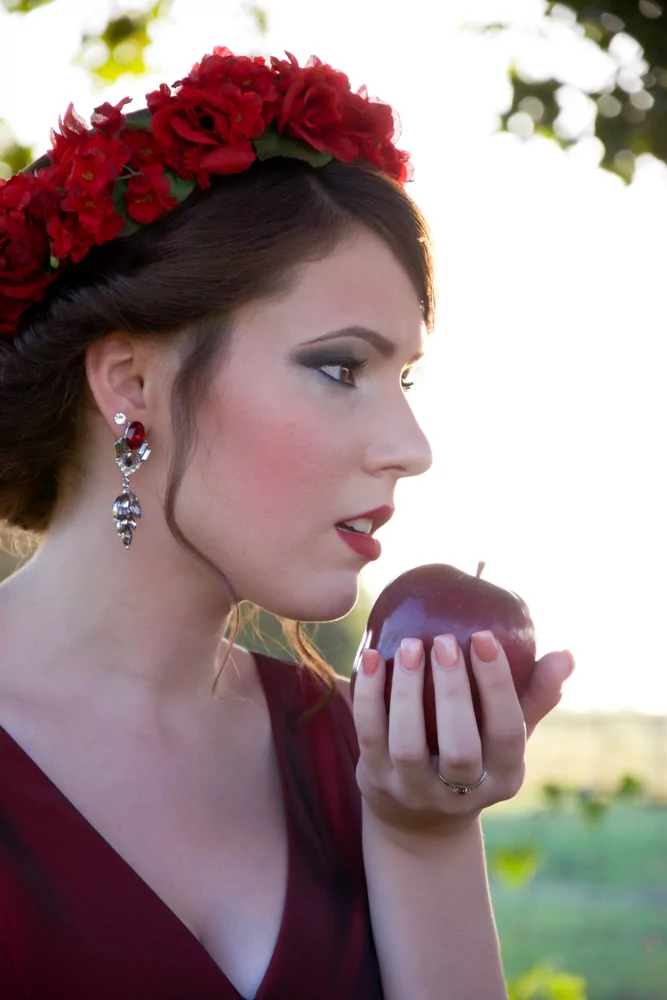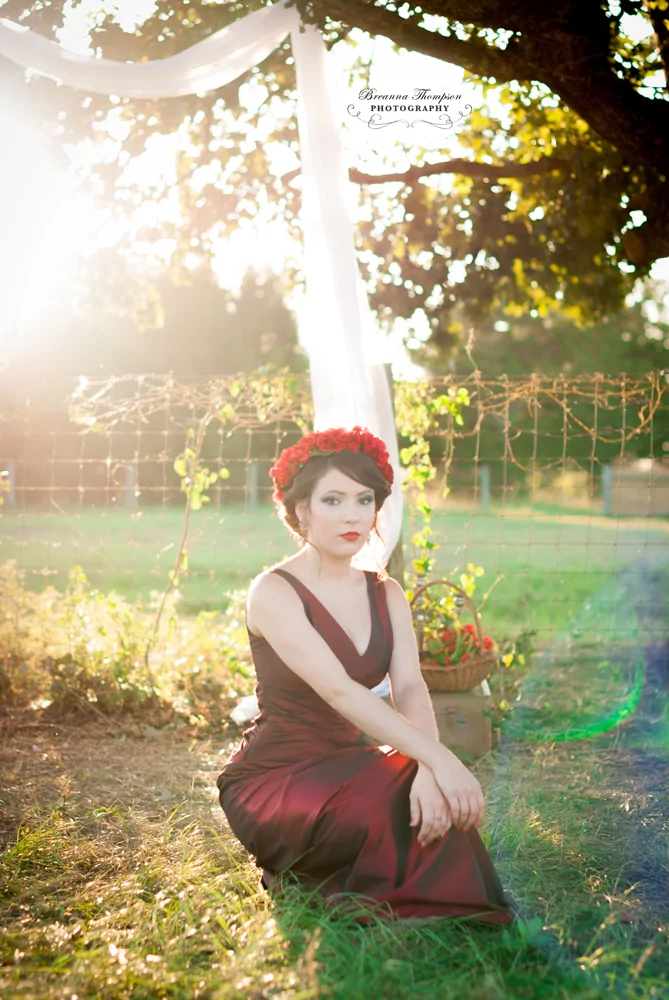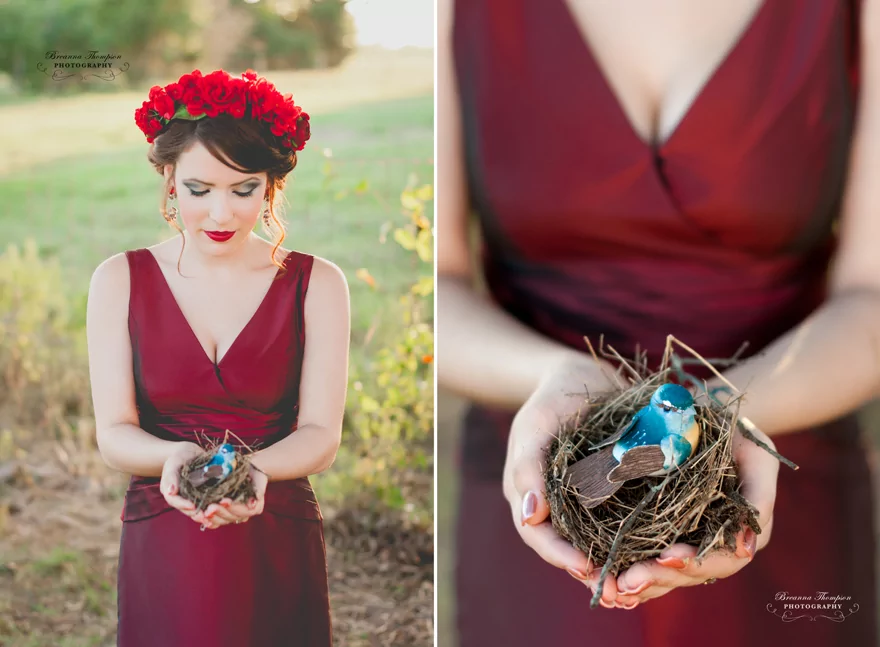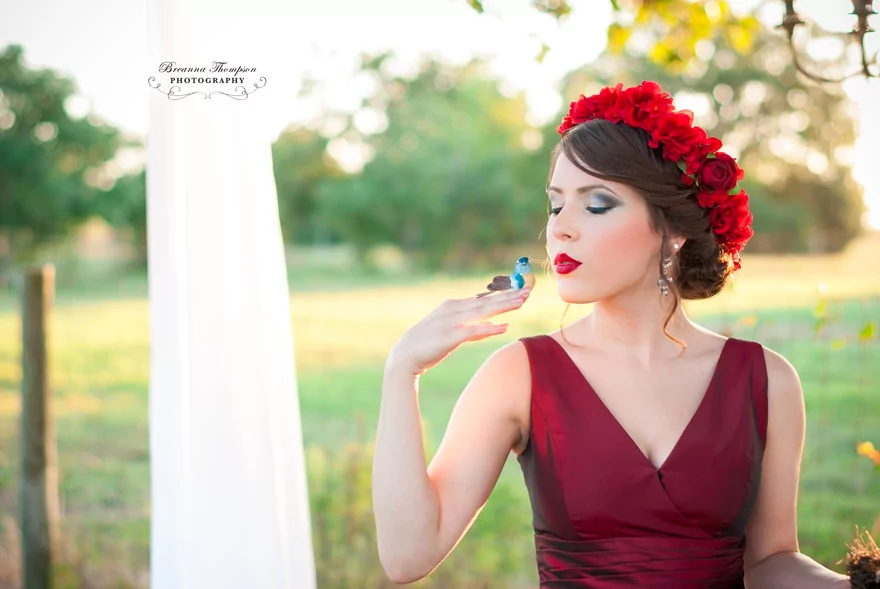 The photo below was taken by Meagan Dean with Dean Quarter Horses.