Pocahontas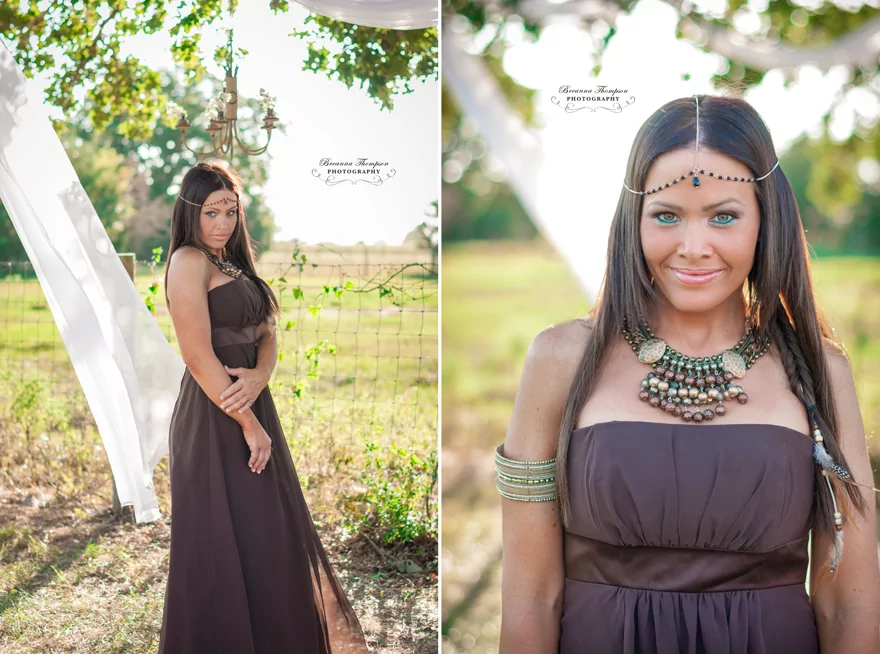 We chose to do a simple a-line dress for Pocahontas. I found this great chocolate brown dress and made a few minor adjustments and voila! We also wanted to give Pocahontas that distinct Native American look with her signature bangle on the side of her arm, a large bronze iron work necklace and a beaded head band. Also, I was really excited when Victoria applied to model for our project because she is a descendent of Native Americans! I think her gorgeous eyes, dark hair, and high cheek bones really reflect the Native American heritage. To add just a hint of color, Grace added a turquoise eye liner to the bottom of her eyes. The combination of the bright color with the other neutrals of the make-up was a perfect balance!
Of course, the Powhatan's used canoes to travel the river and rarely used horses. However, we included a horse with Pocahontas anyway- NOT necessarily historically accurate, haha! The mare that is used in this shoot with Pocahontas is Isabella Coats by Coats N Tails and out of Look Ashore (TB). "Isabella" is a hunter under saddle broodmare.
Some cool facts about Pocahontas: Did you know that Pocahontas's tribe, the Powhatan Indian Tribe, had an alliance with over 20 other tribes in 1607 and ruled what is now eastern Virginia? The Powhatan women didn't usually wear tops, however, they wore deer skinned skirts that went down to their knees. Also, the Powhatan tribe did not typically wear large feathered head pieces. They decorated their clothing mainly with the seashells they collected from the beach. They used the shells to make bead work that they wore in their hair and on their body. Powhatan's did often paint on their body, as well. The Disney version of Pocahontas hit theaters in 1995.
Location: Dean Quarter Horses Ranch in Madisonville, Texas
Event Coordinator/ Prop and Decor Set-Up: Tracie Hoot with Party Passionista
Hair Stylist: Angelica Estrada-Knickerbocker
Make-Up Artist: Grace Huff with Generations Salon
Model: Victoria Robertson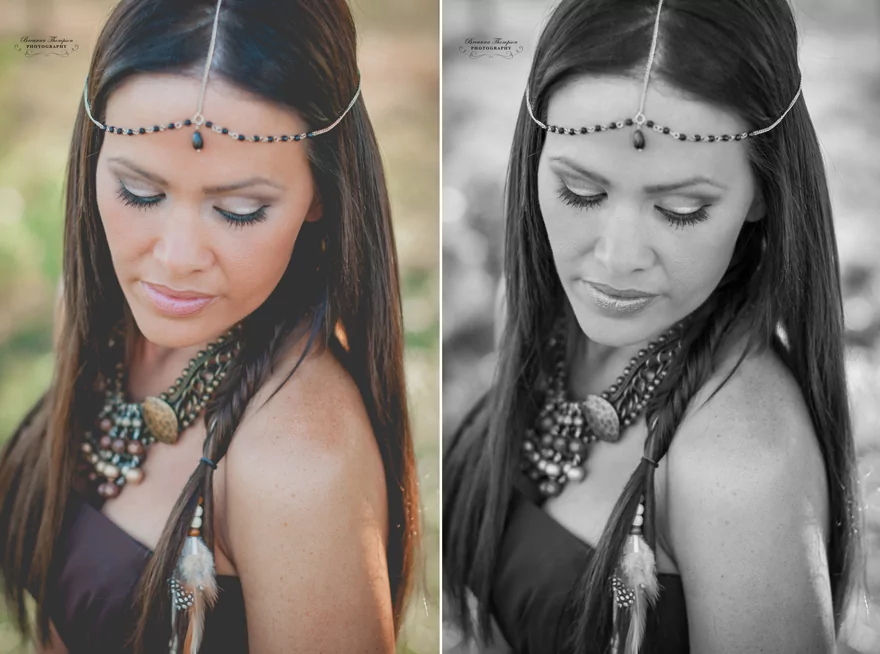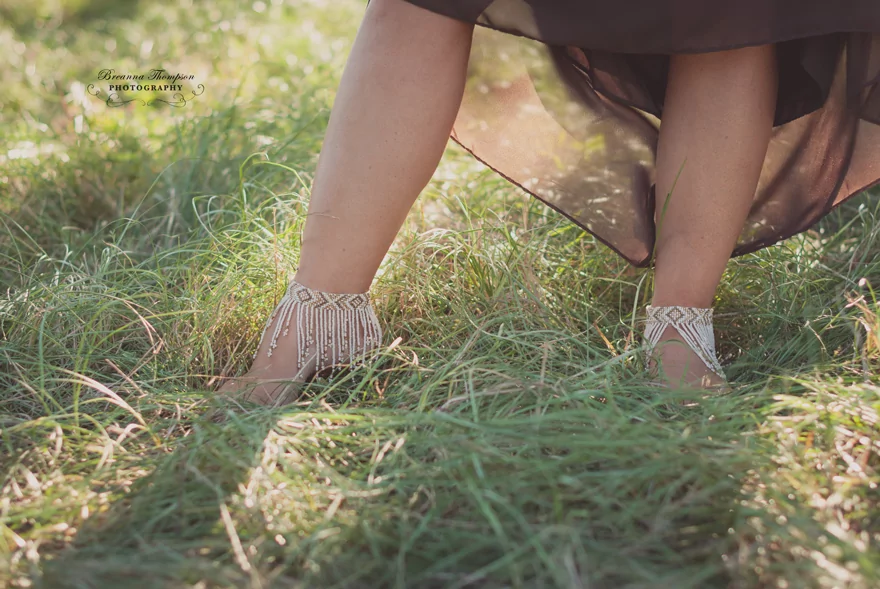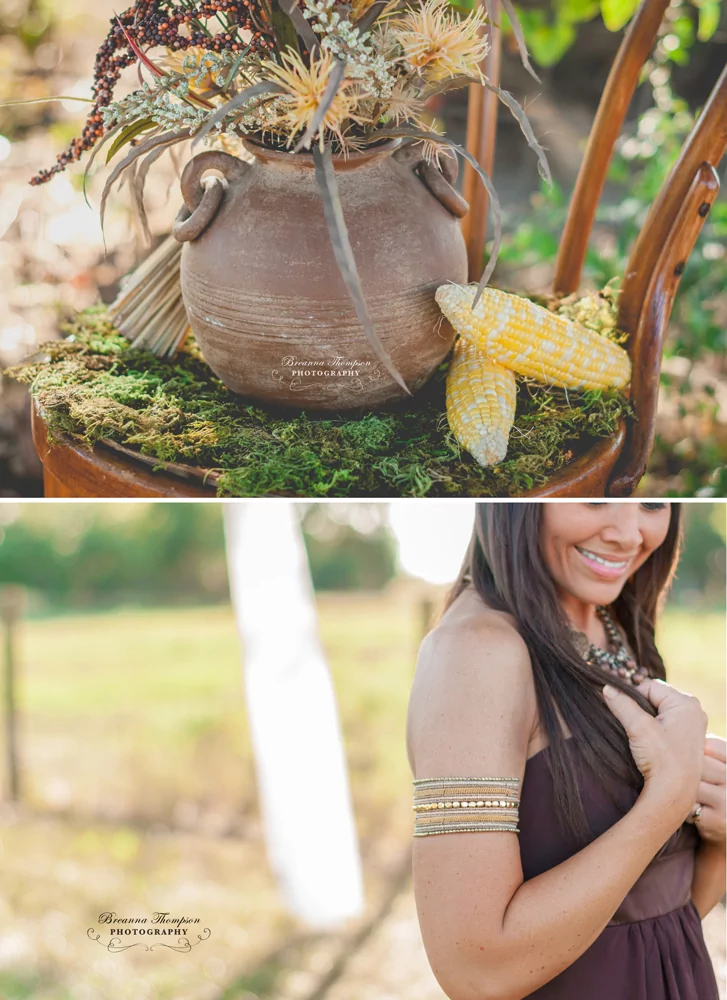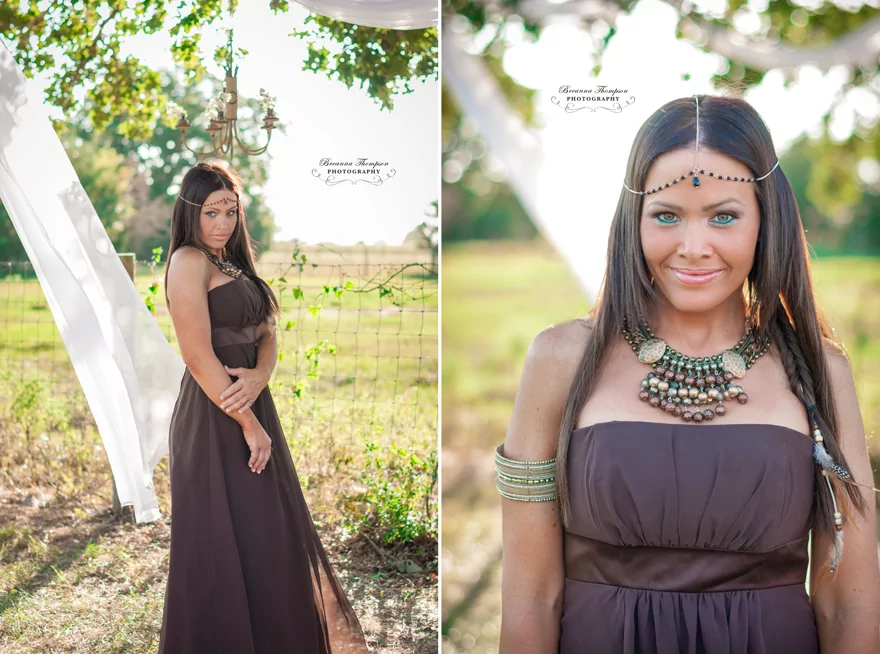 The photo below was taken by Meagan Dean with Dean Quarter Horses.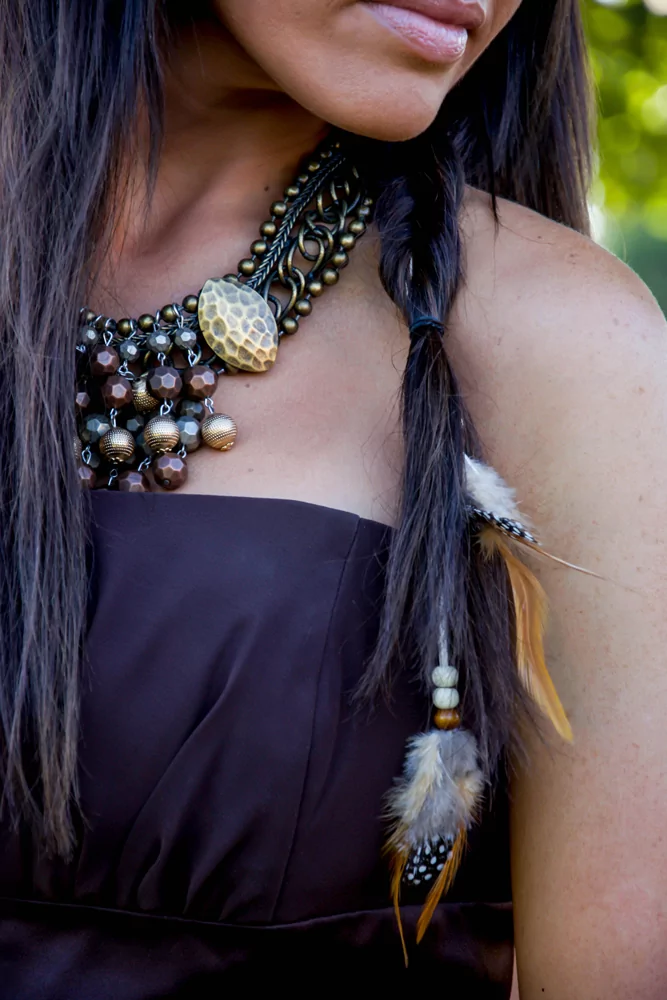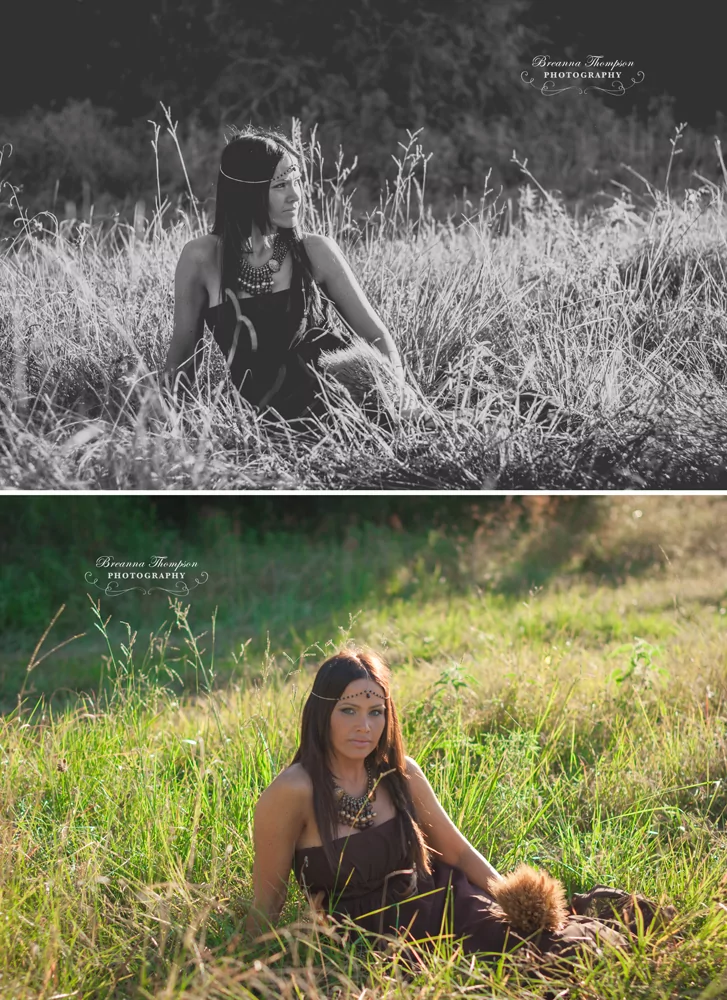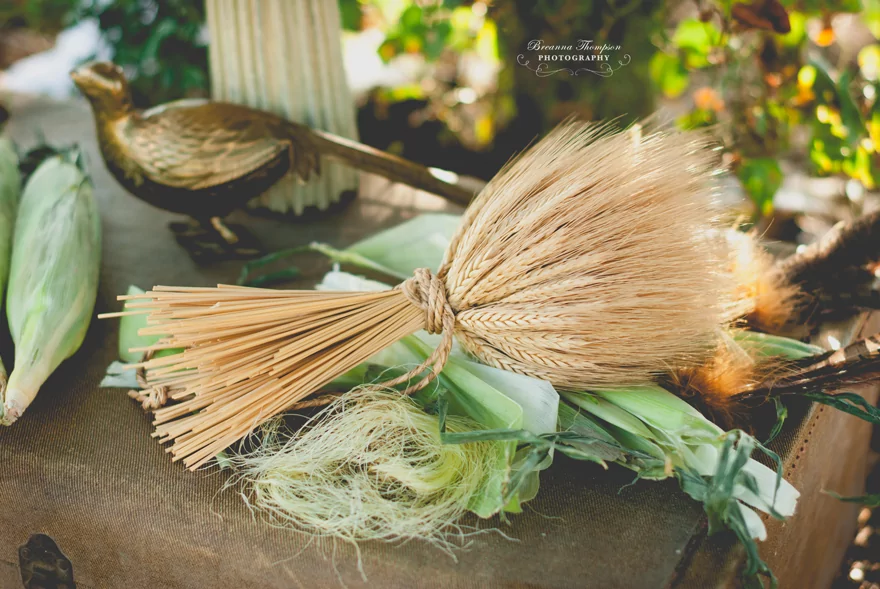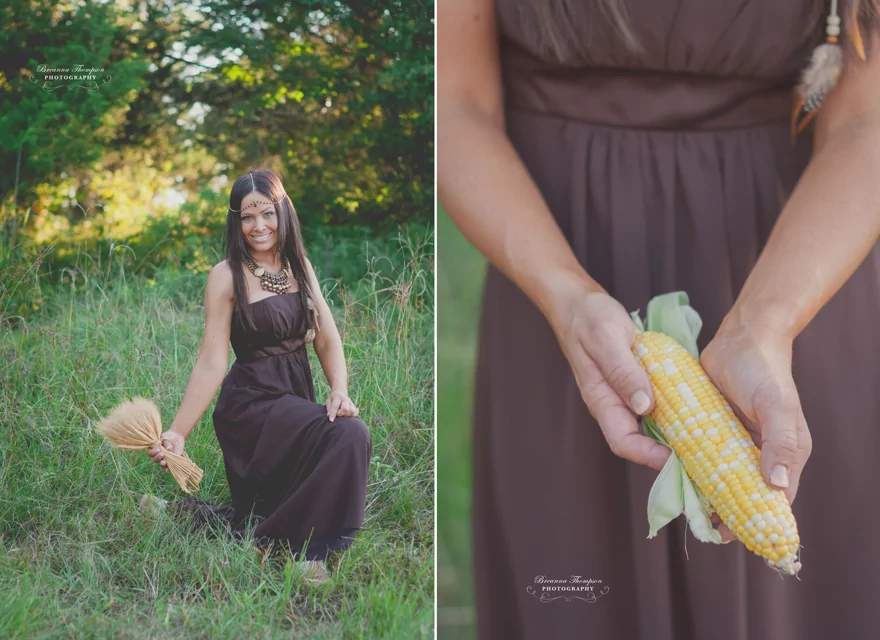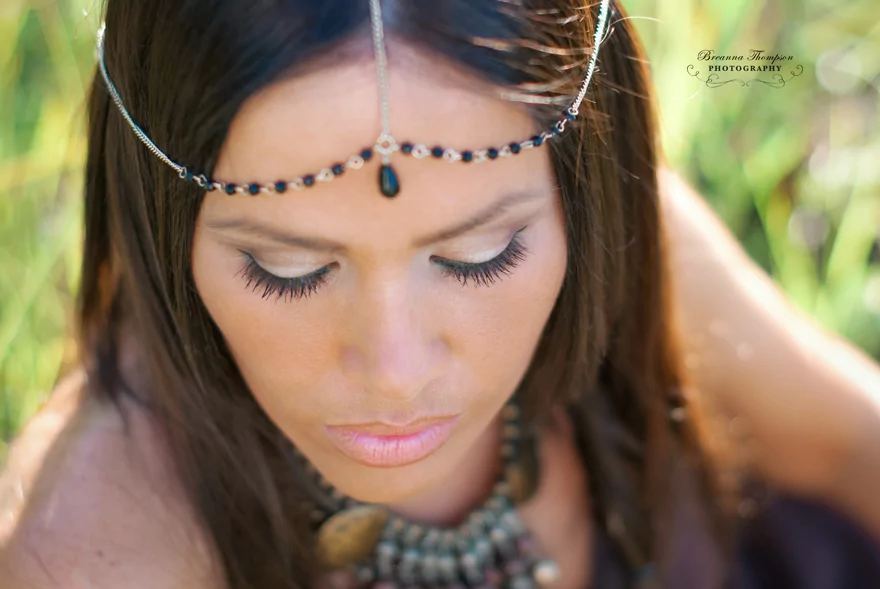 This photo below was taken by Meagan Dean with Dean Quarter Horses.