Abilene Wedding Photographer: Ritchie Wedding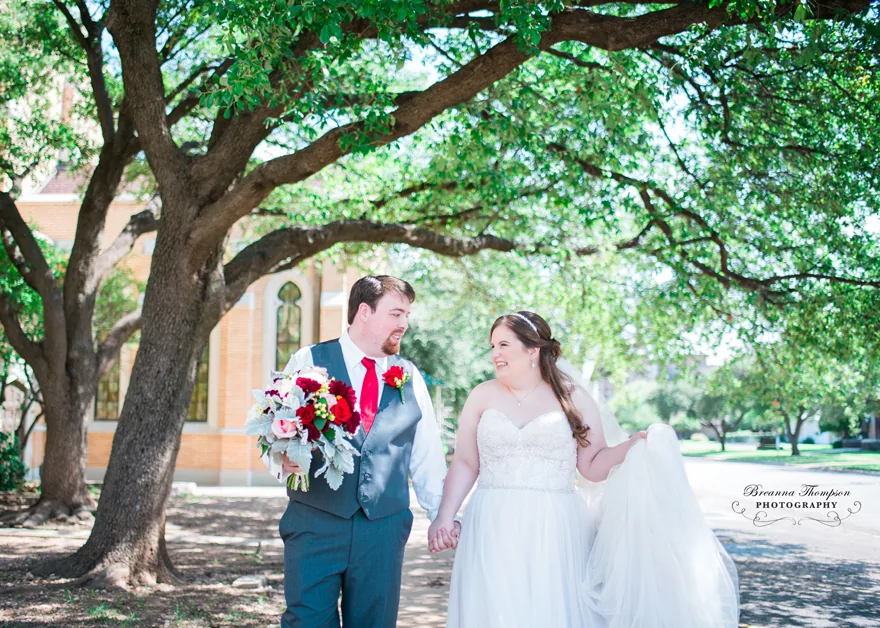 I giggled with glee when I walked into the St. Paul United Methodist Church for the first time. The stained glass, the piano, the chandeliers, and the long wall of windows overlooking a courtyard- it's what church wedding dreams are made of! Taylor and Levi married on a gorgeous September day (even though the wind was quite ferocious! You'll see what I mean later! Haha).
I loved all of Taylor and Levi's personal touches throughout the day. Levi wore Darth Vader cuff links and his groomsmen had storm trooper cuff links. Oh, and Levi's best man was his sister! What an awesome sibling relationship! Taylor wore garters with Darth Vader and Princess Leia leggo characters on them. Also, Taylor LOVES Beauty and the Beast and she had a beautiful inscription of The Beast and Belle on her personalized wooden hanger for her wedding dress.
Taylor and Levi's wedding party was also one of the best I have ever had the privilege to work with! The groomsmen and bridesmaids were so kind and fun! They did everything I asked with no hesitation- talk about a photographer's dream! Congratulations again, Levi and Taylor! Capturing your wedding day was such an honor!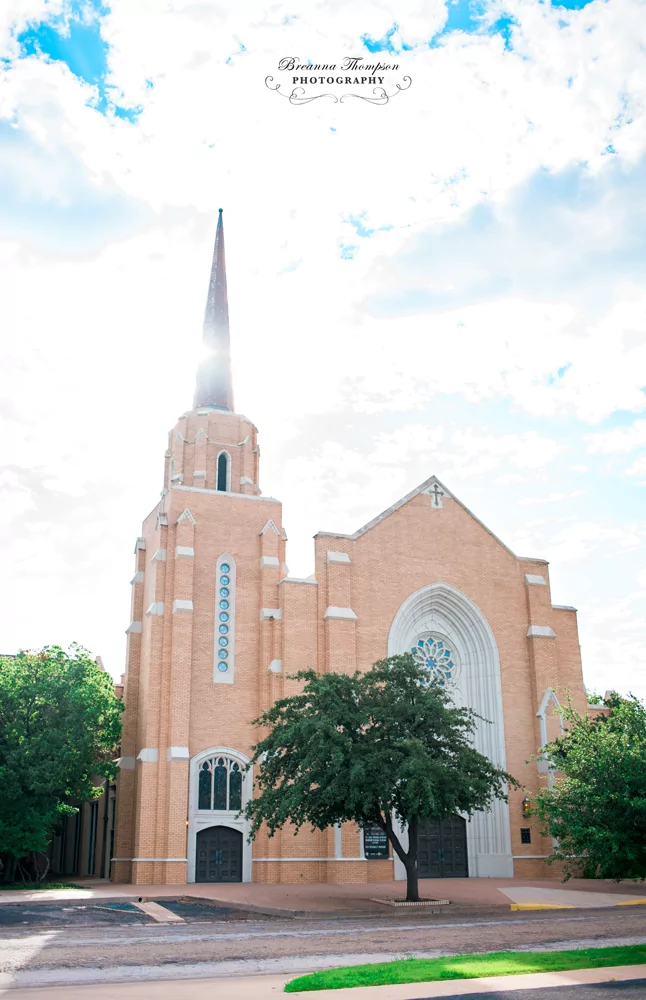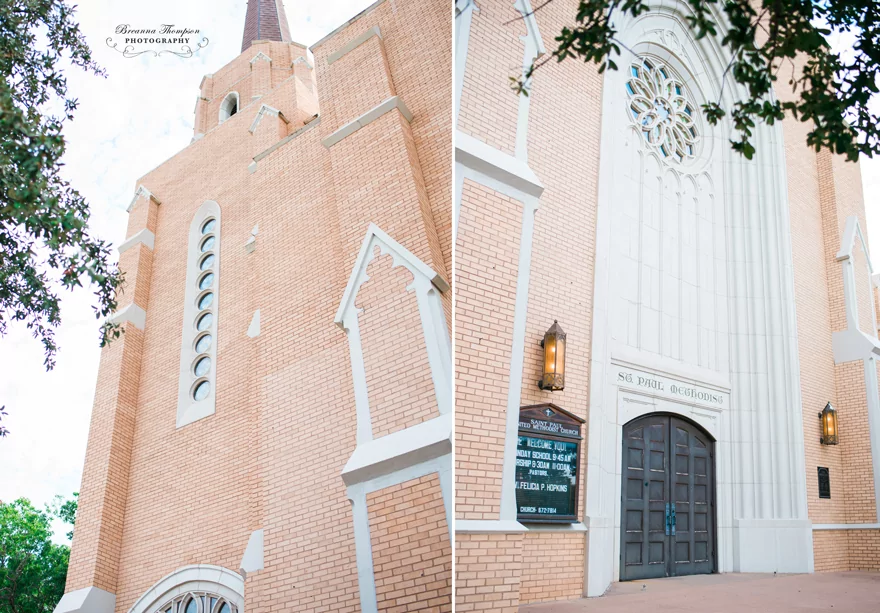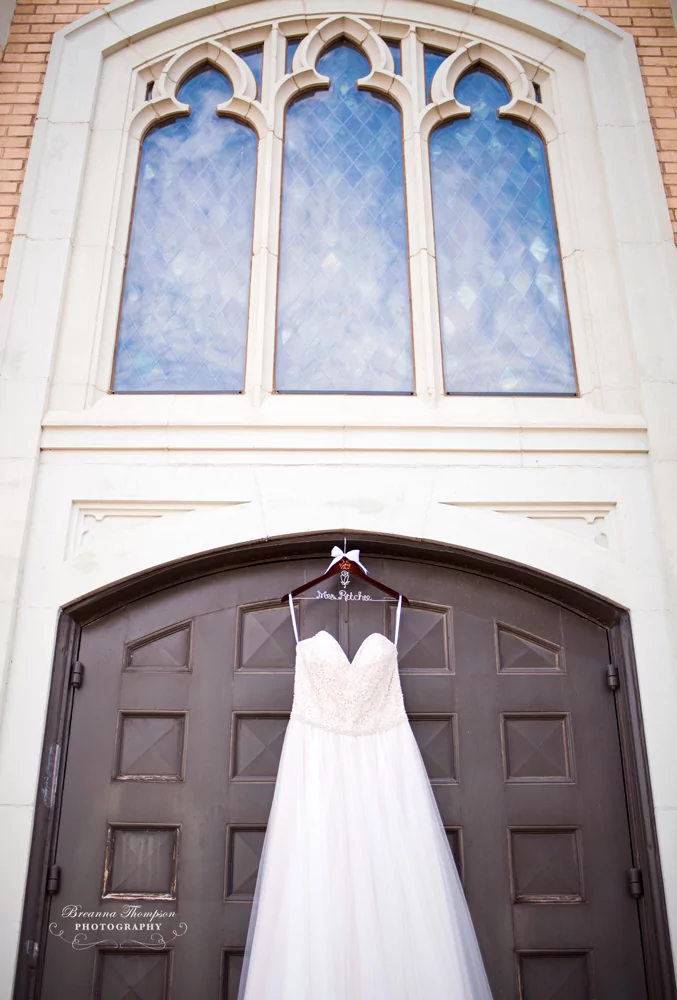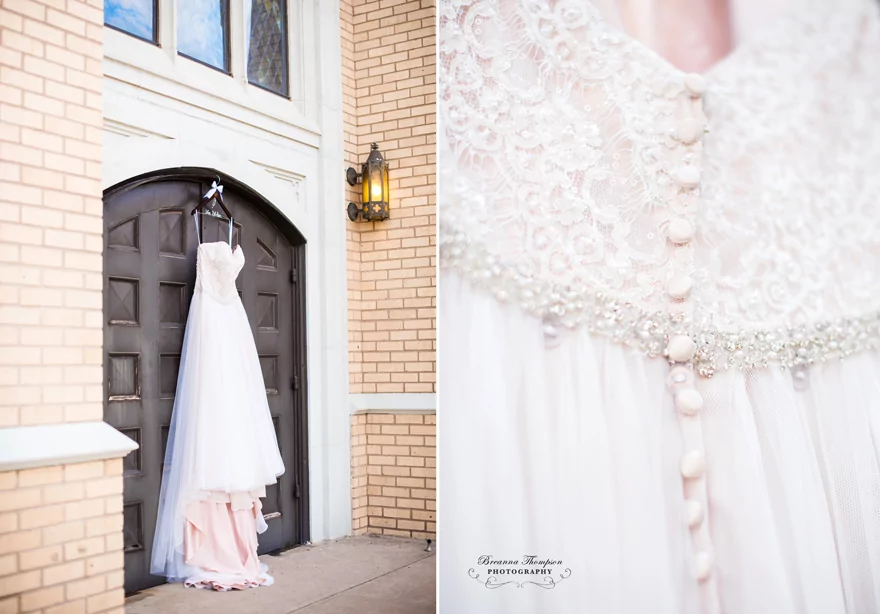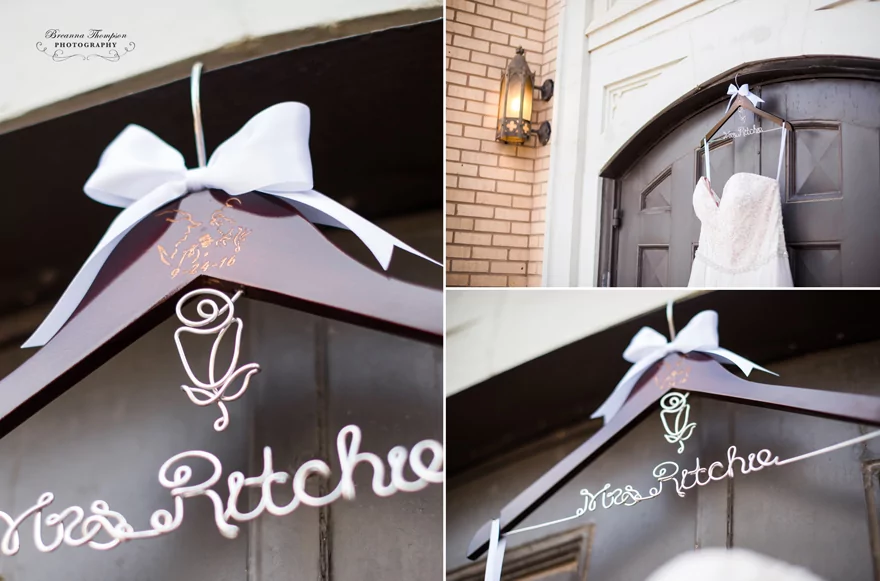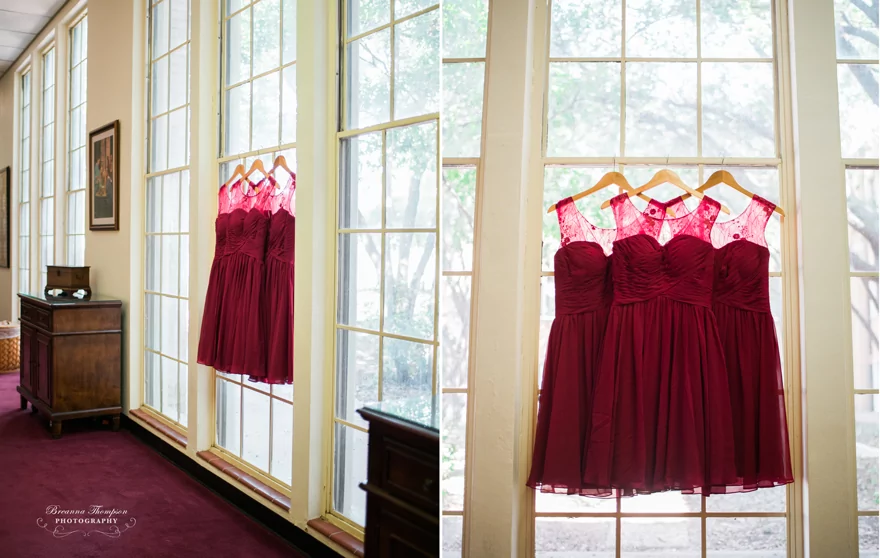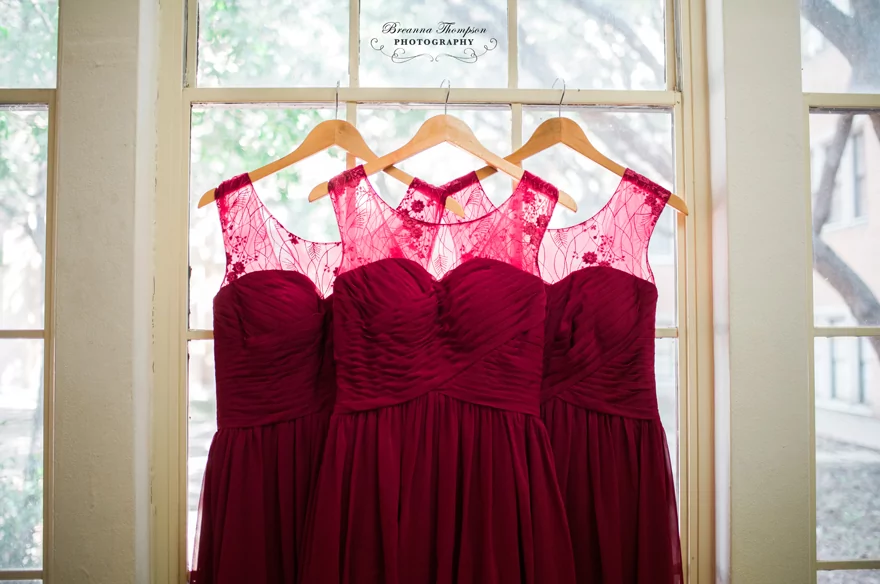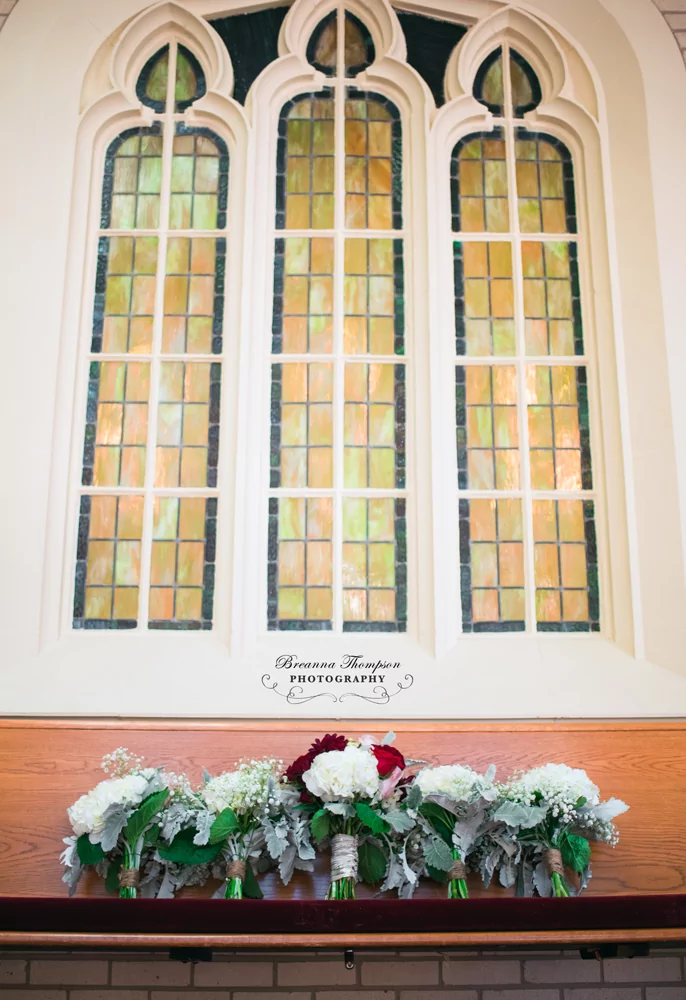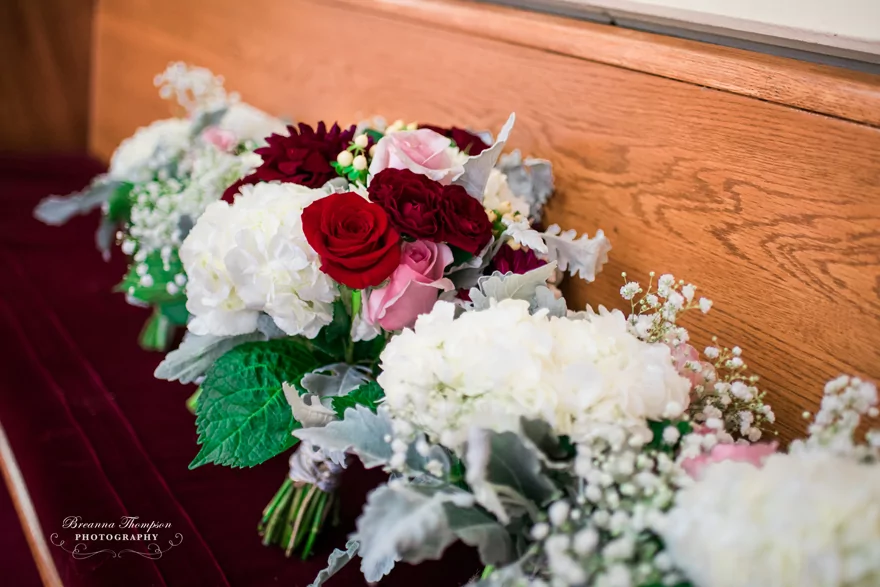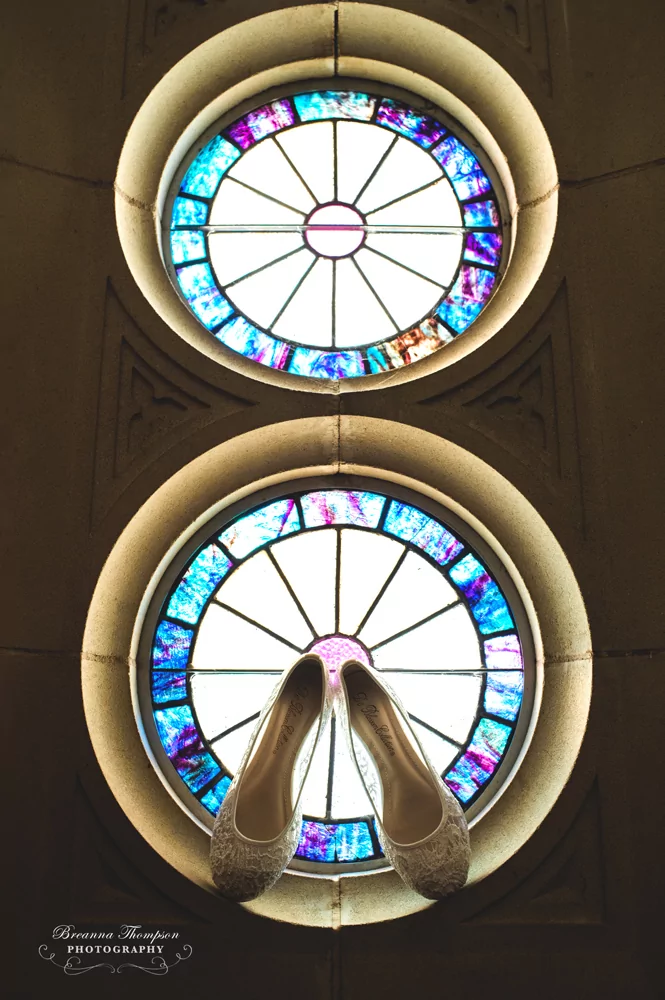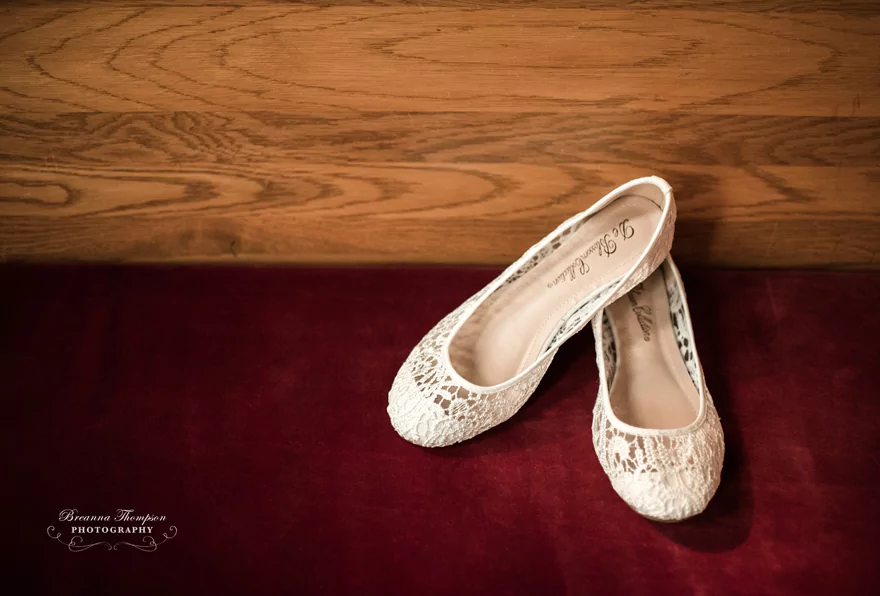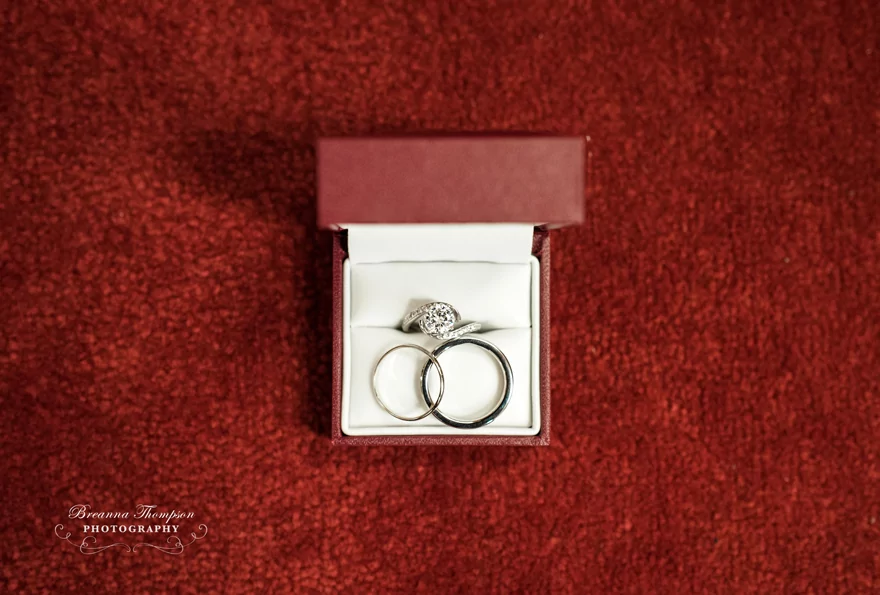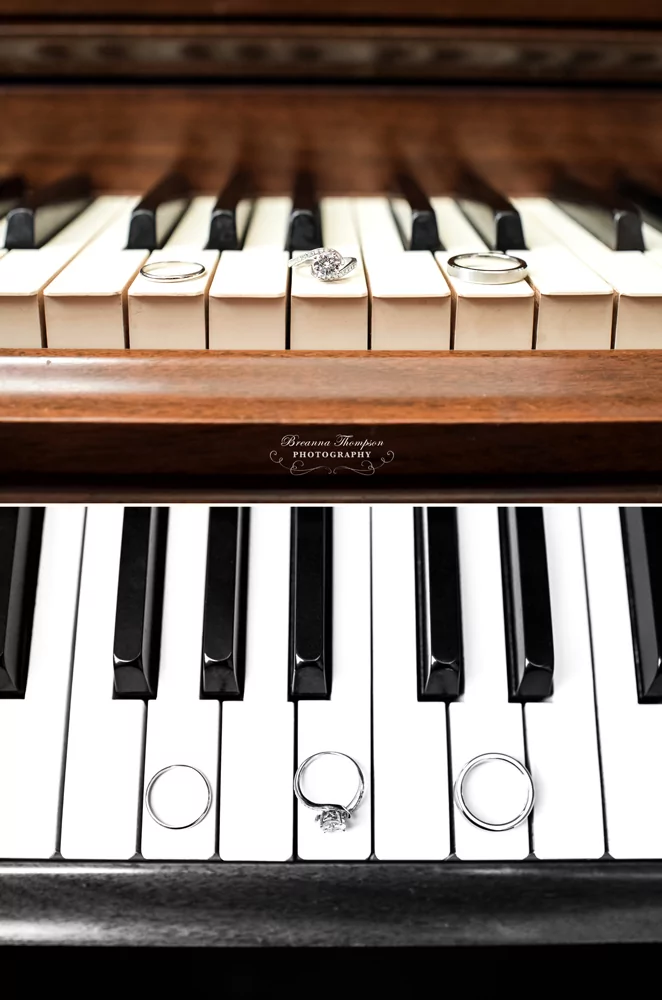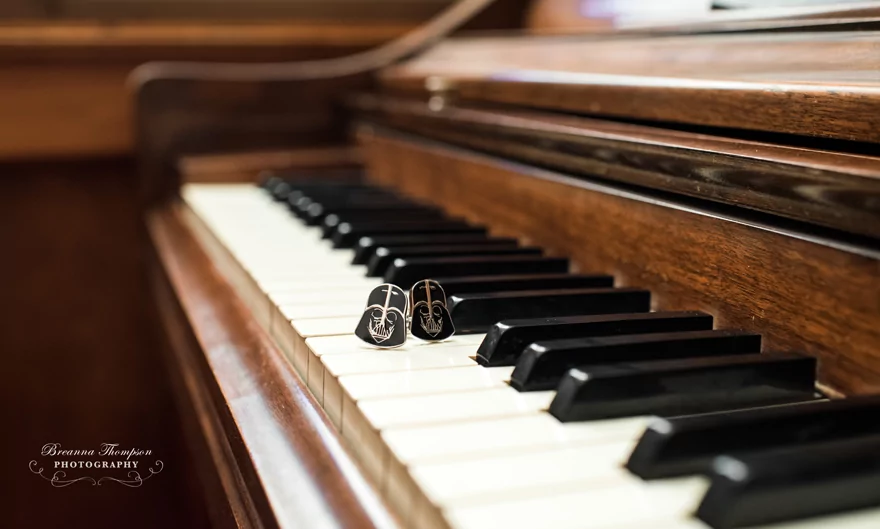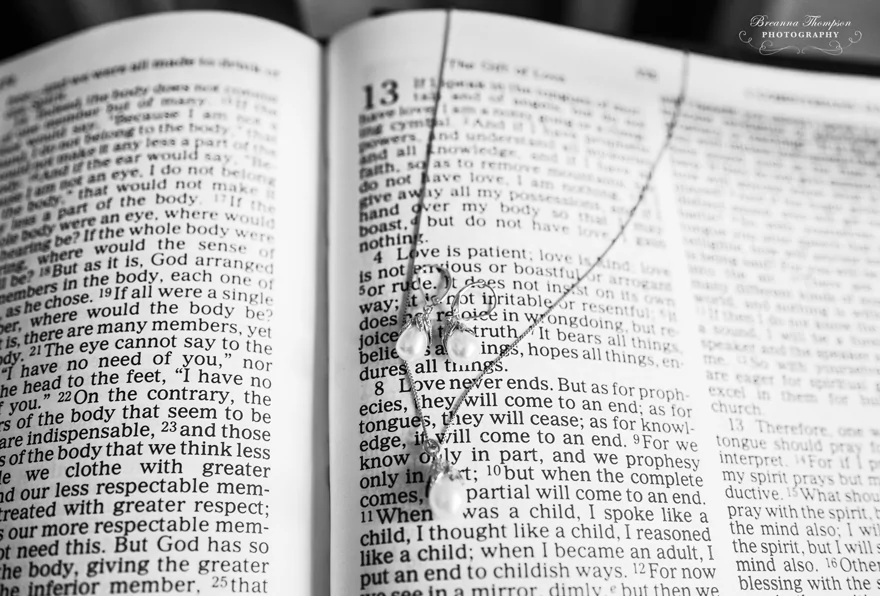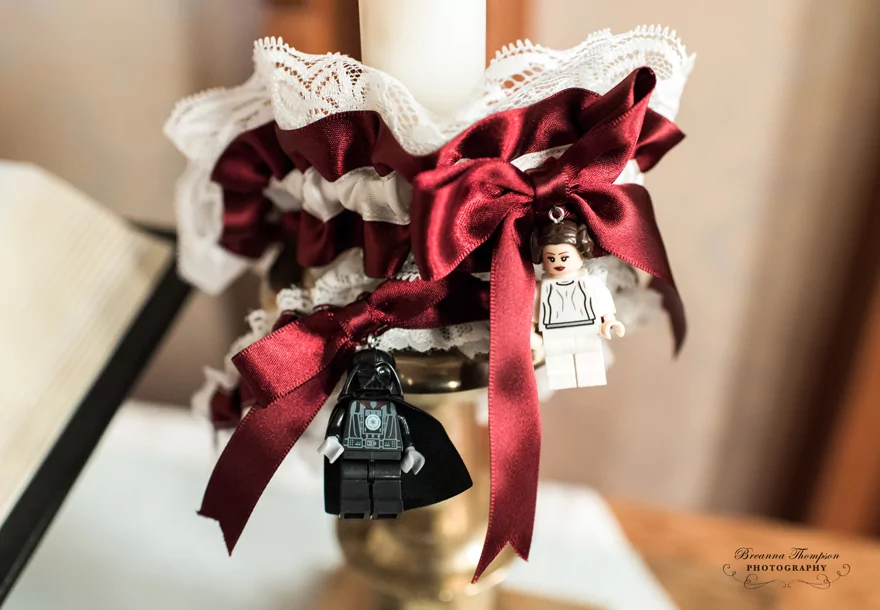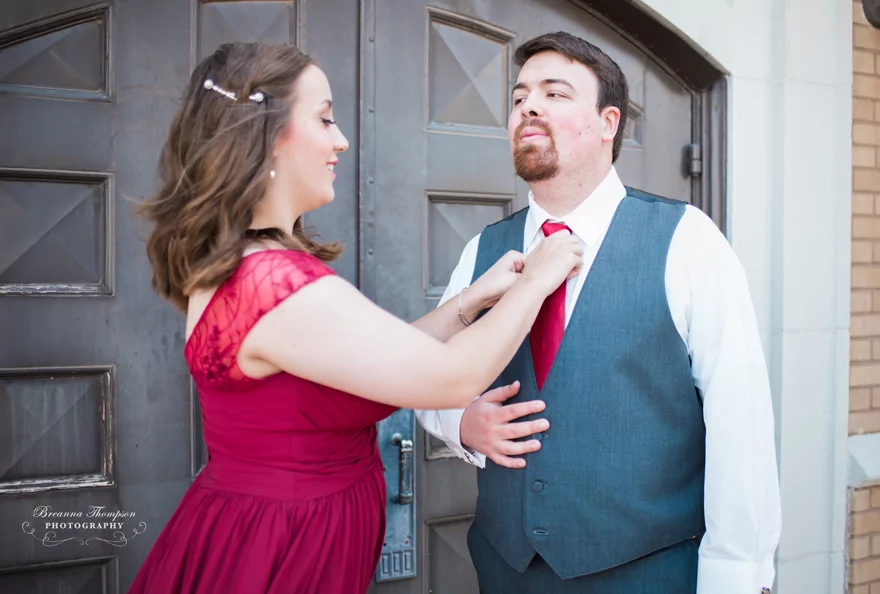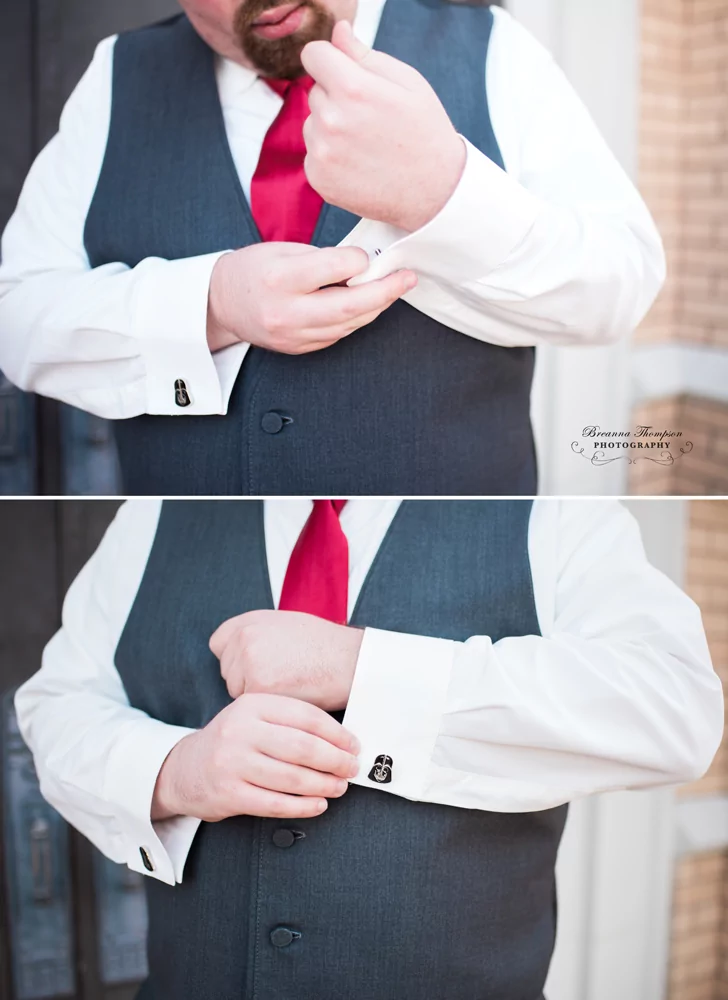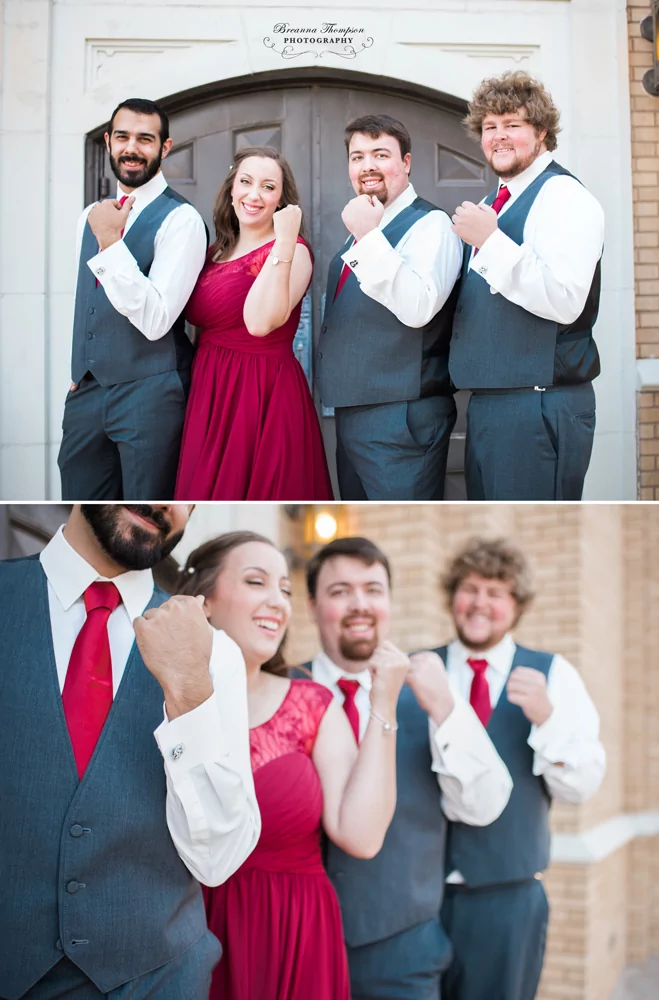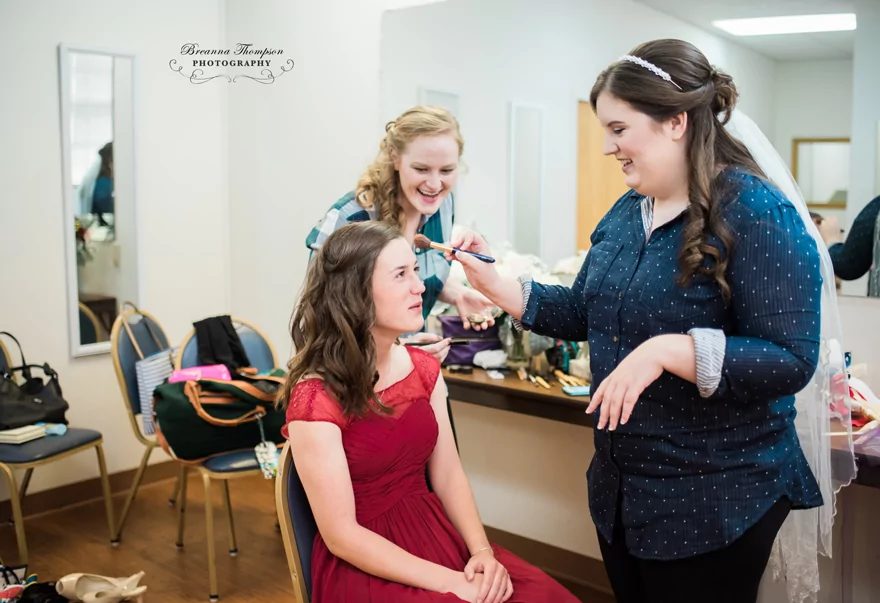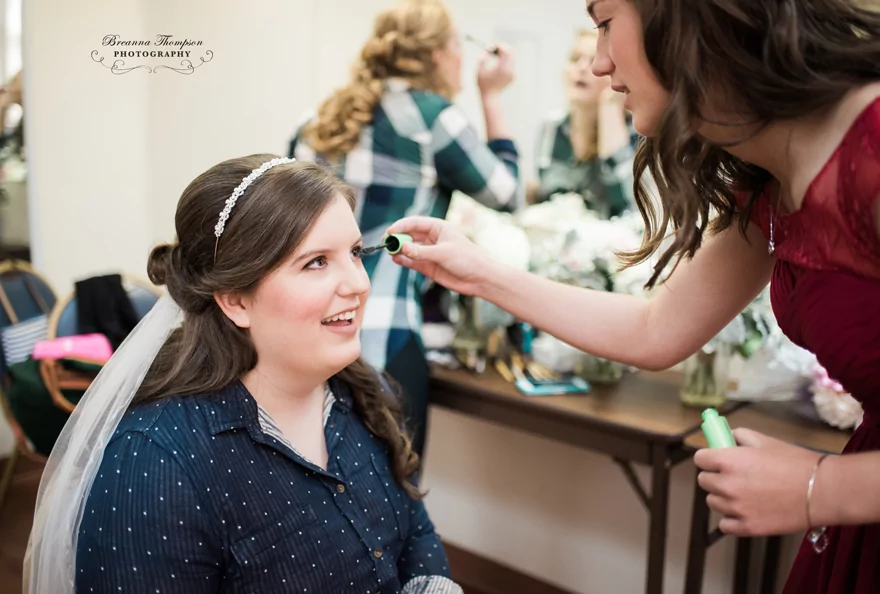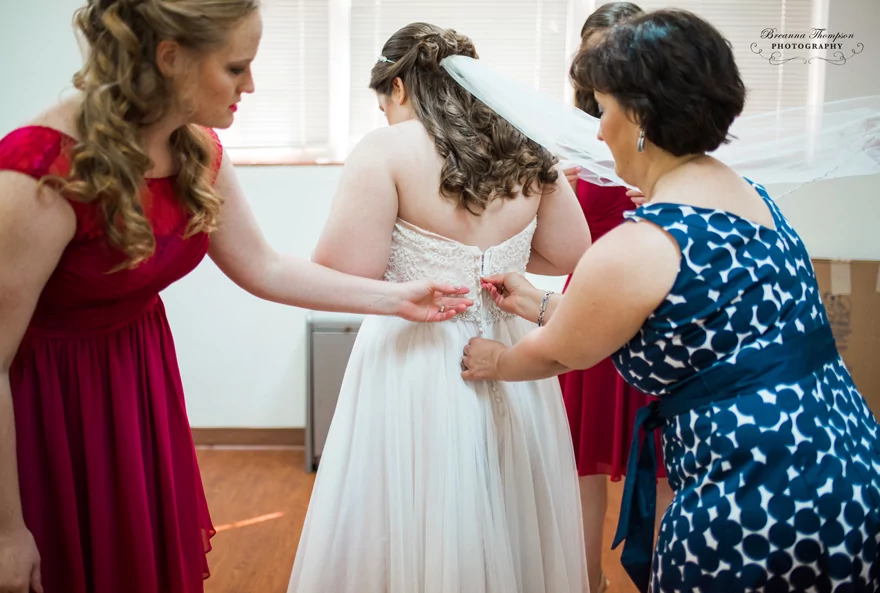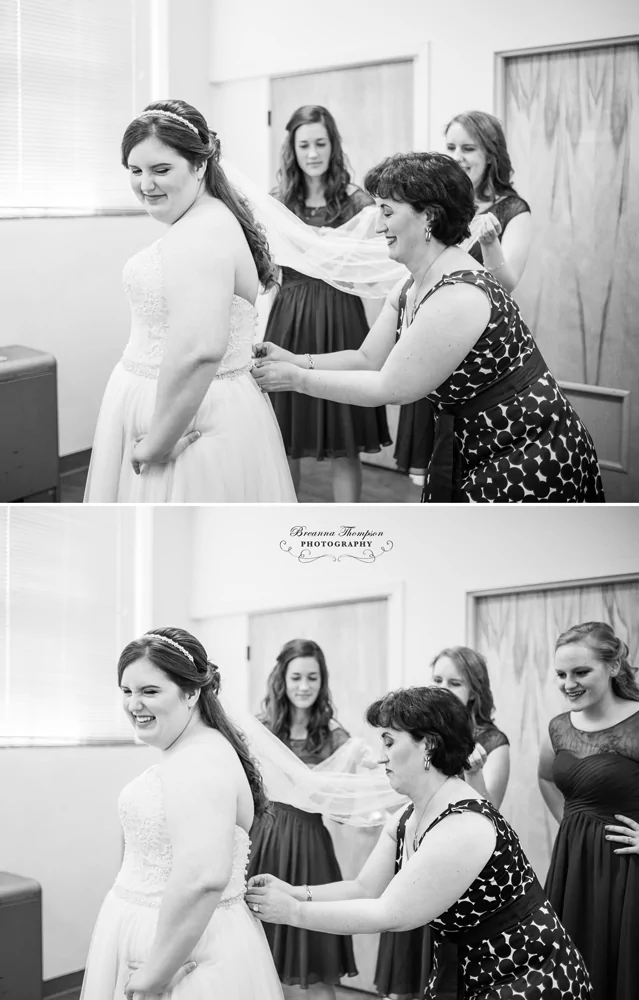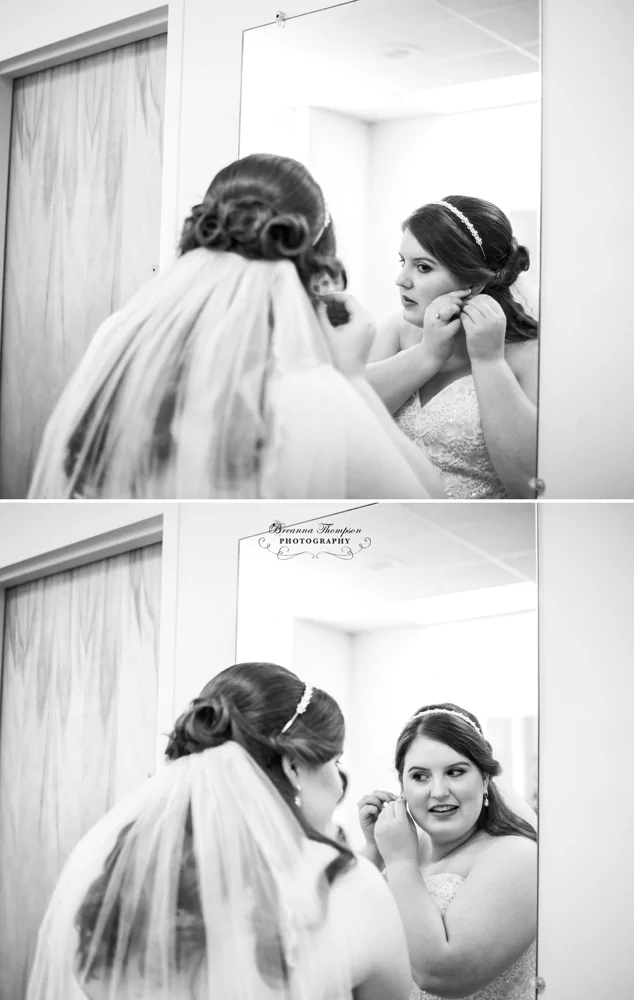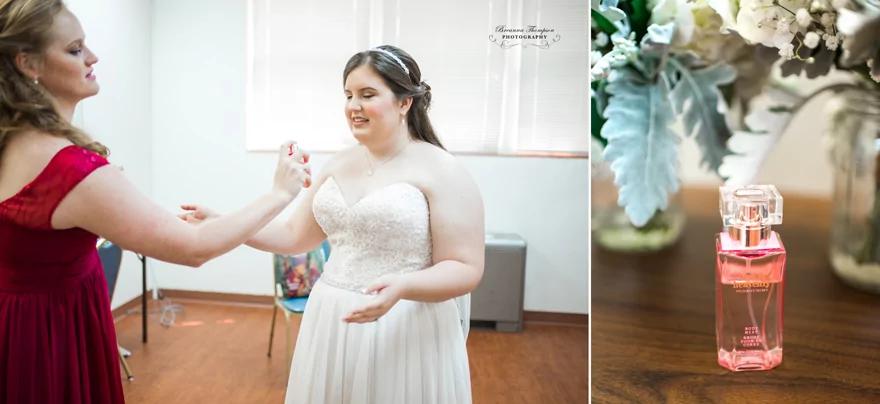 A sweet moment when Taylor's Matron of Honor and best friend gives her some encouragement before Taylor sees Levi during their first look!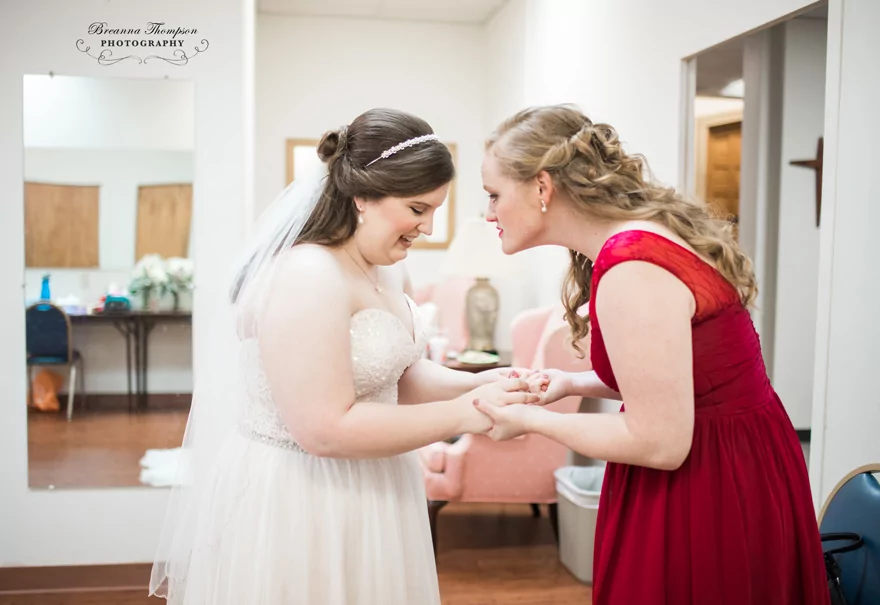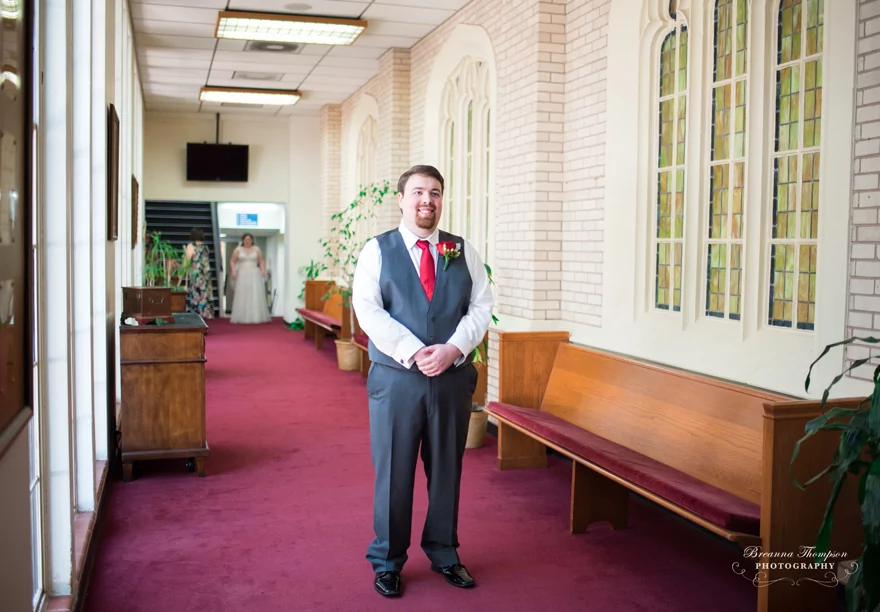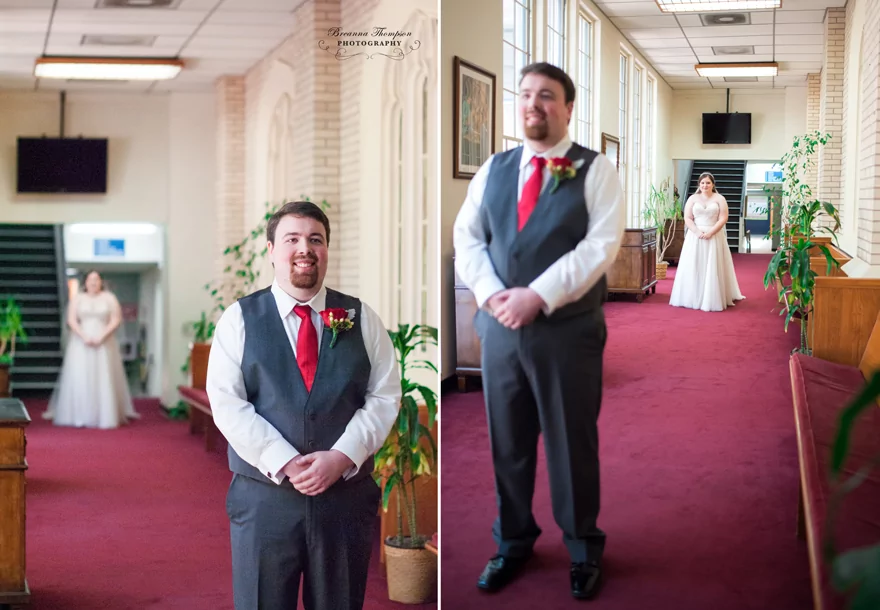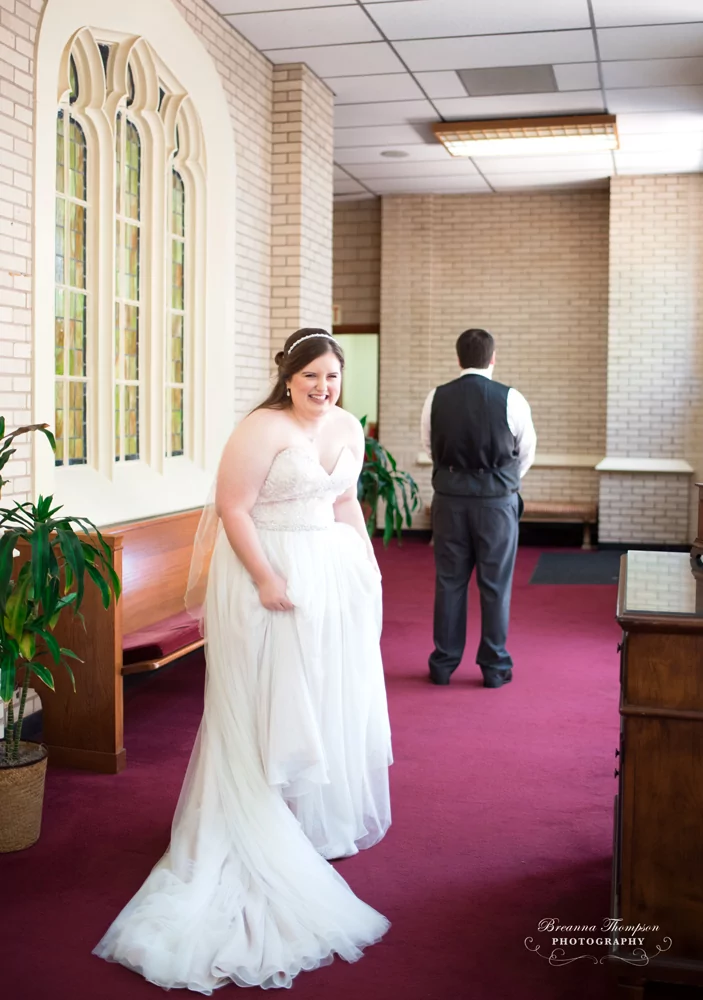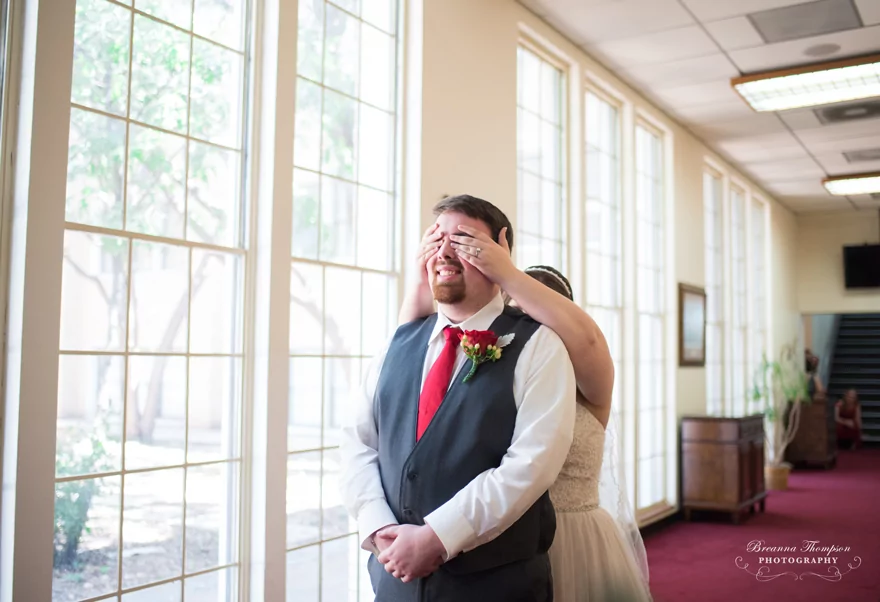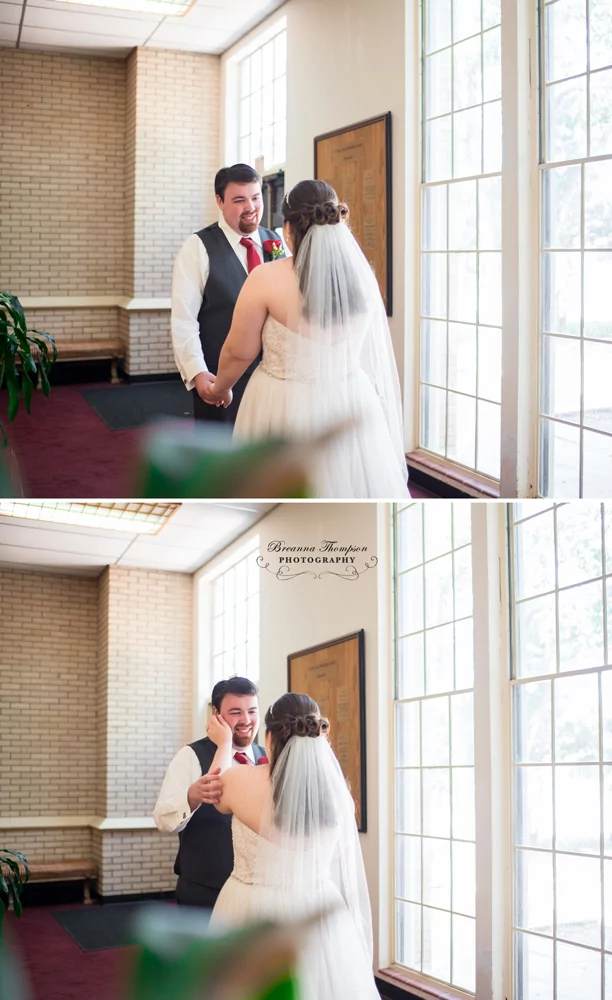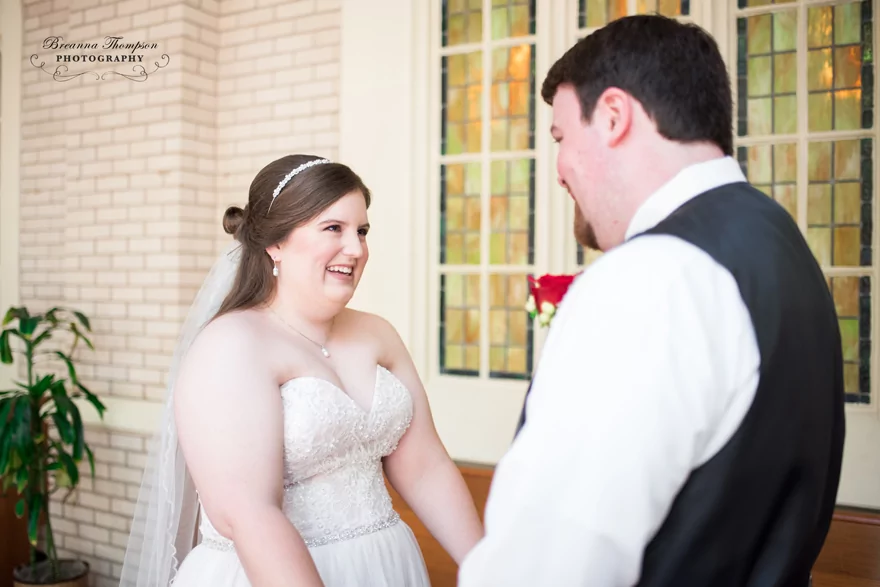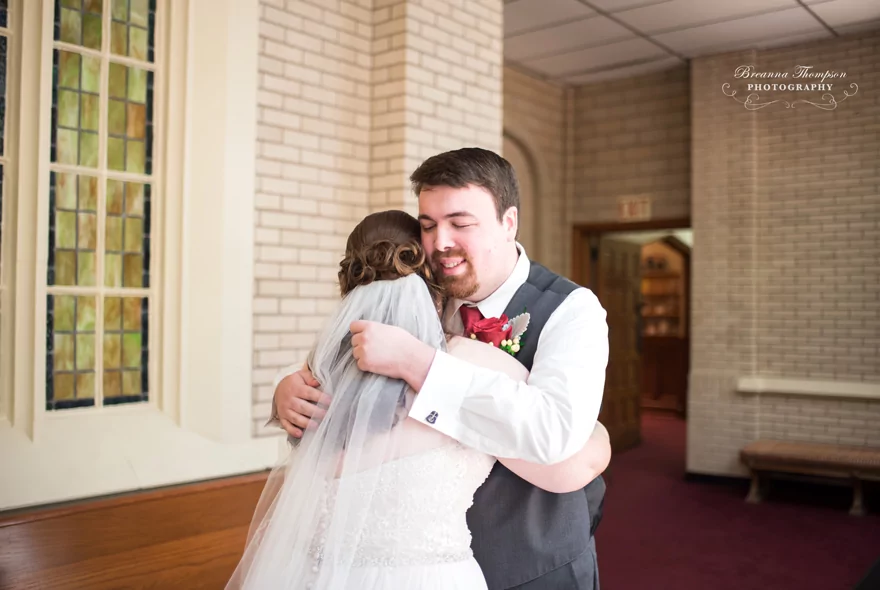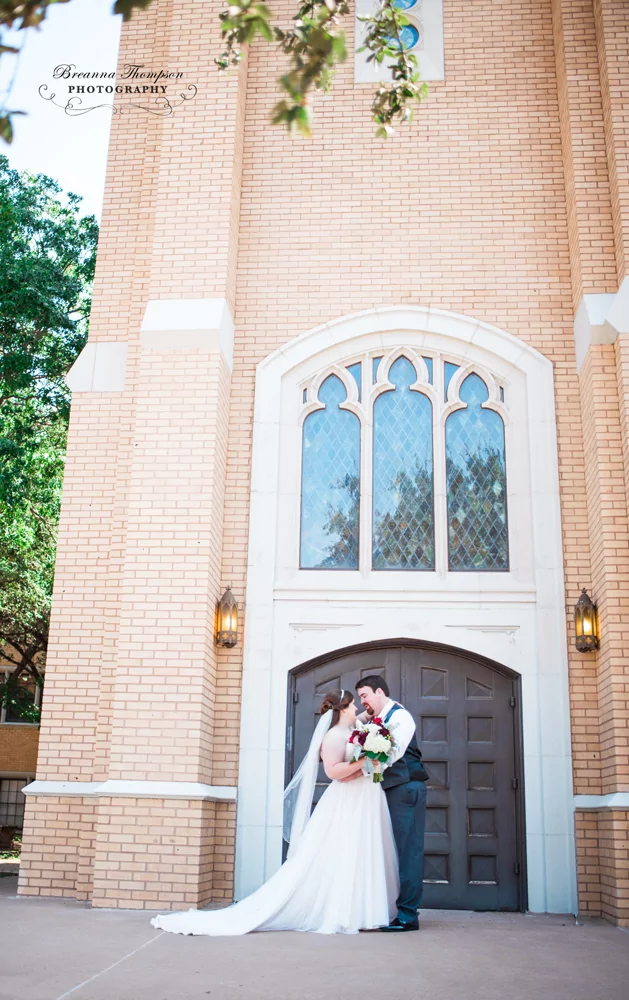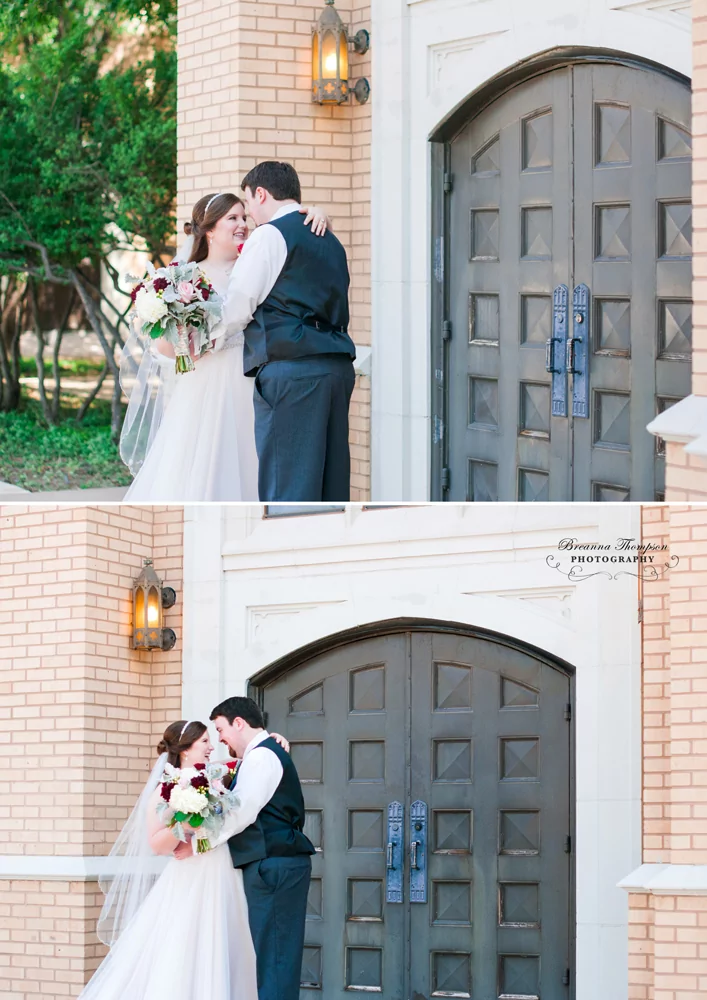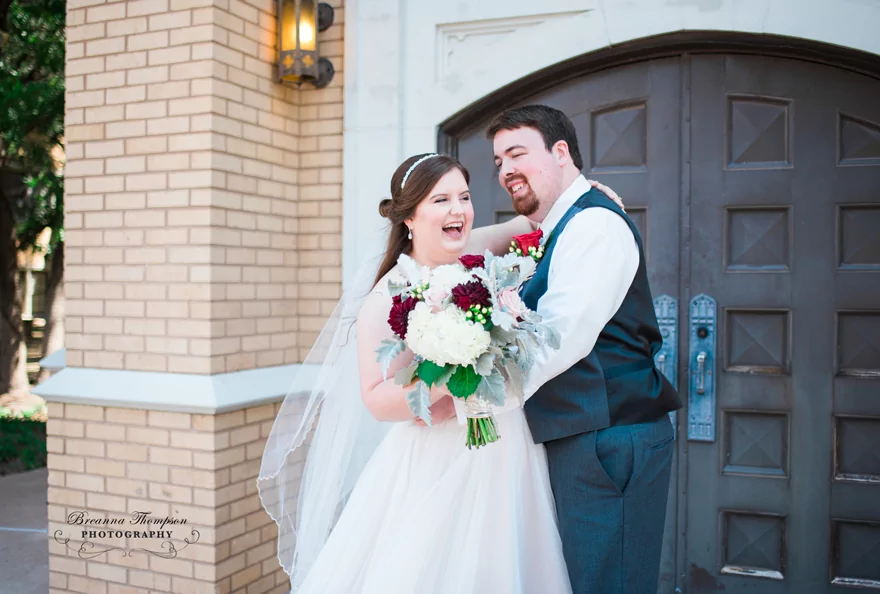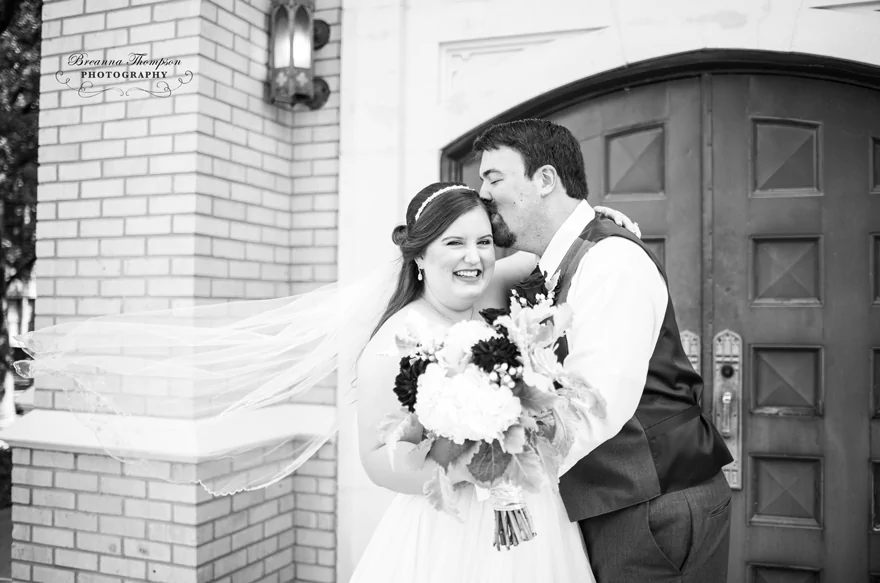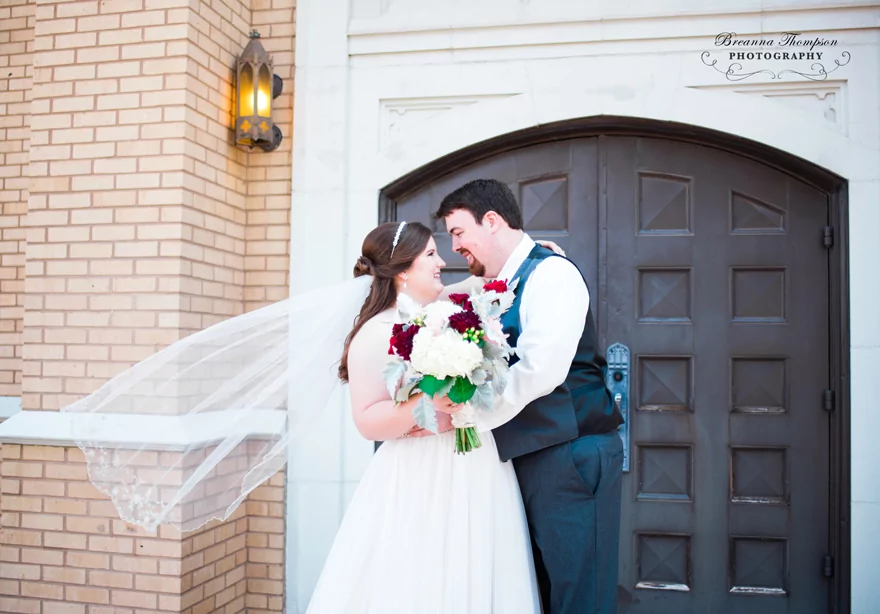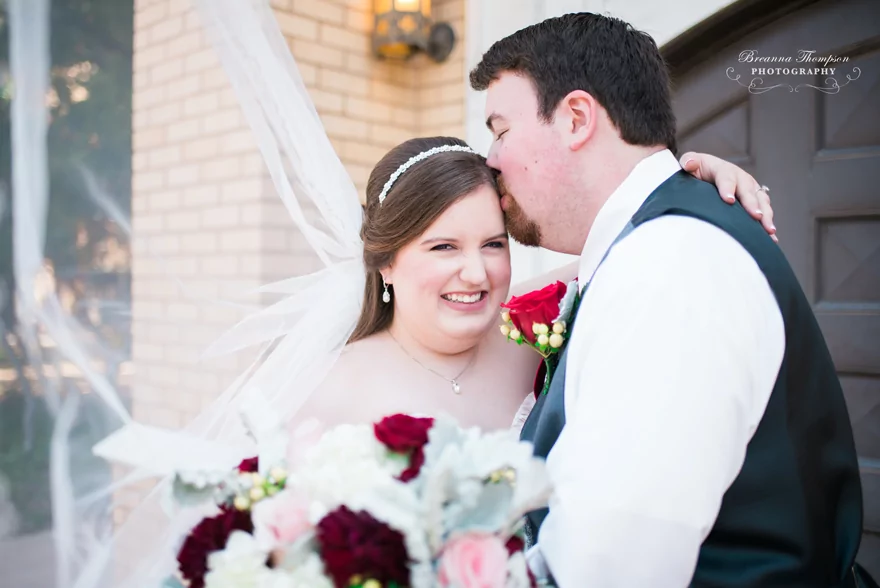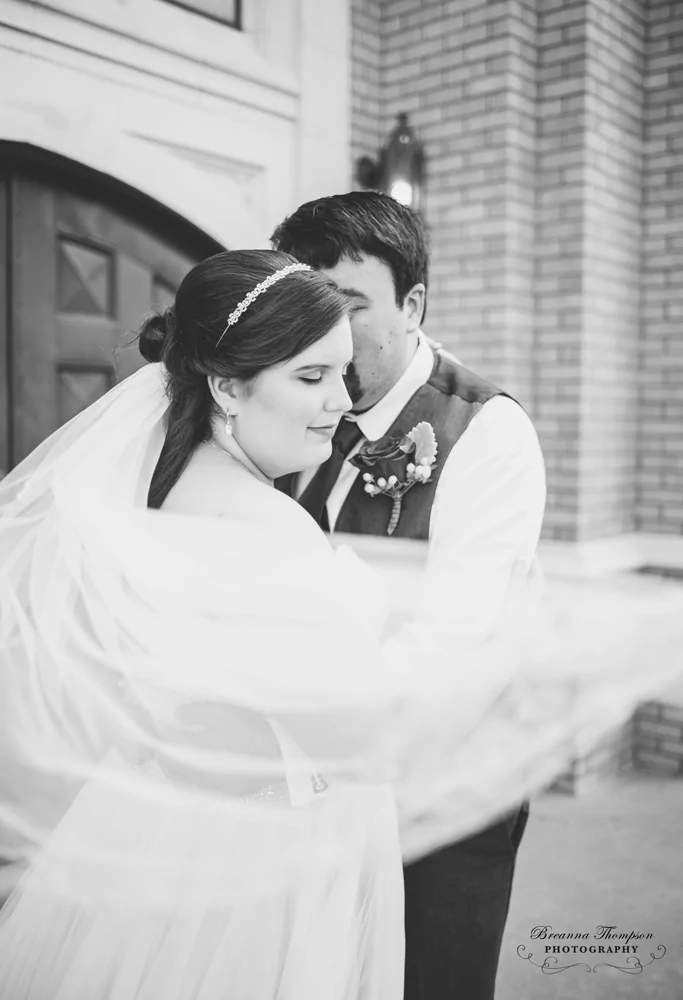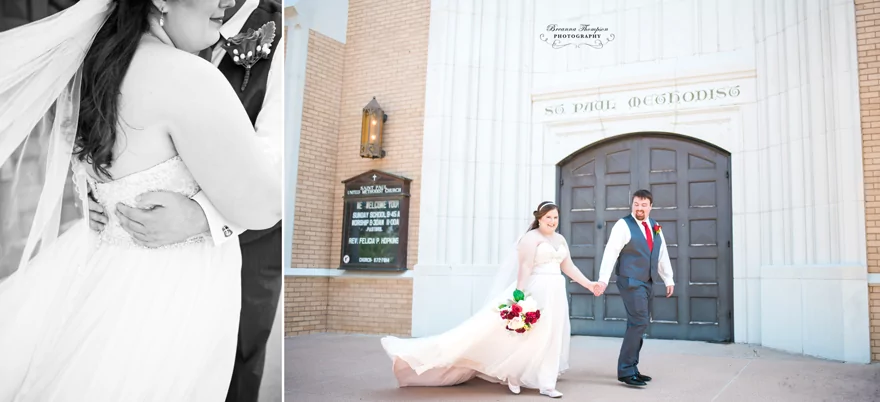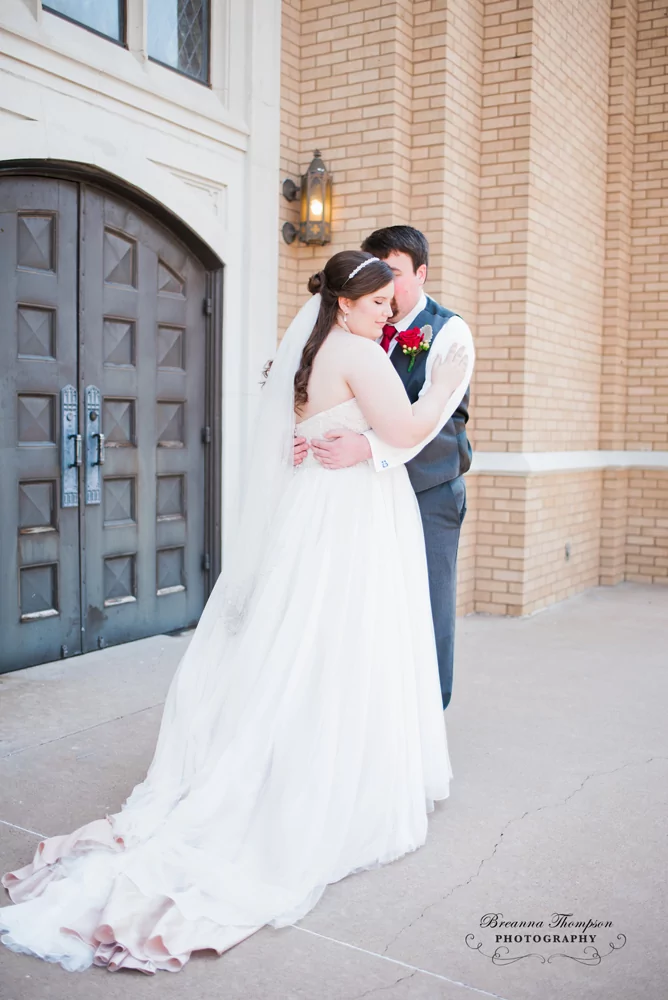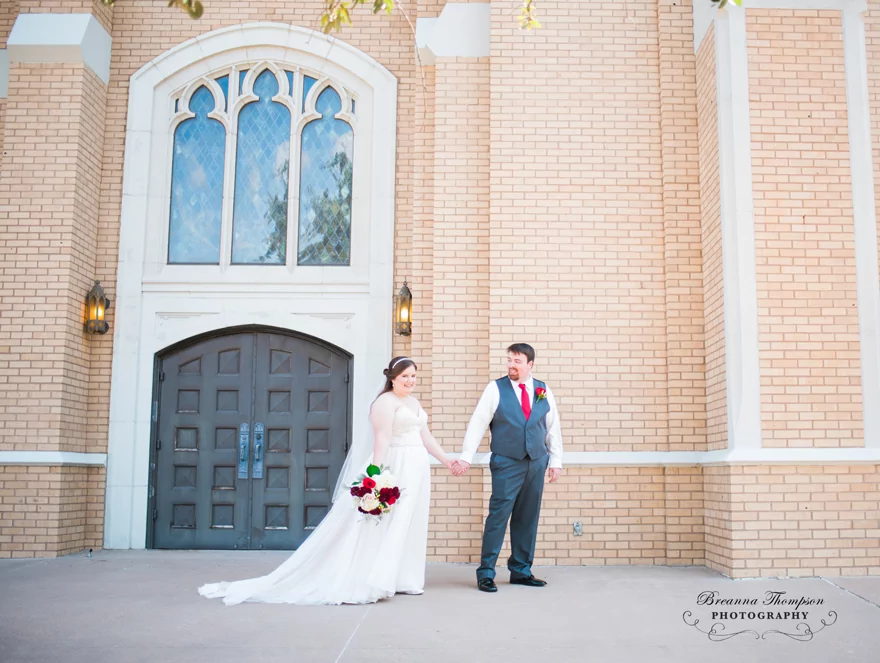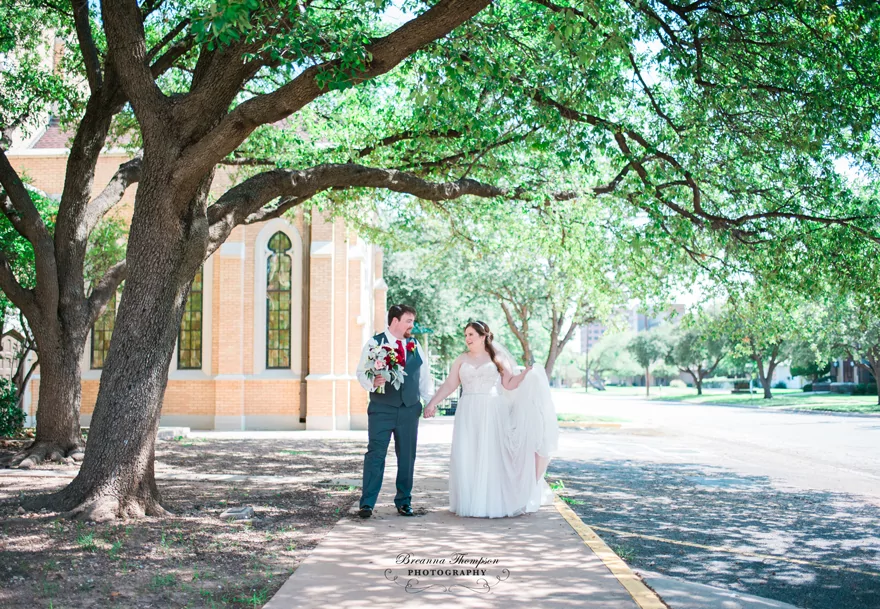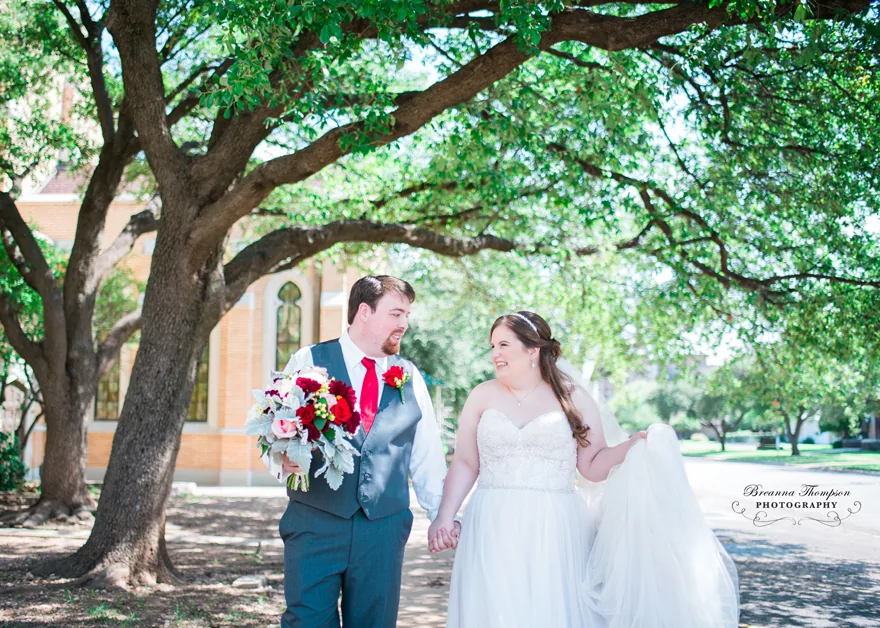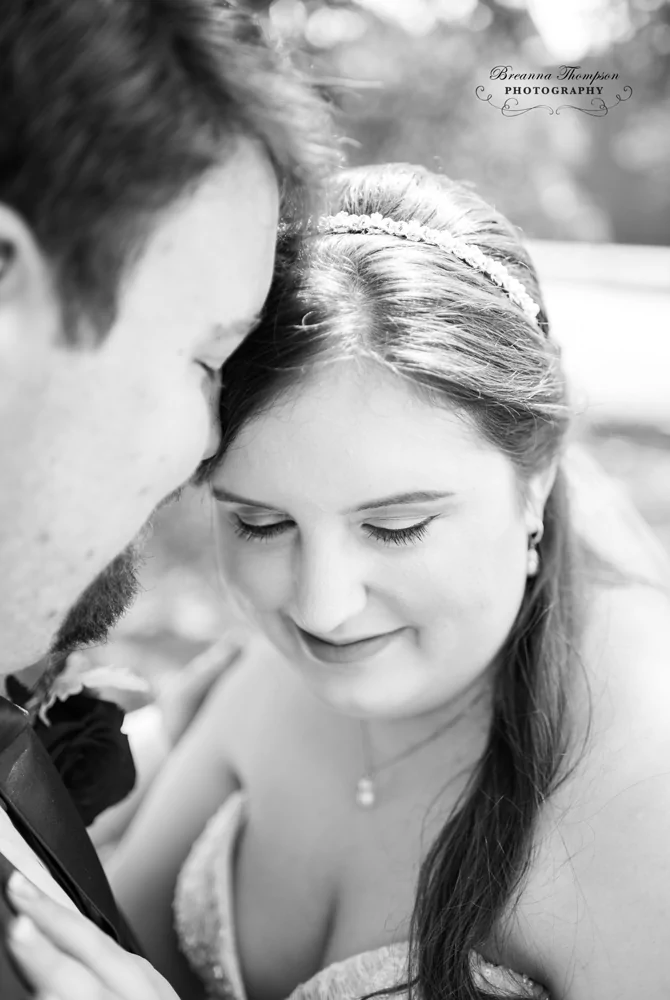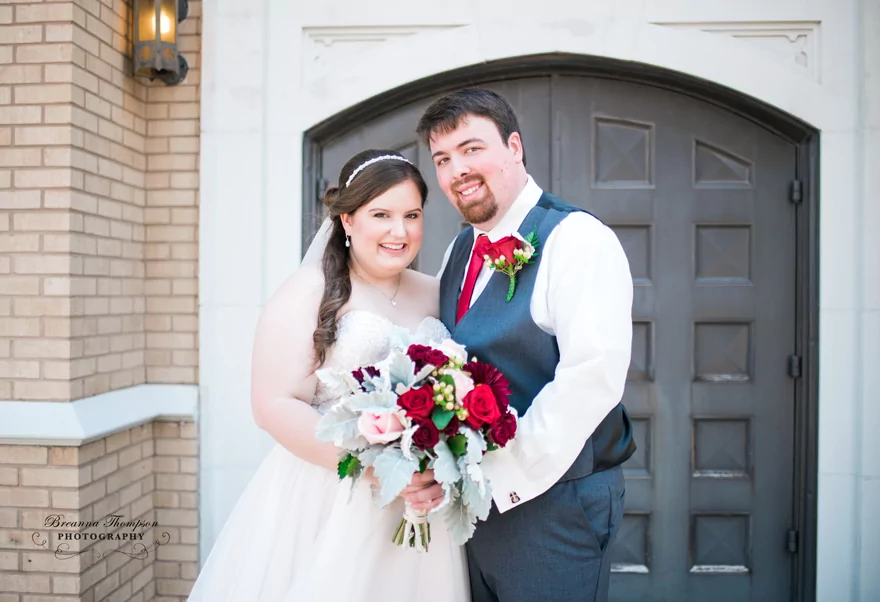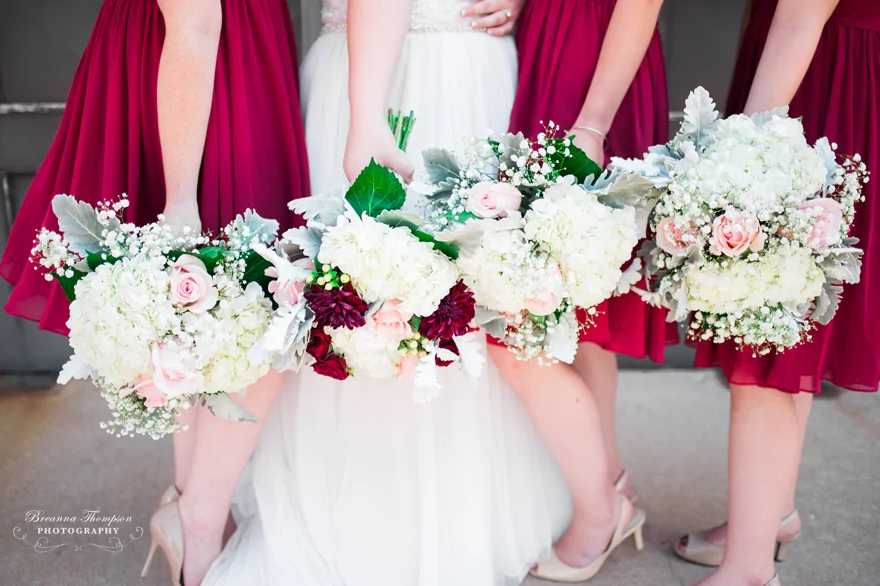 This is that wind I was talking about, y'all! Are we in Abilene or by the ocean? haha!