Kemah Wedding Photographer: Lee Wedding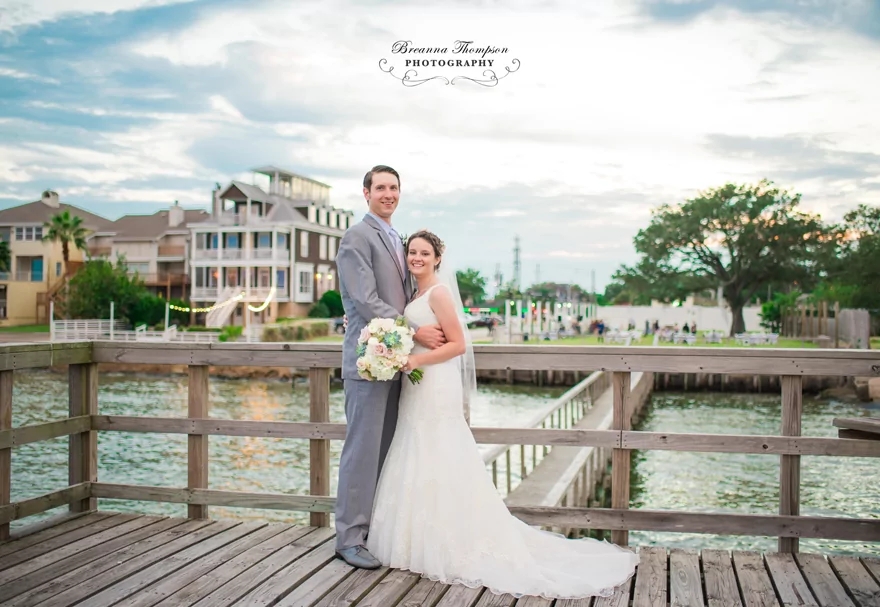 Joshua and Hannah married at sunset under a giant oak tree beside the ocean with all their family and friends. It doesn't get any better than that! From Hannah's floral head piece to Joshua's gray tux- all of the details were amazing!
It was the first time I photographed a wedding by the water and I can't wait to do it again! The family had reserved the entire B&B, Captain's Quarters, for the big day. The third level of the B&B was a room with floor to ceiling windows and french doors that led out to a balcony facing the ocean. The view was stunning! I'm so pleased with how all of Hannah's "getting ready" shots turned out in the room.
I was truly moved by the emotion on their wedding day. Of course, Hannah and Joshua shed a few tears (more than once, haha!), but so did Hannah's mom and sisters and other family members. When Joshua's dad teared up with pride looking at his son while Josh pinned on his boutonniere, when Hannah's mom gave her away, and when Hannah's sister, Ashley, gave her toast to the newlyweds….SO many moments that made me tear up too! I am so thankful that I get to document memories such as these.
Thank you, Hannah and Joshua, for letting me be a part of your day! You two are beautiful together!