Huntsville Senior Photographer: Lily College Senior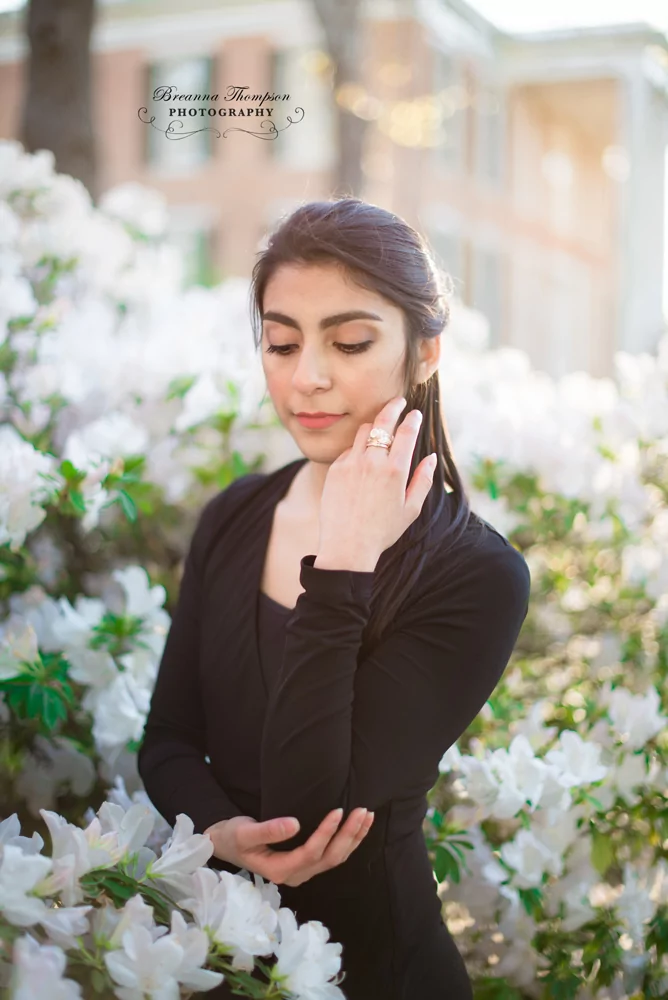 I had such a fun afternoon walking around Sam Houston State University campus with Lily and Susan. I always love visiting my home town and photographing at SHSU. Not only is it a gorgeous campus, it also brings back such wonderful memories from my time spent there. I miss it sometimes! We spent the majority of the session at SHSU near Austin Hall and the clock tower, then we took most of the action shots on the rooftop of the parking garage, and finally we raced against the setting sun to Eastham Thomason Park! We were literally shooting in the dark at the park, but I'm glad we got one good shot in the bluebonnets! No spring photo session is complete in Texas without some bluebonnets, haha!
Lily is such a kind and sweet girl! She was up for some of my crazy suggestions and she was super patient with me when I asked her to do some of her dance moves over and over again (on concrete!). Congratulations, Lily! You are so talented and I have no doubt that you will flourish in your future endeavors! Thank you for letting me photograph you!