Huntsville Family Photographer: Arwen's First Birthday Smash Cake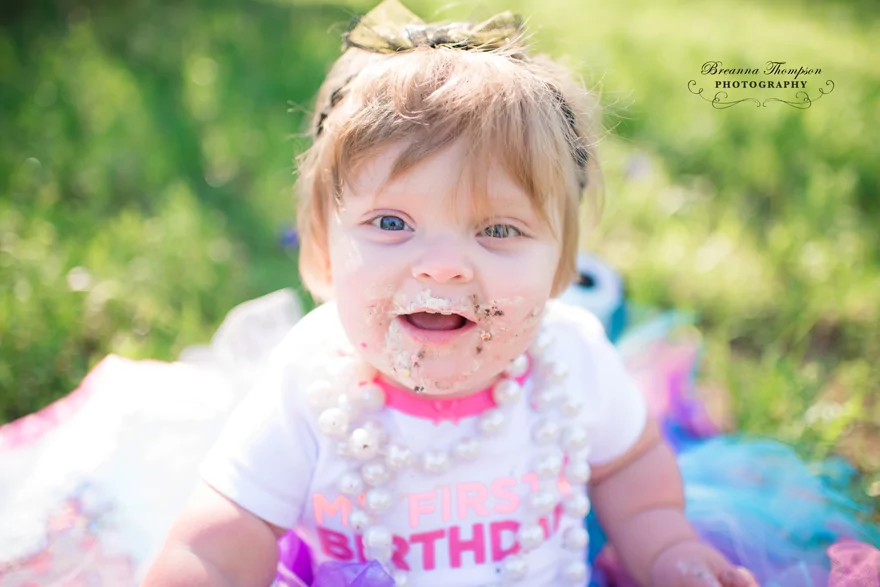 It's hard to imagine that just a little less than a year ago I was photographing this tiny newborn, fresh and new in her mom and dad's arms. Now, here she is! Almost a toddler! We met really early in the morning at the Eastham-Thomason Park in Huntsville. It was extremely chilly but Arwen didn't seem to mind one bit! She was all smiles for the entire session! What a doll!
Happy first birthday to this little Wonder Woman! Thanks for letting me photograph this special milestone, friends!