San Antonio Wedding Photographer: Hubbard Wedding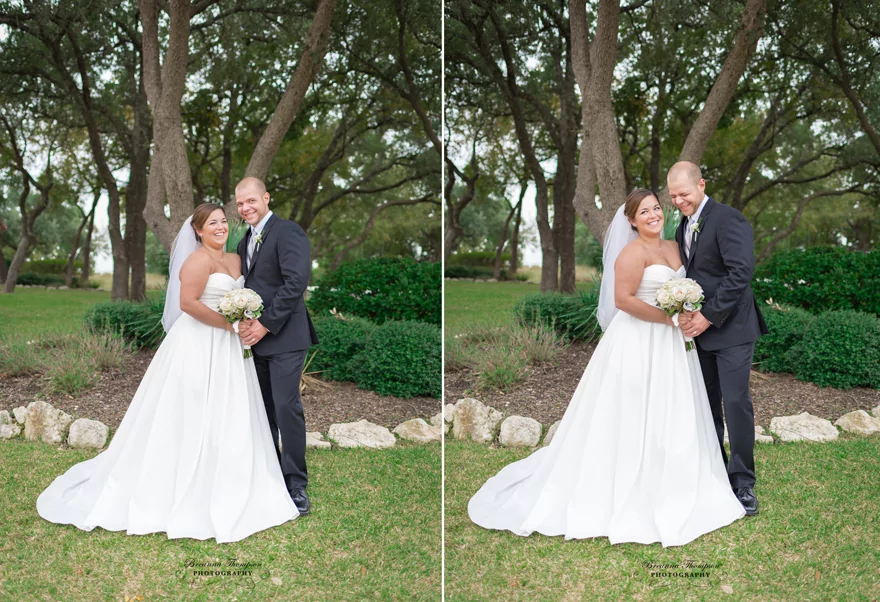 I was SO excited that the rain held off for this beautiful wedding! Kevin and Meredith picked the perfect venue at the River Crossing Club in Spring Branch, TX. The gazebo was picturesque with twinkling crystals hanging from the branches of oak trees and a panoramic view of the golf course. These two were so laid back and full of laughs throughout the entire day! Kevin and Meredith, you made my job easy! Congratulations again, Hubbards! May your marriage be blessed!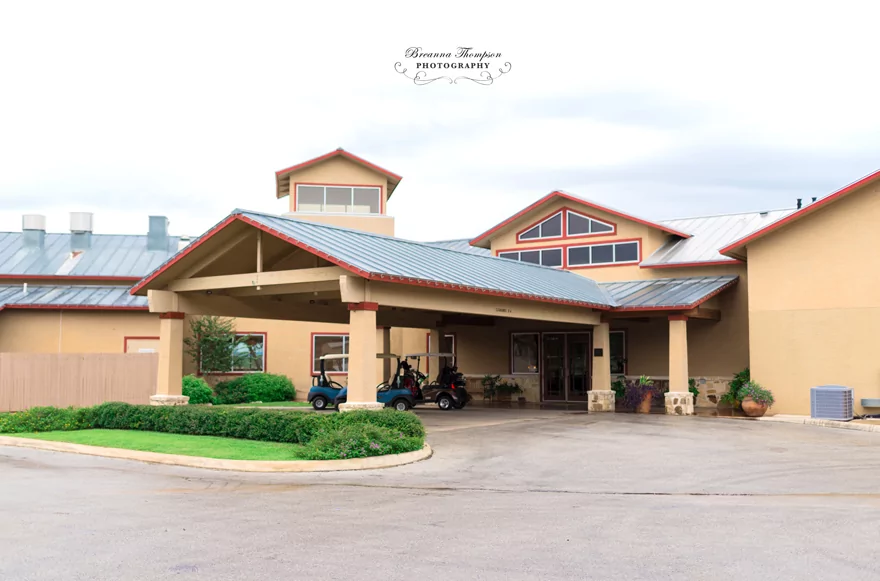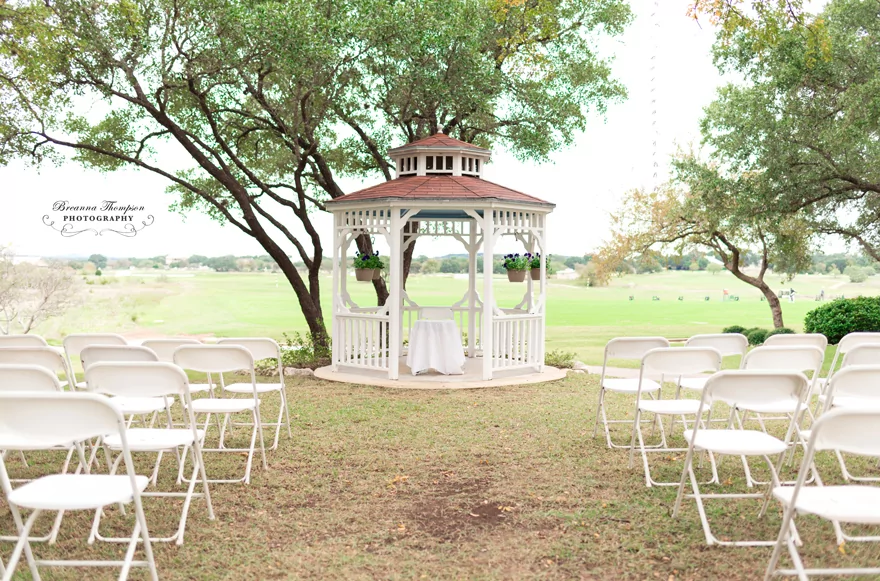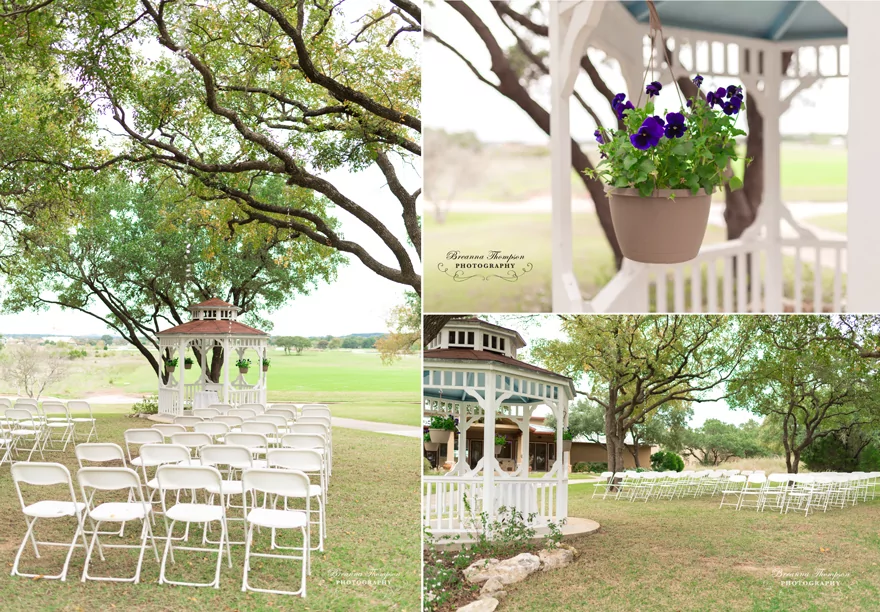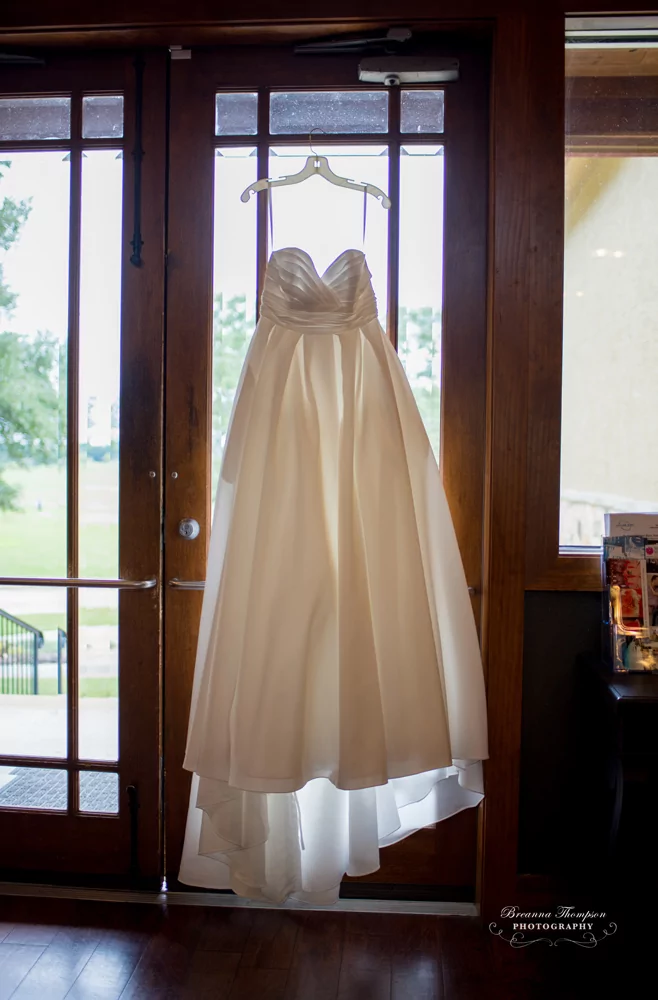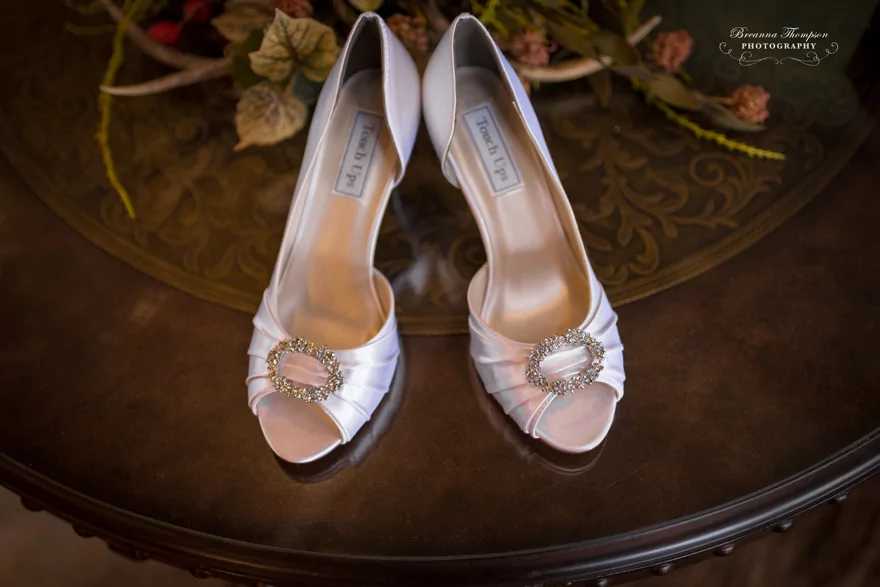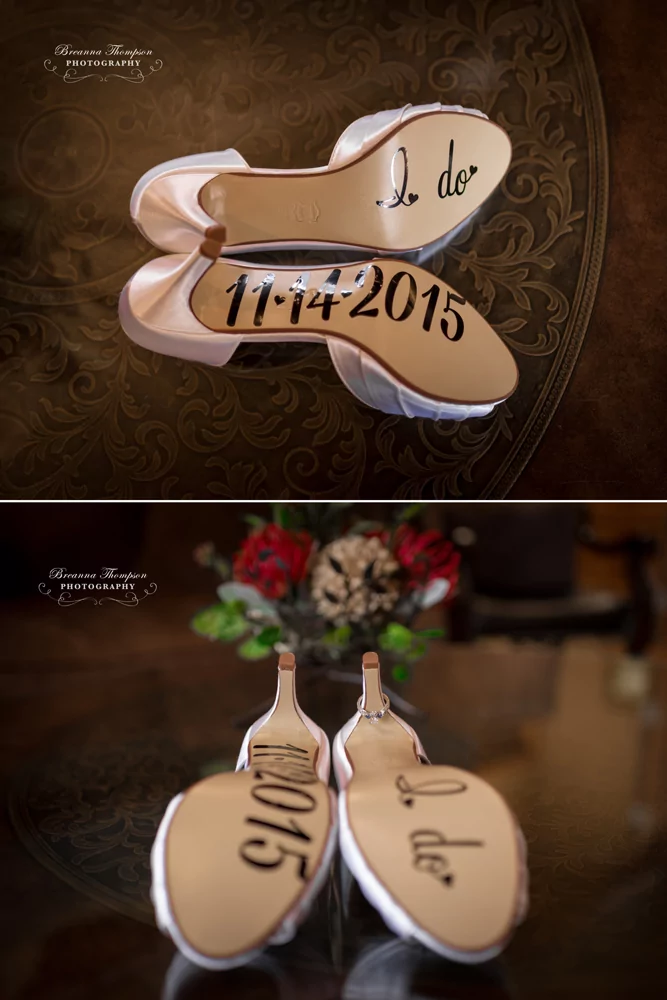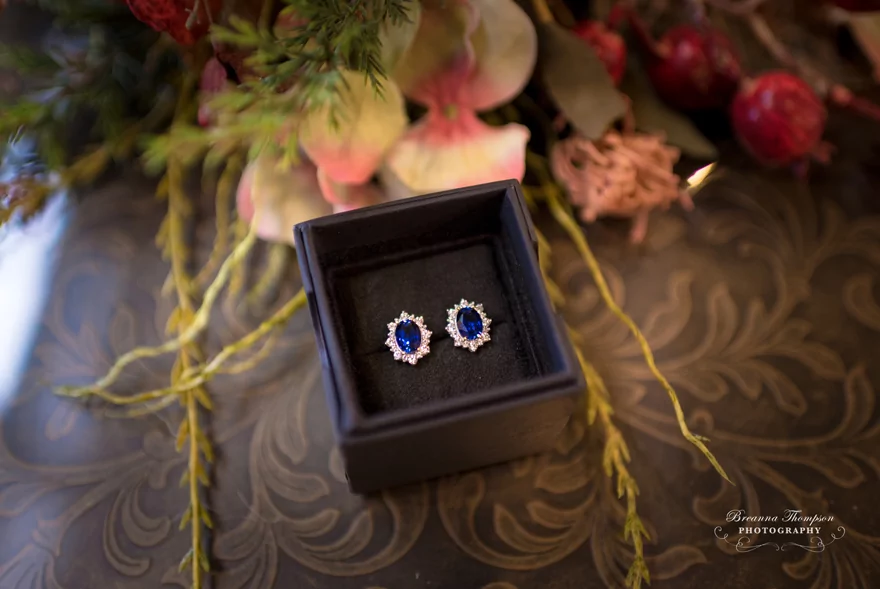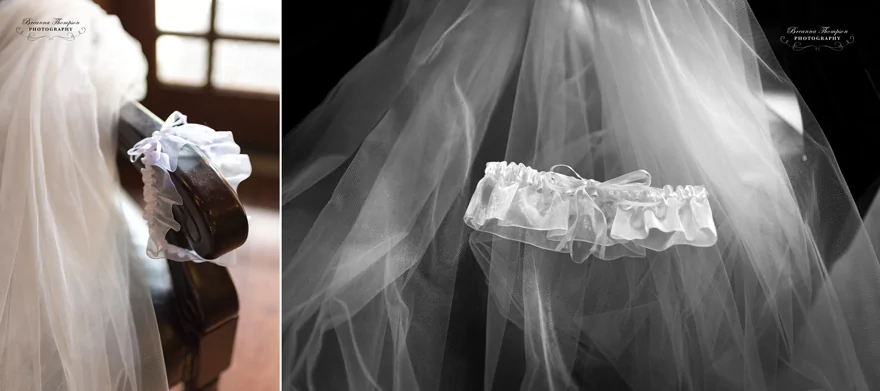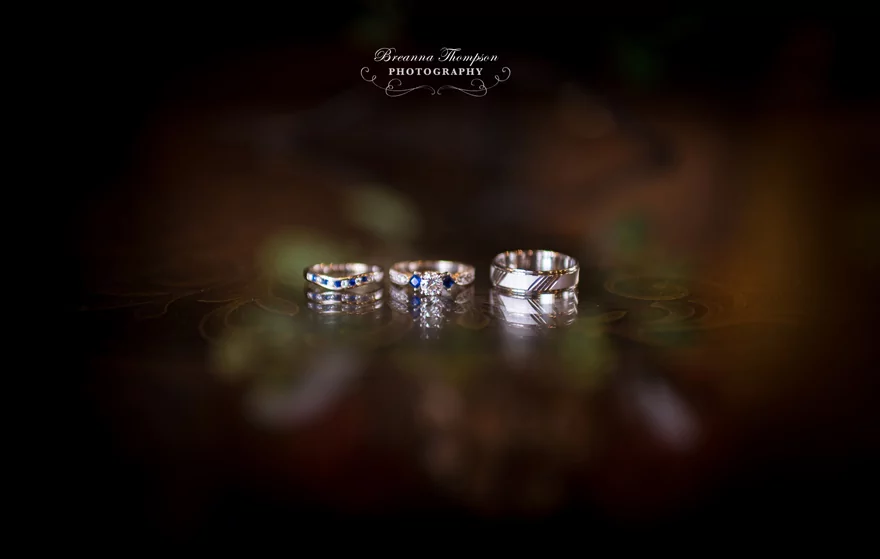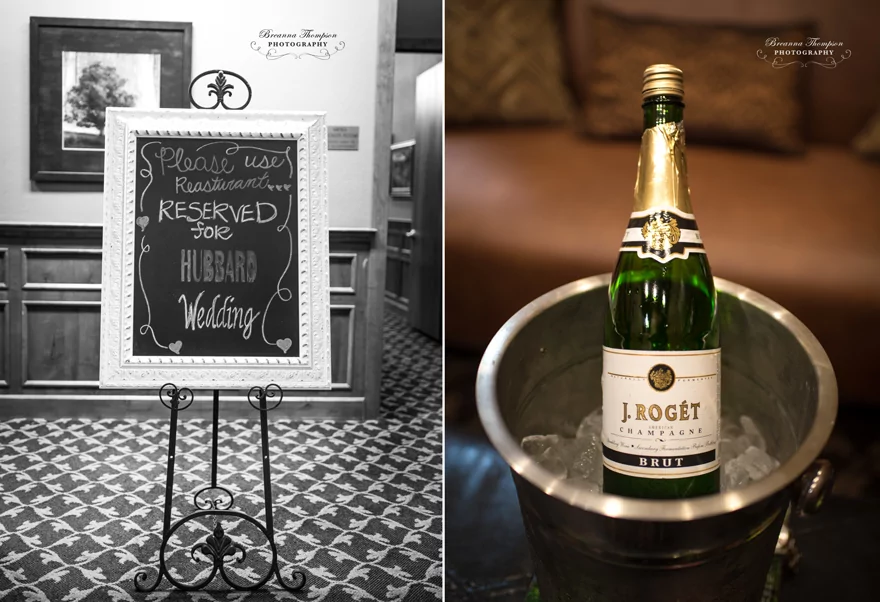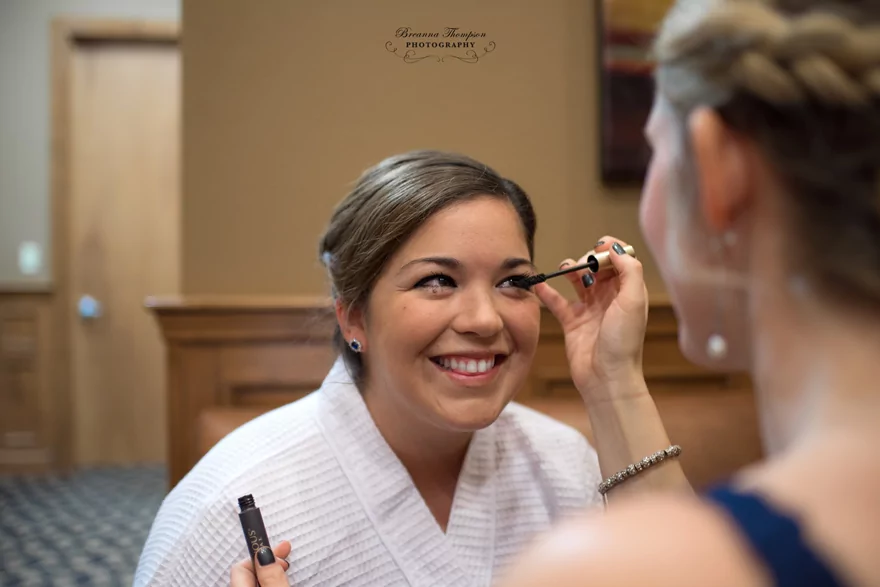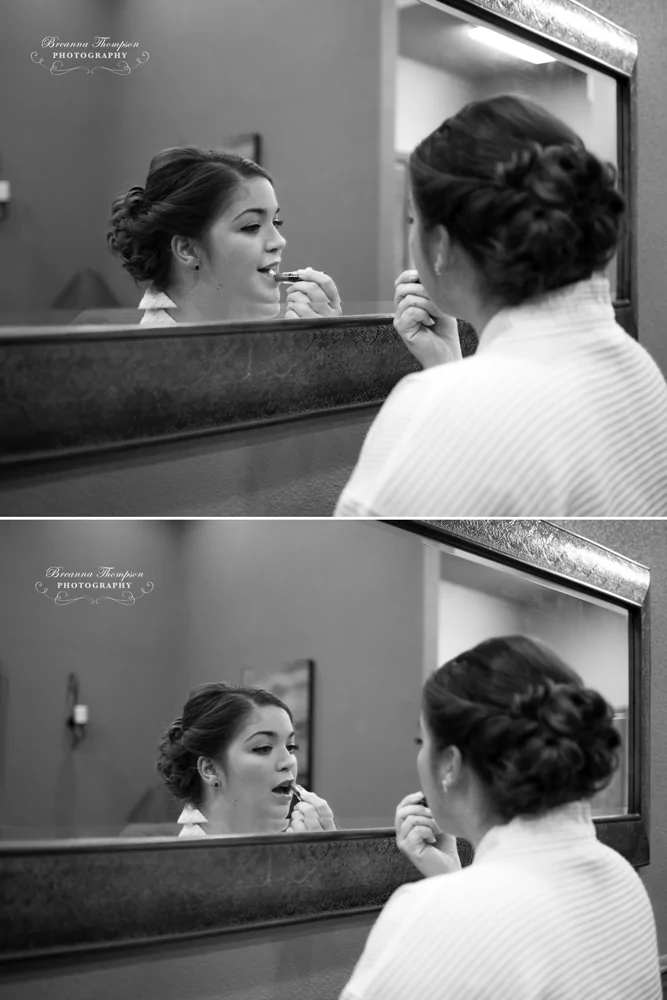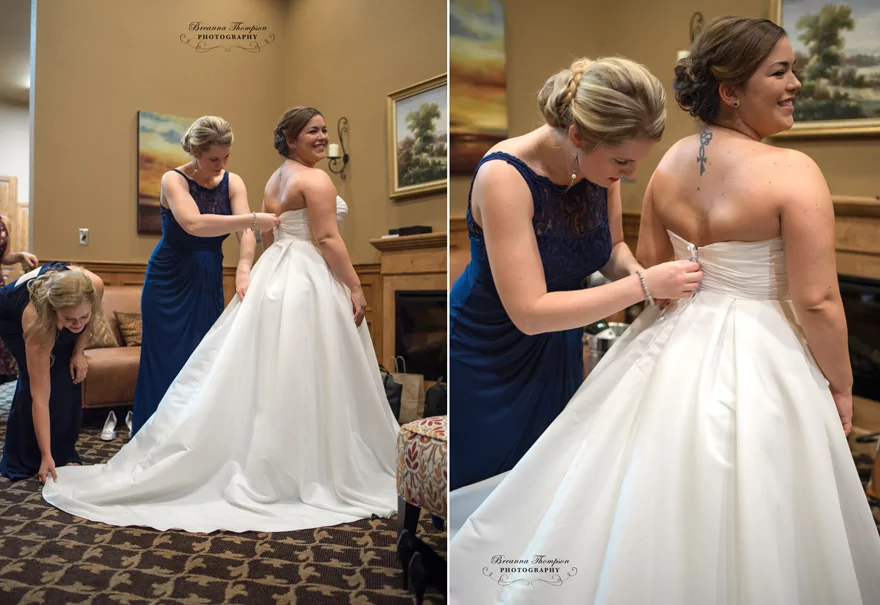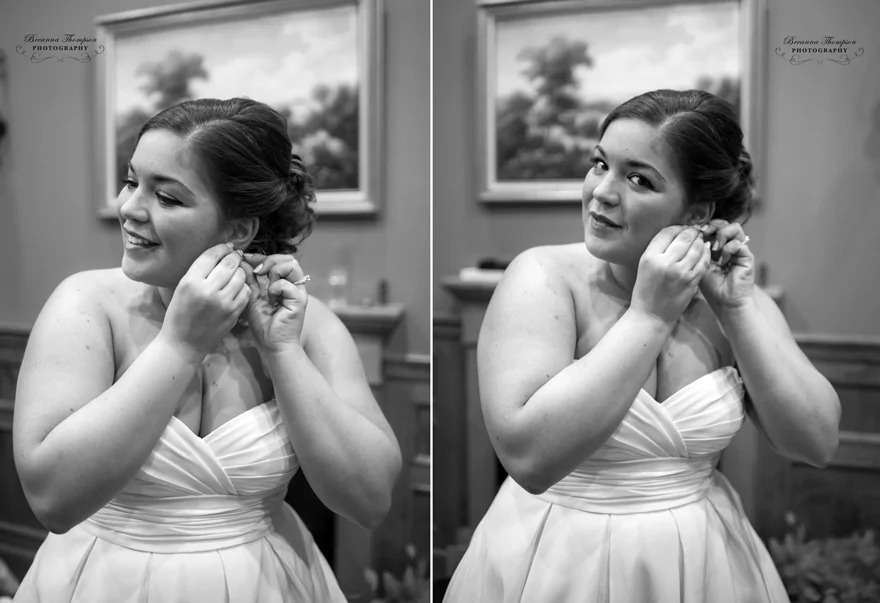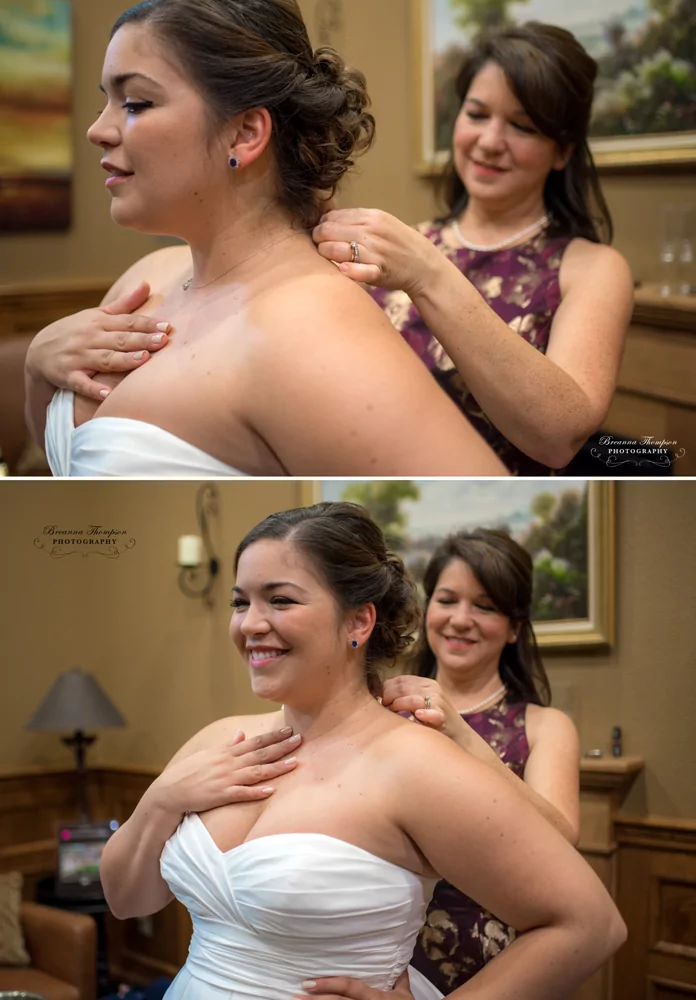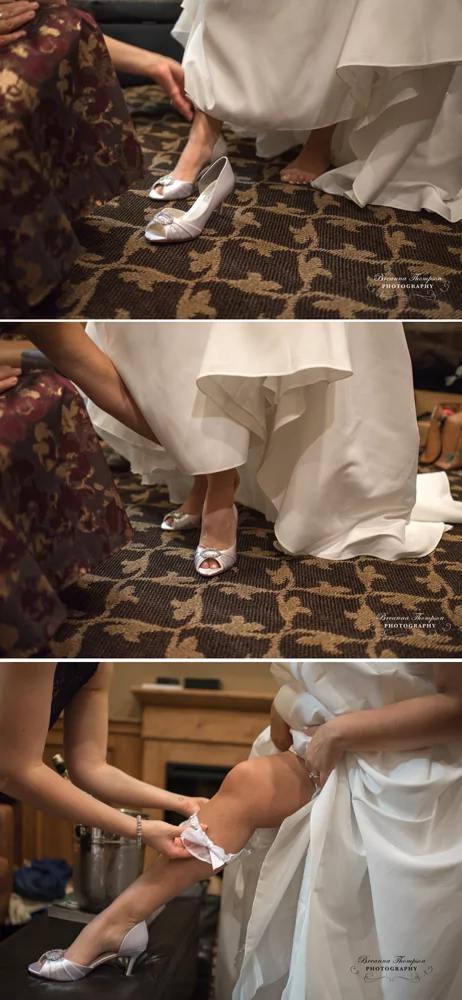 Dad's first look! So sweet! 🙂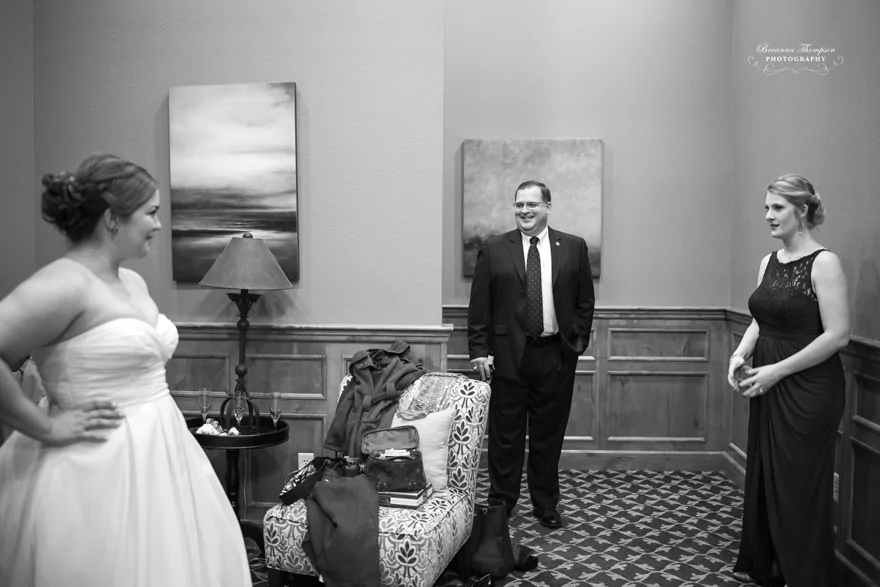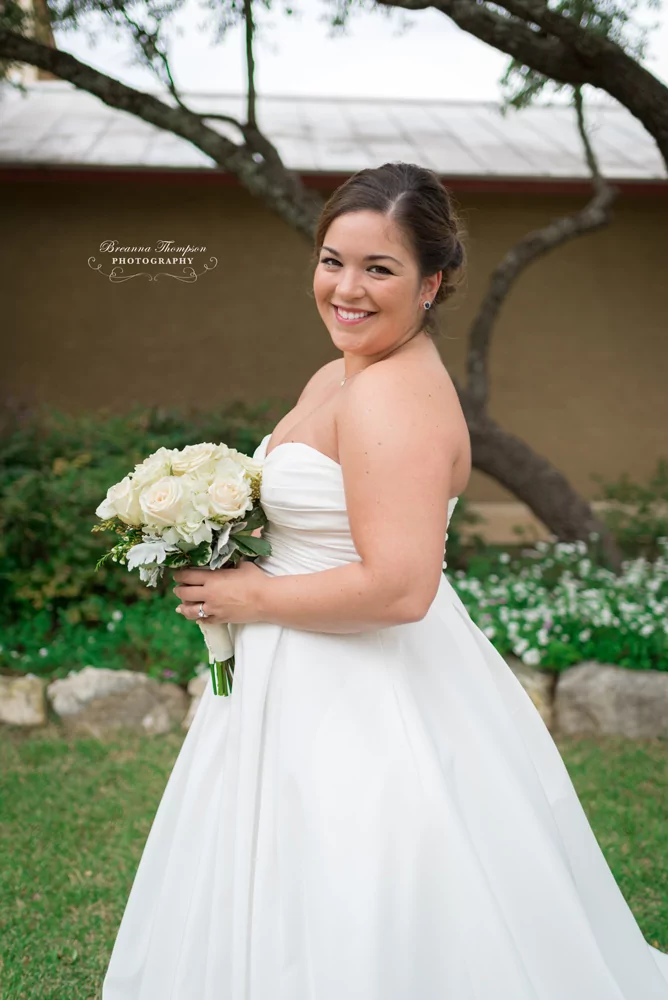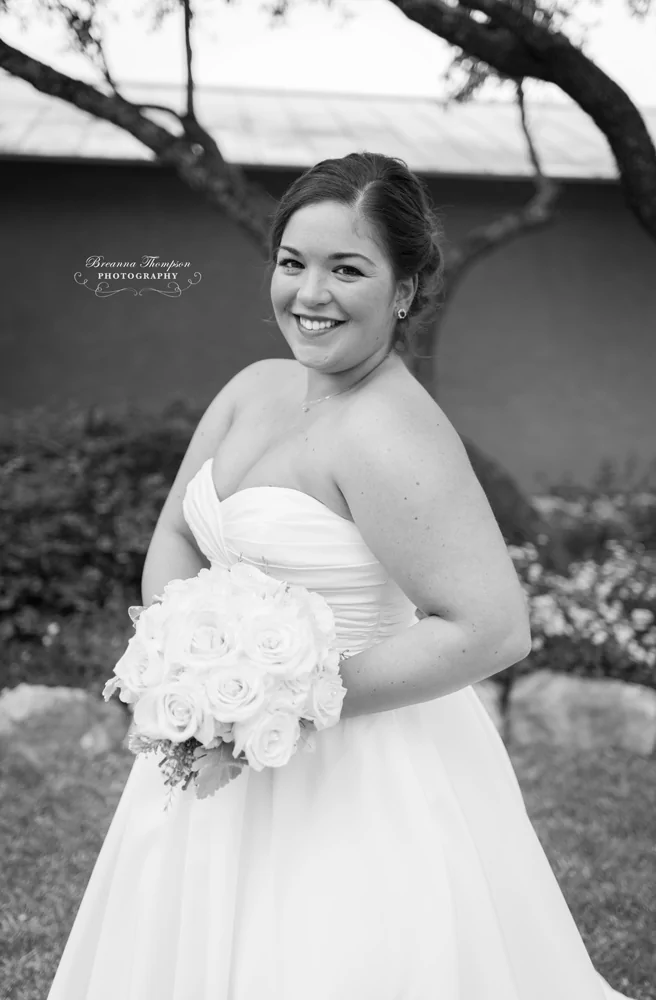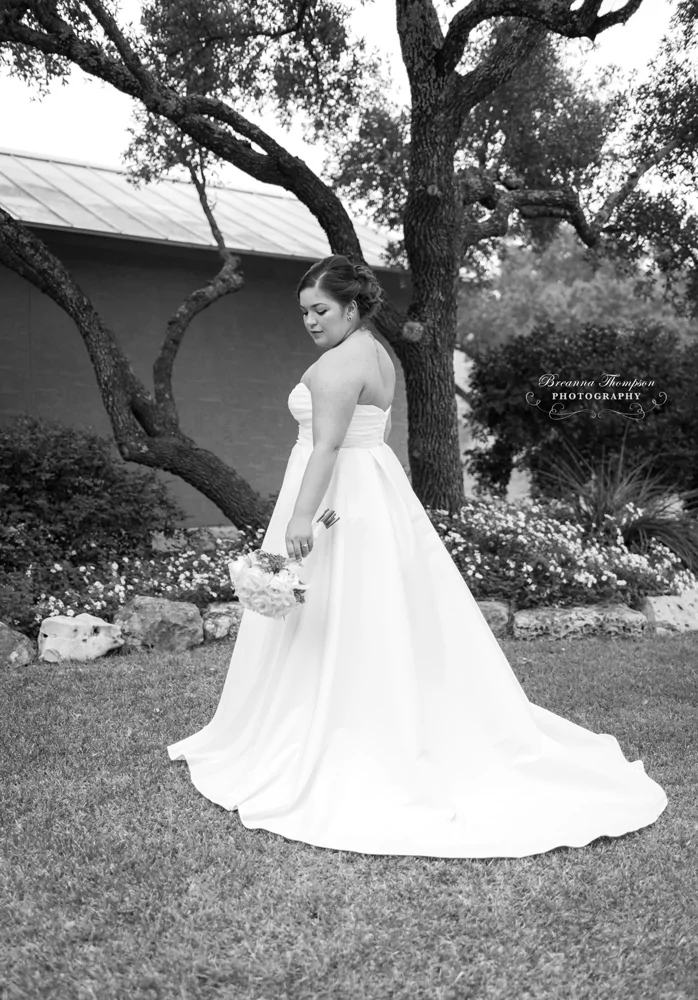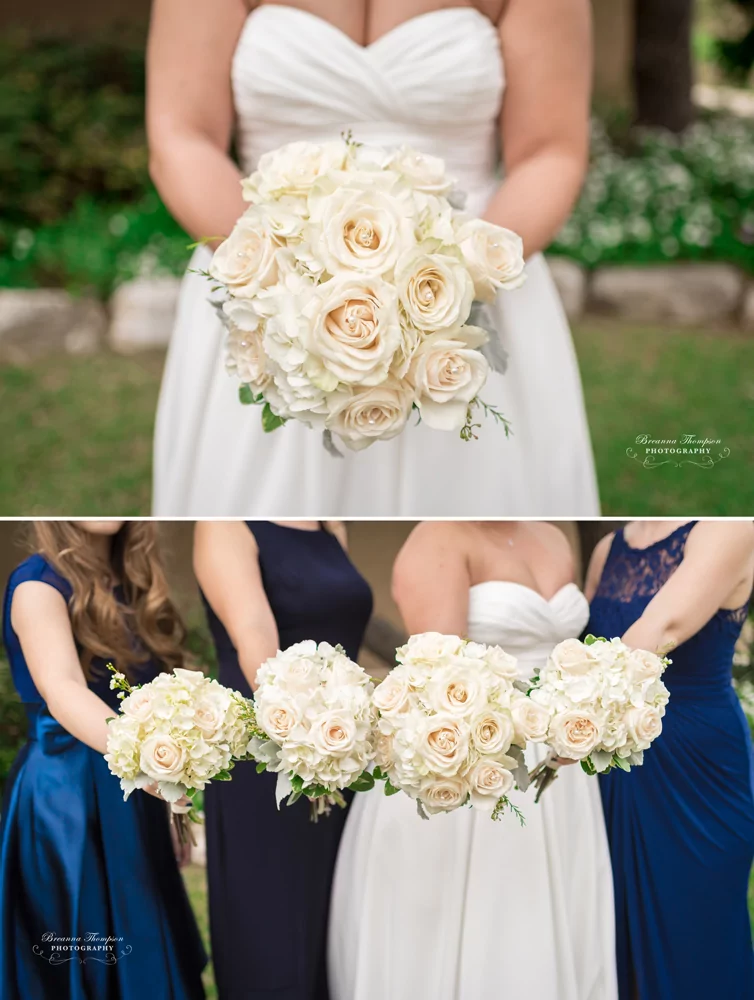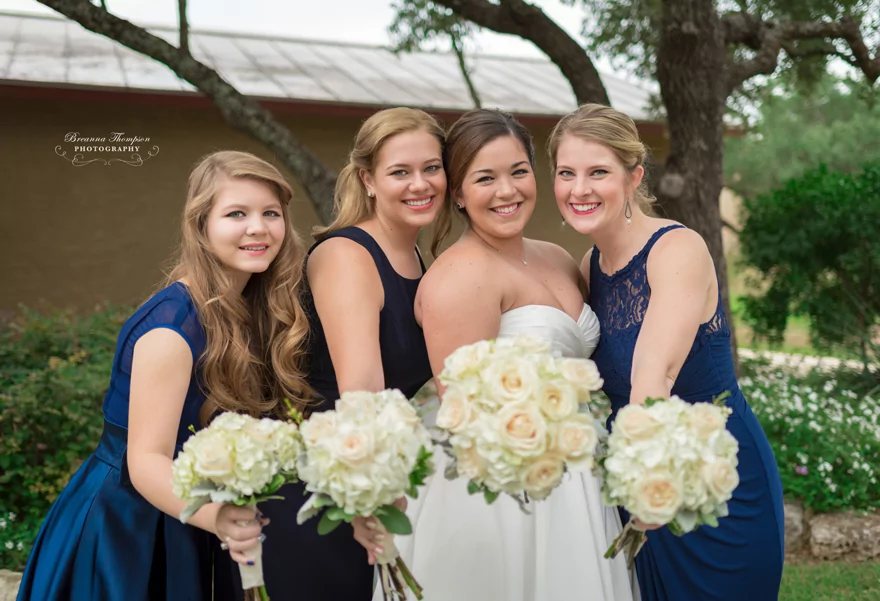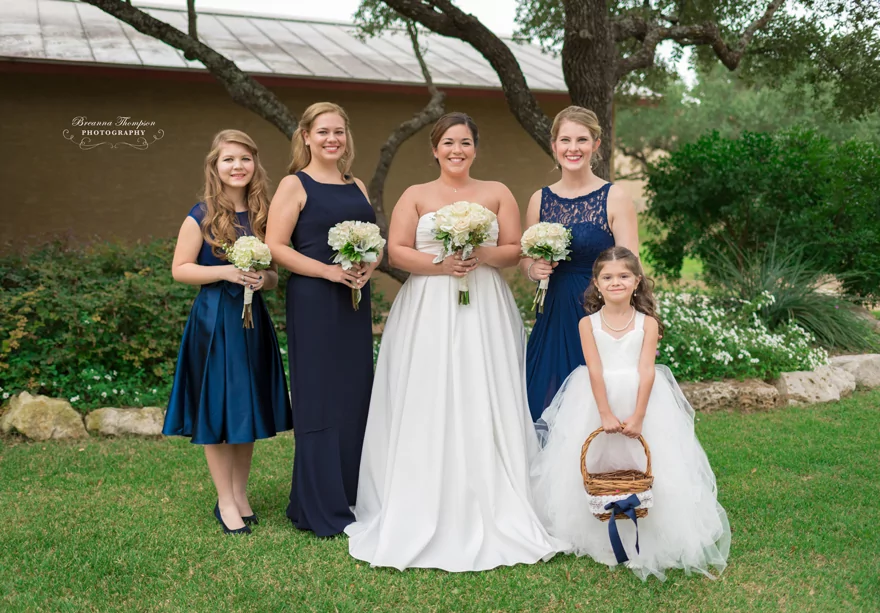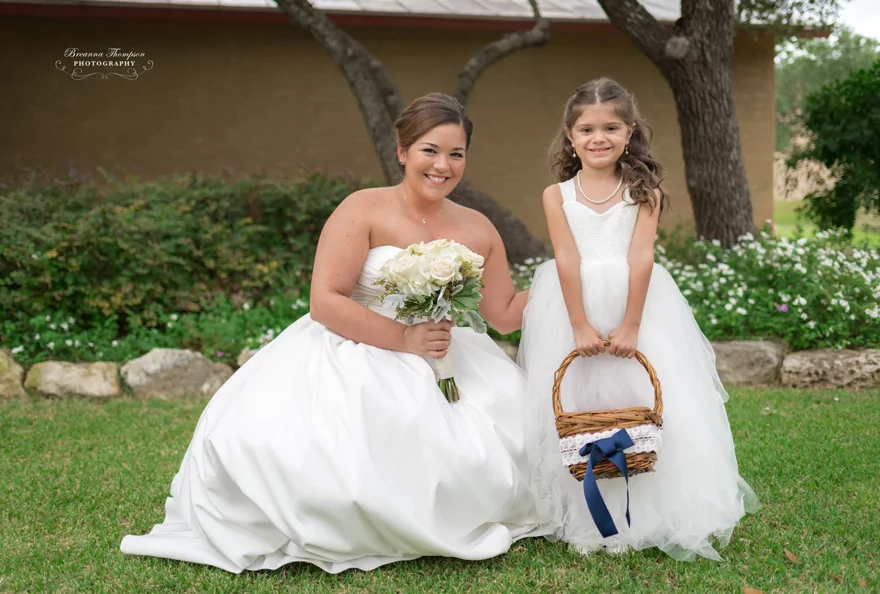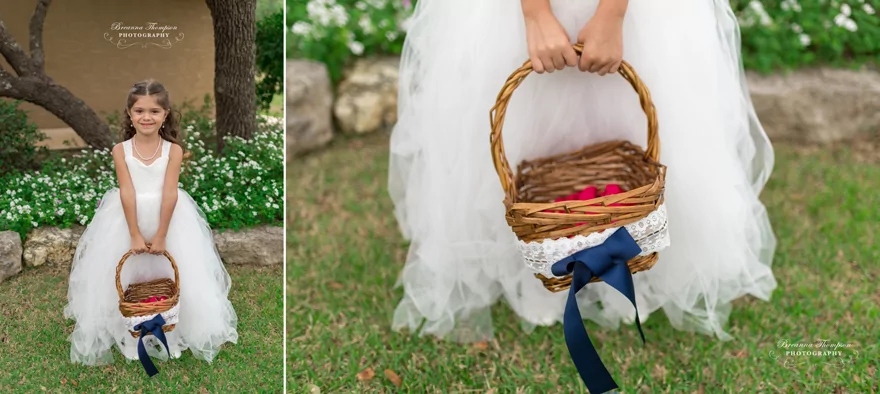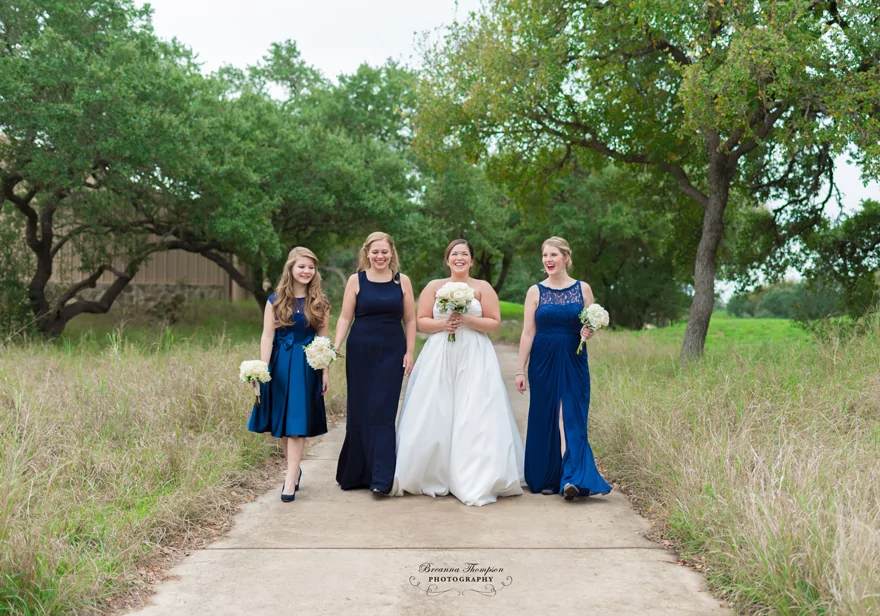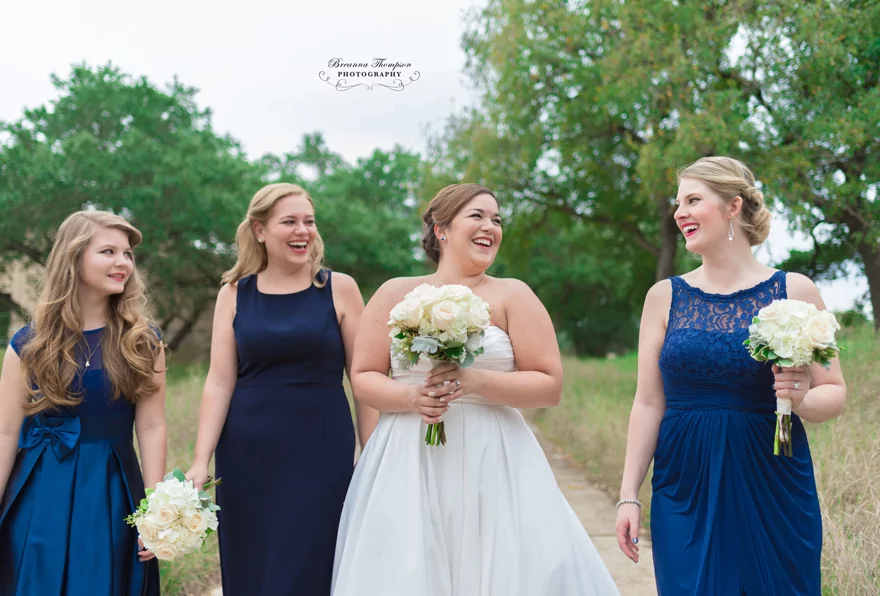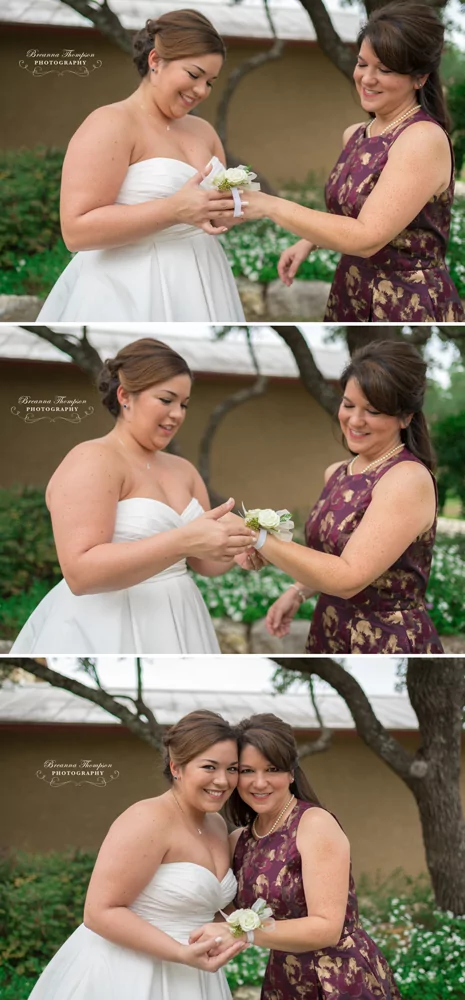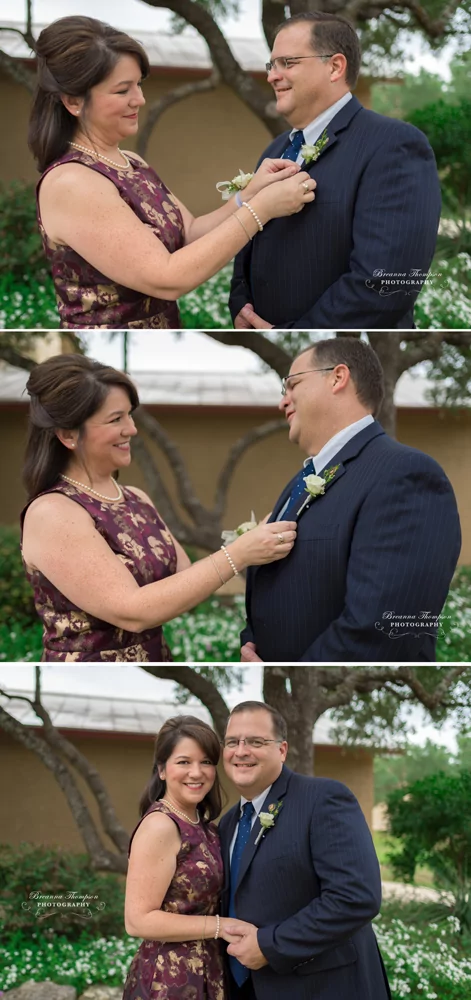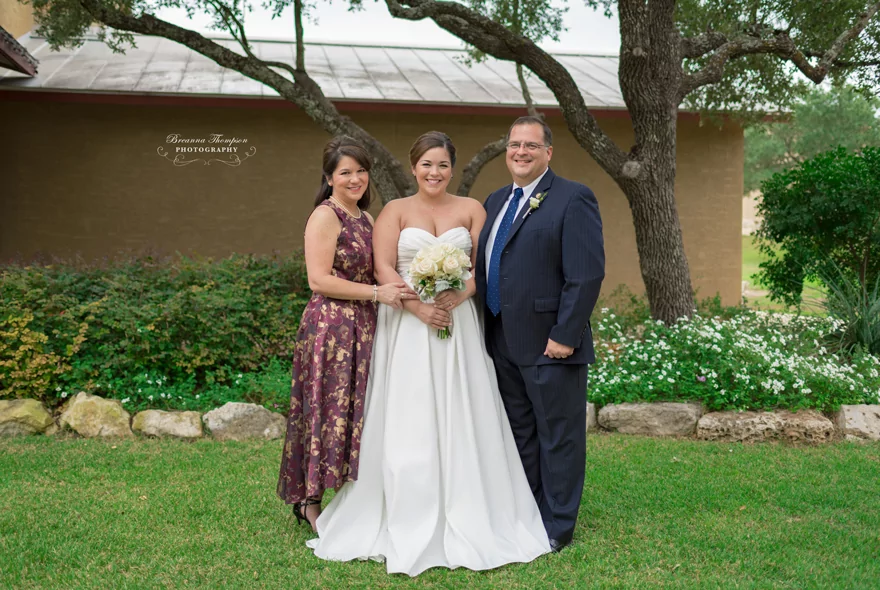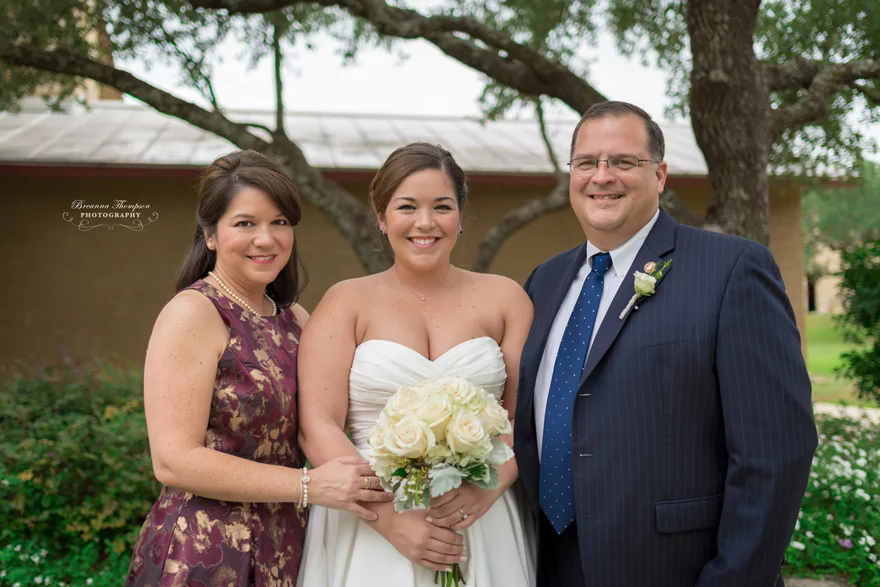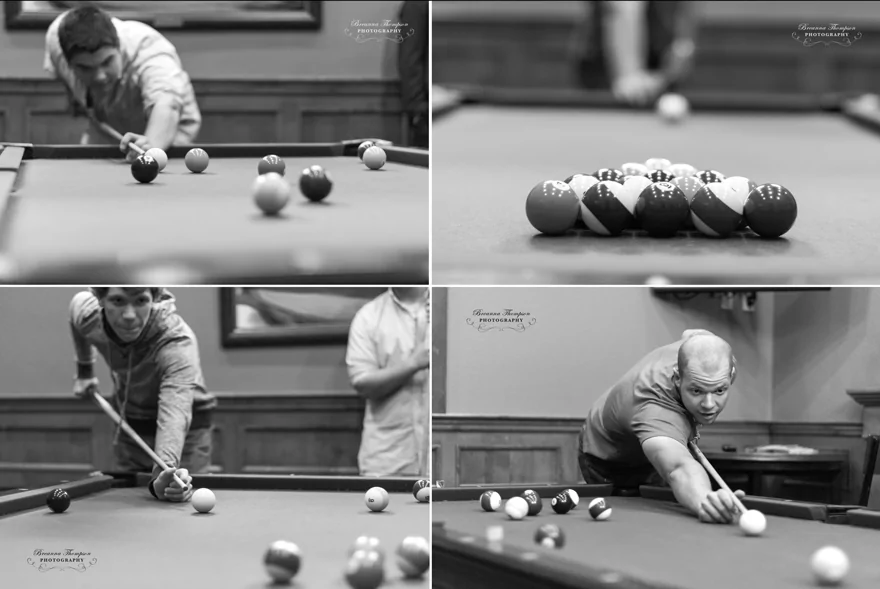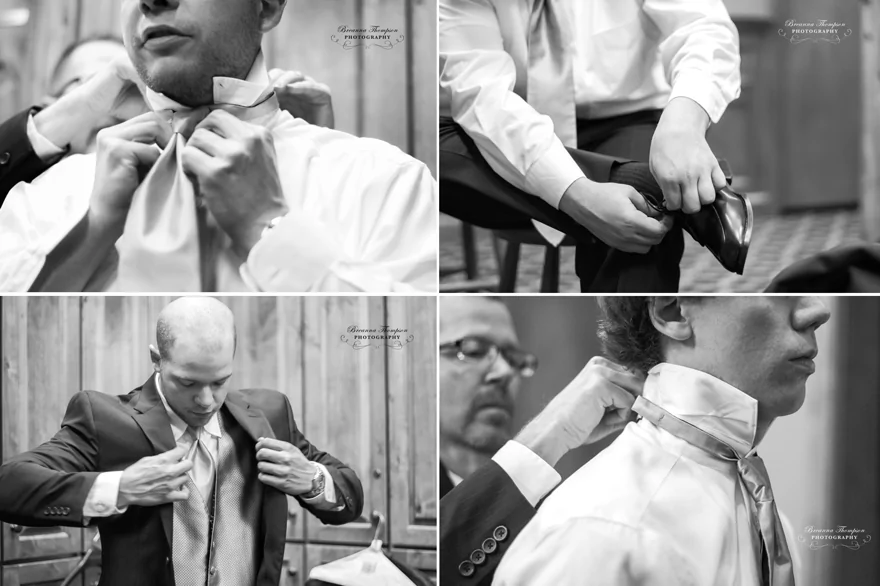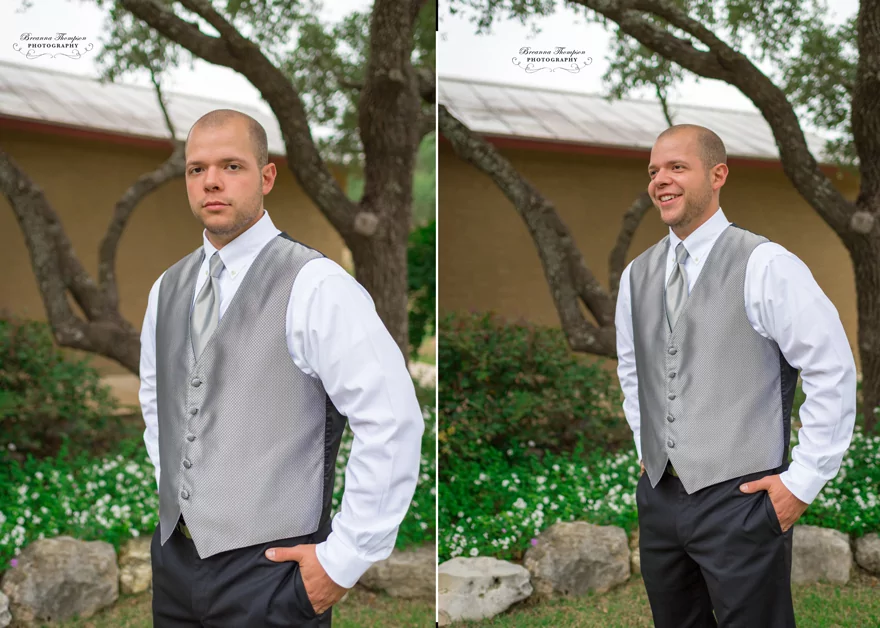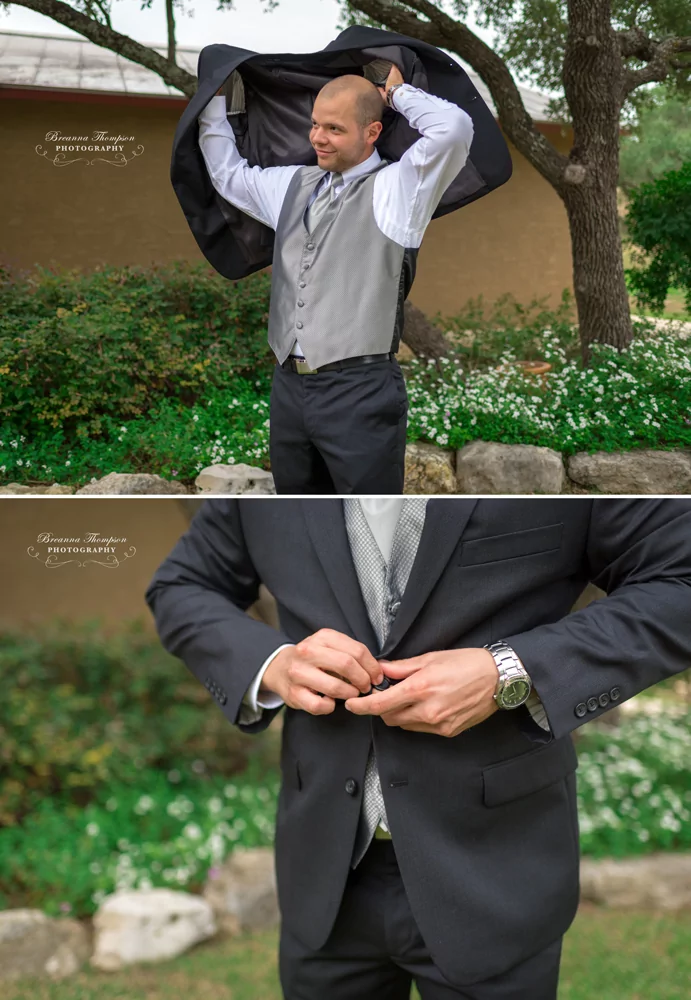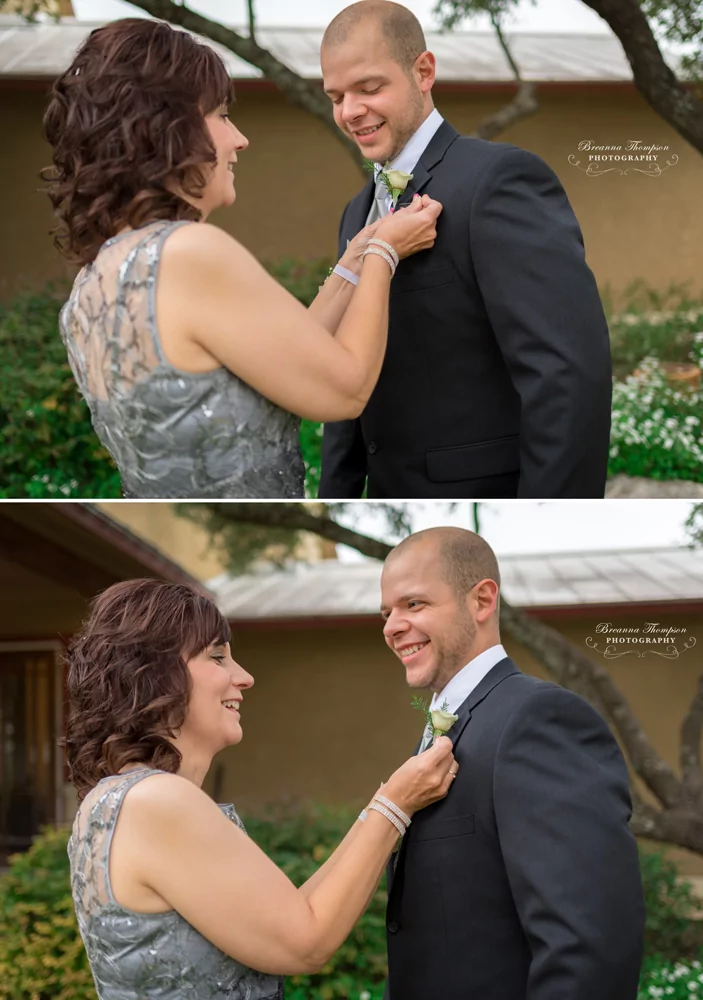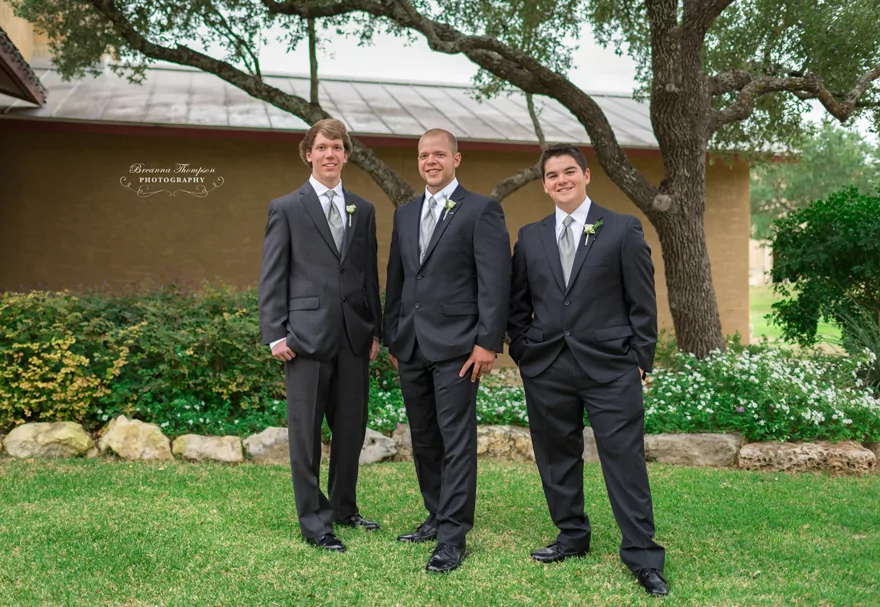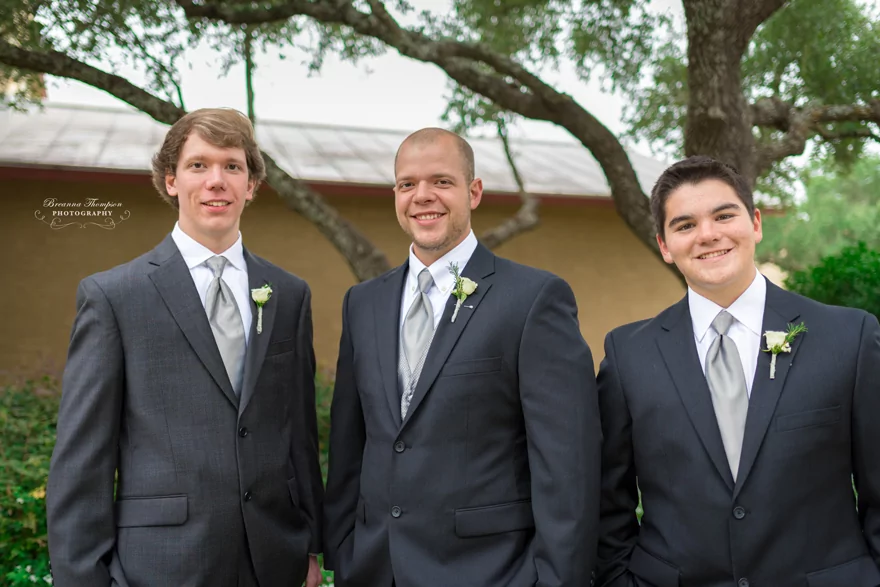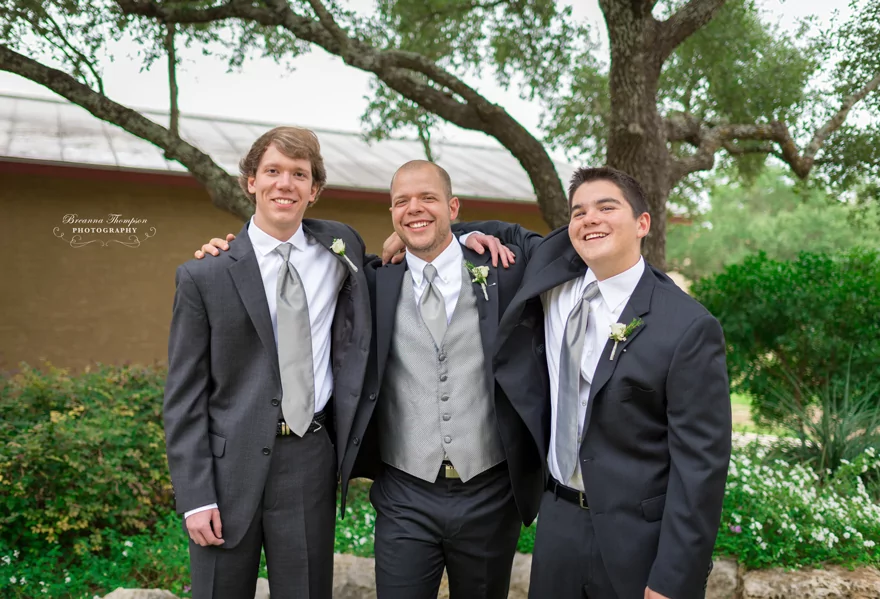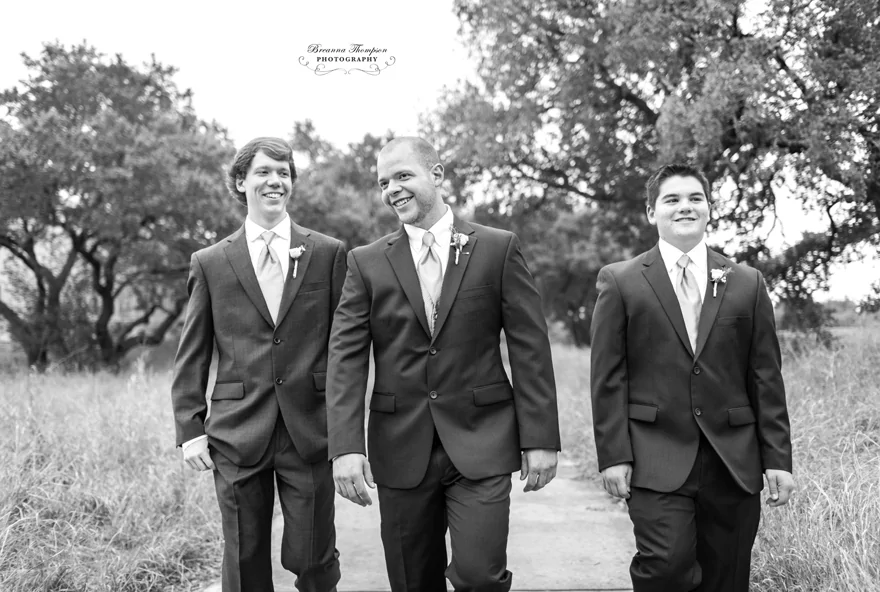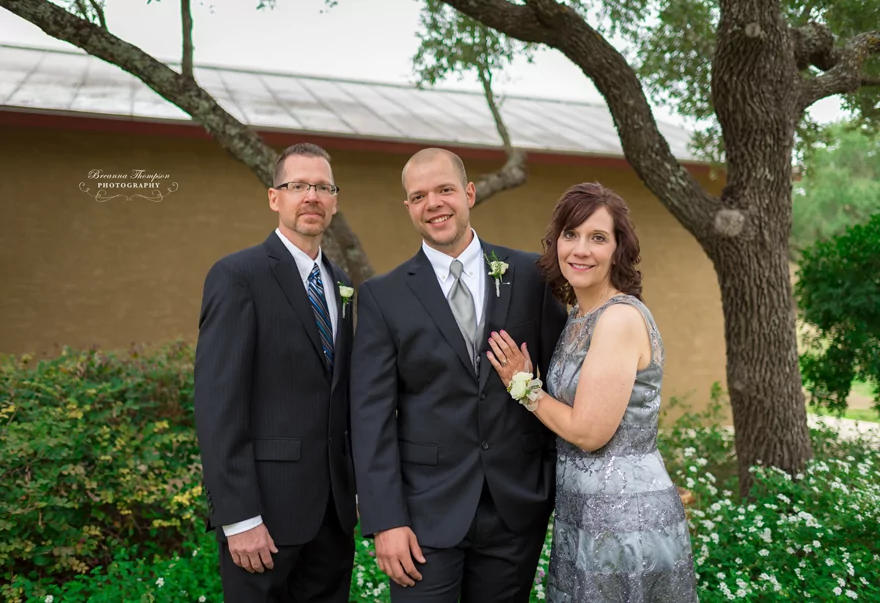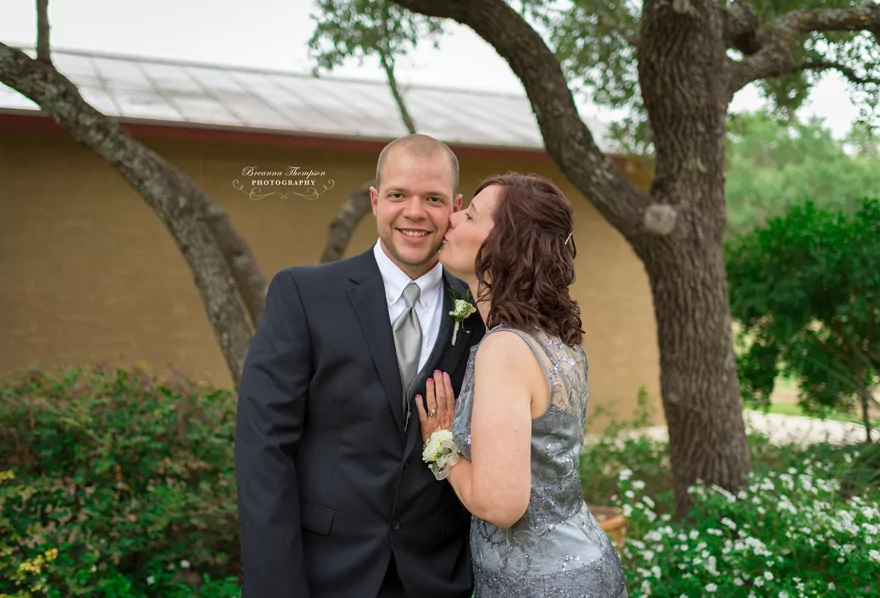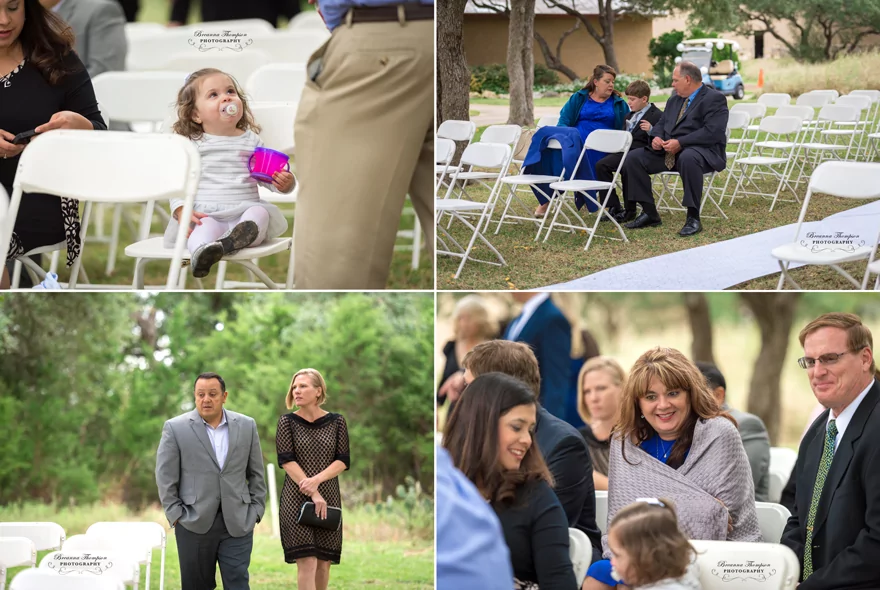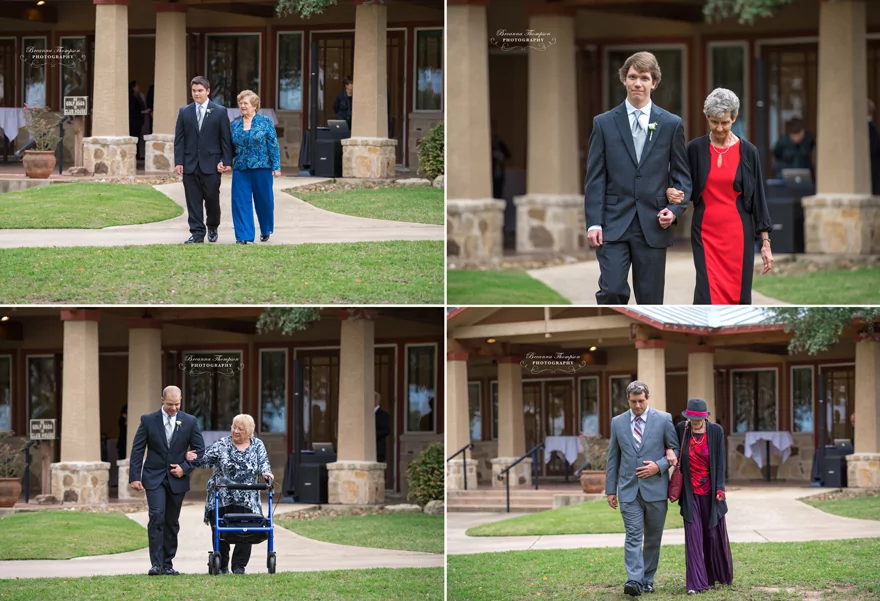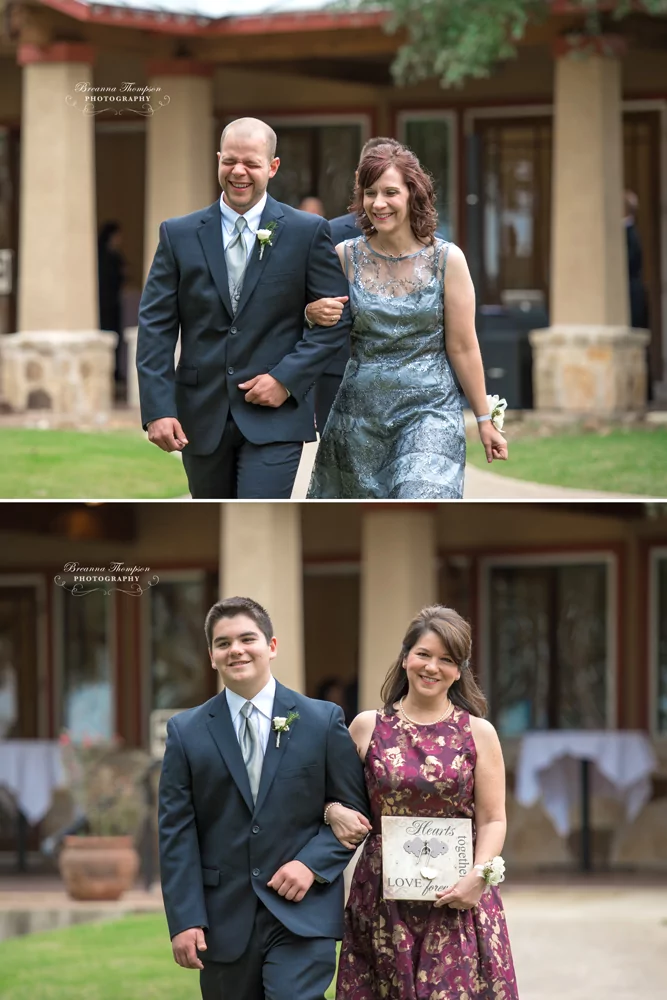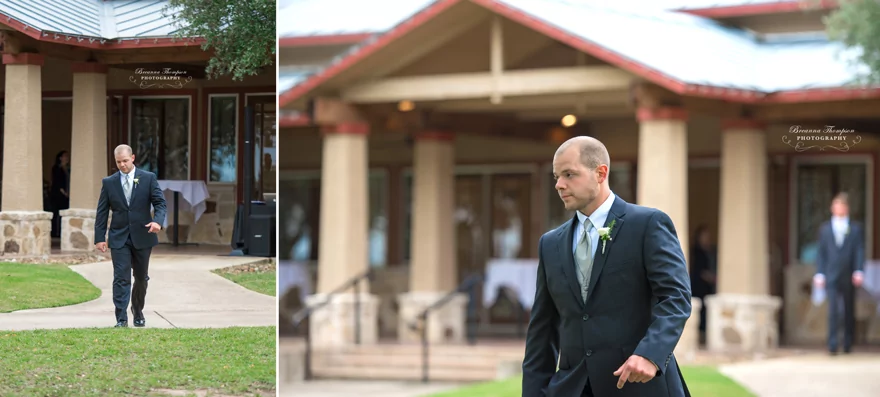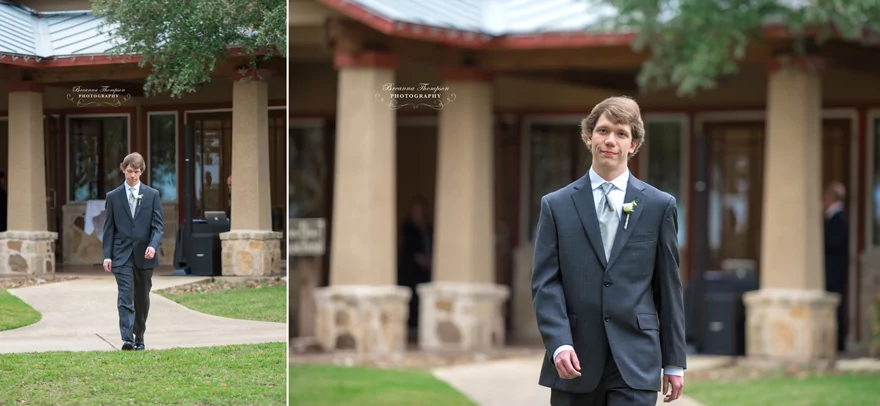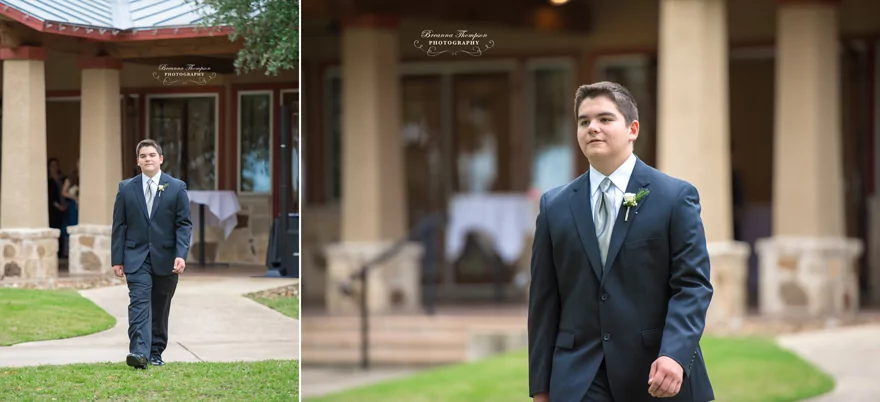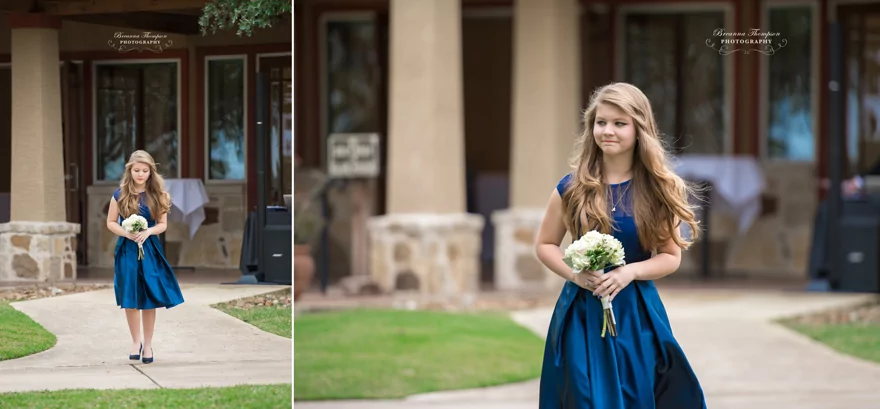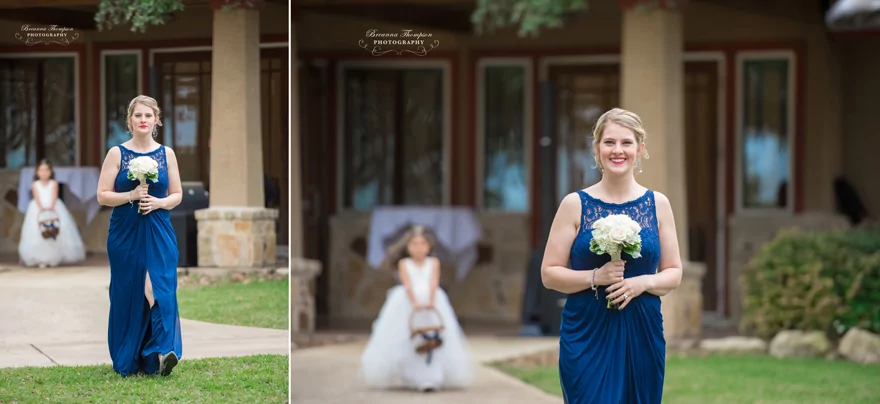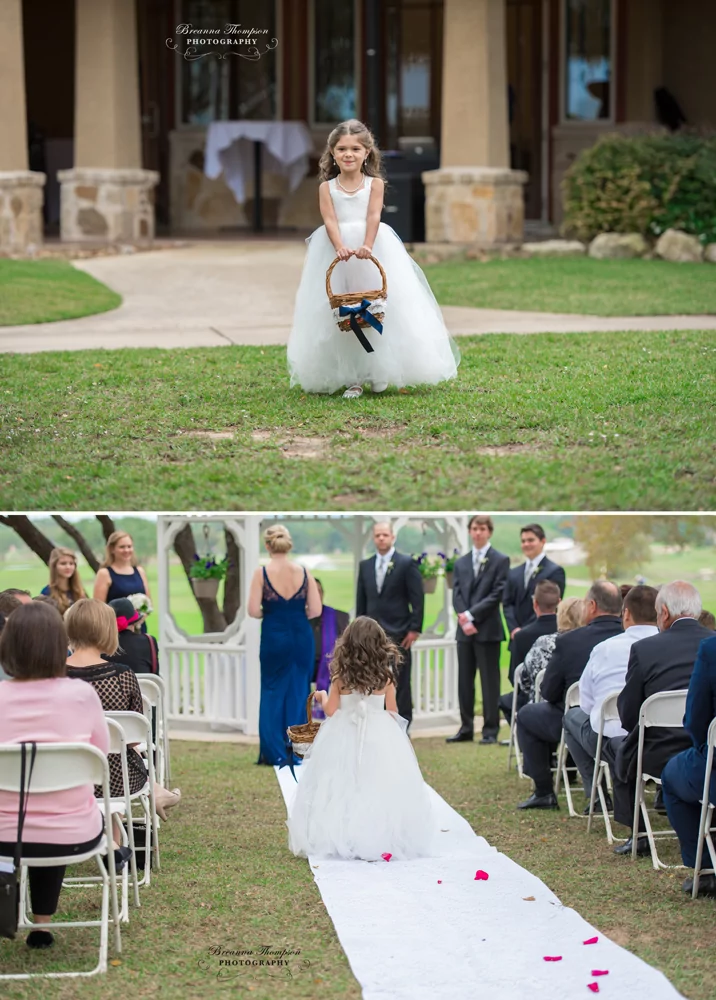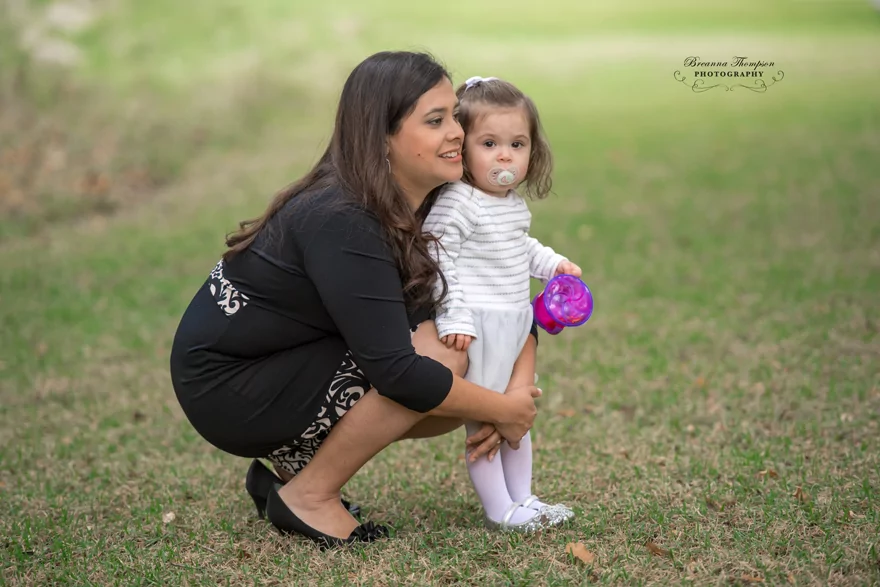 I love Kevin's face when he finally sees Meredith!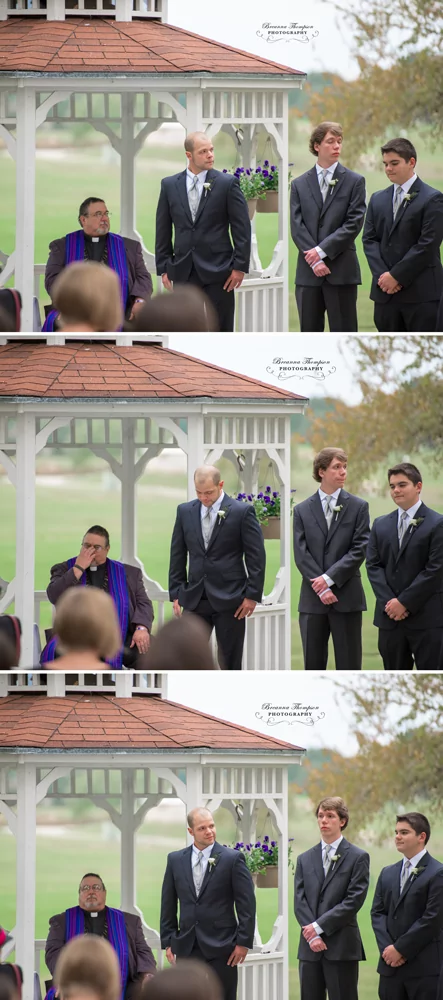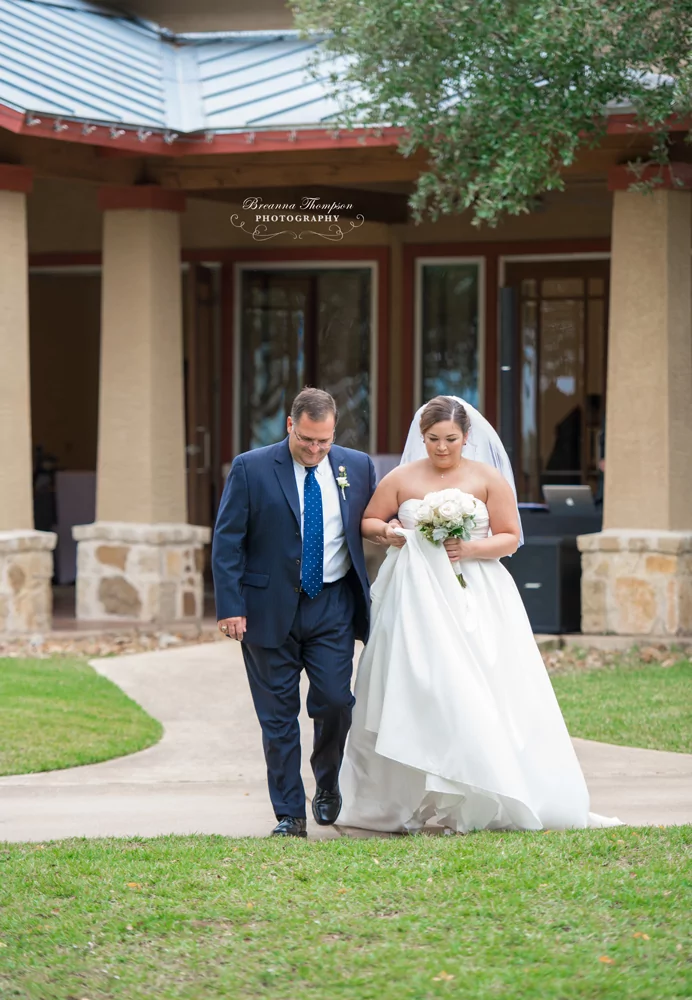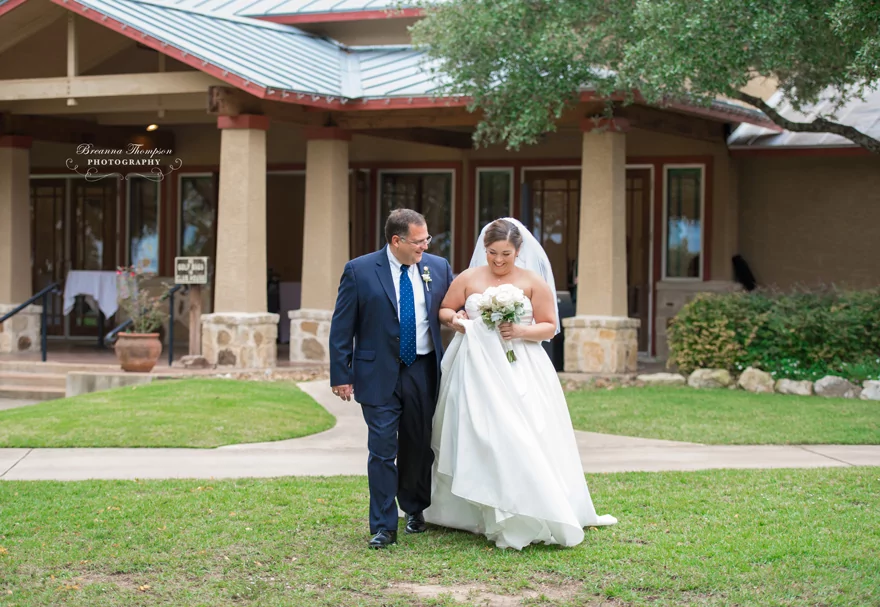 And when Meredith finally sees Kevin 🙂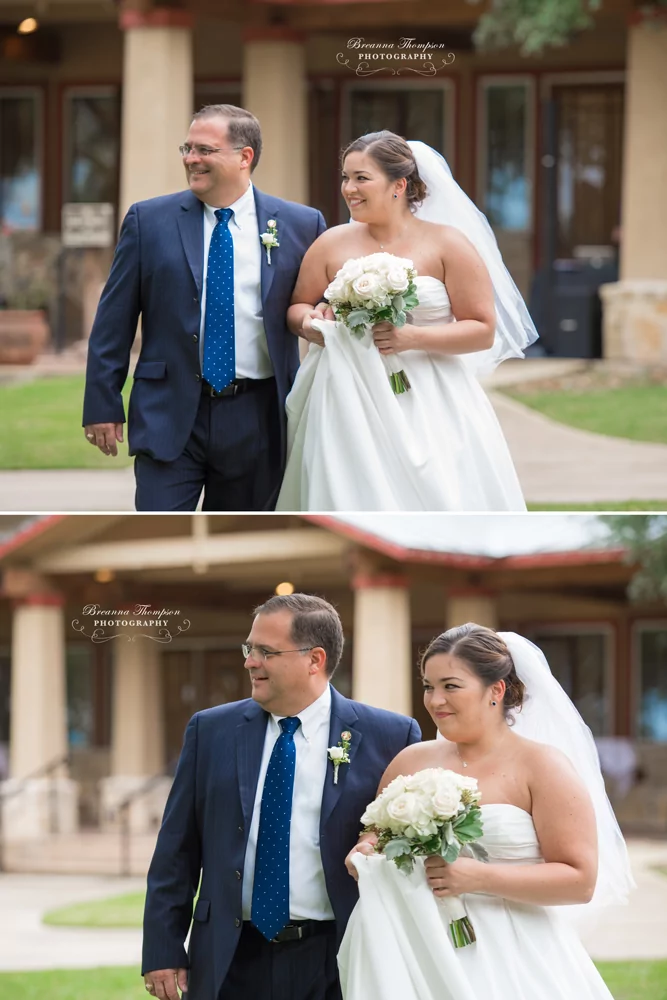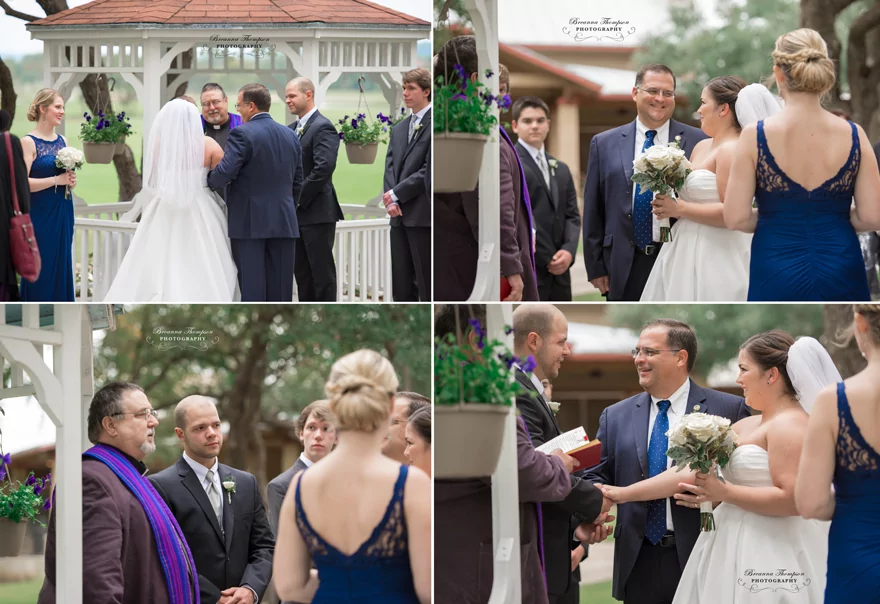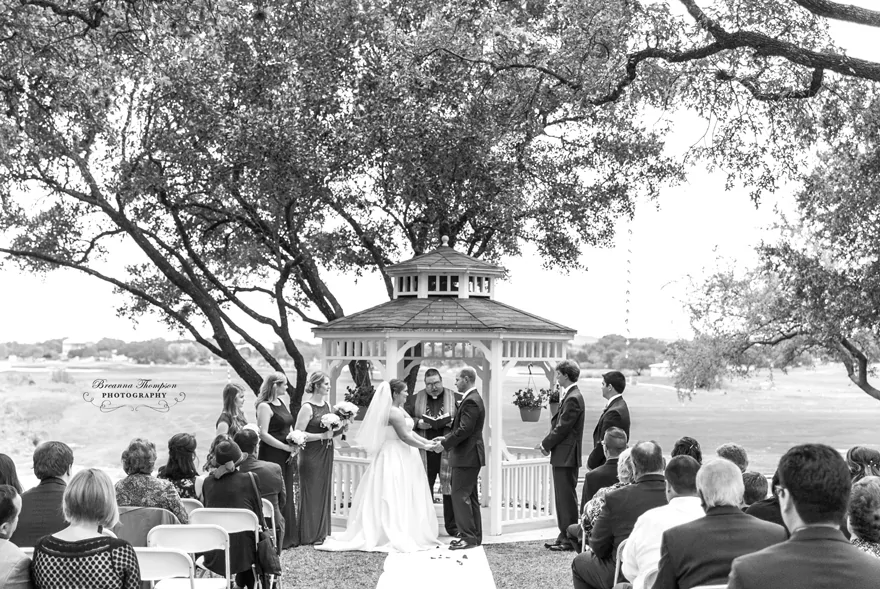 These two are so obviously in love! Adorable!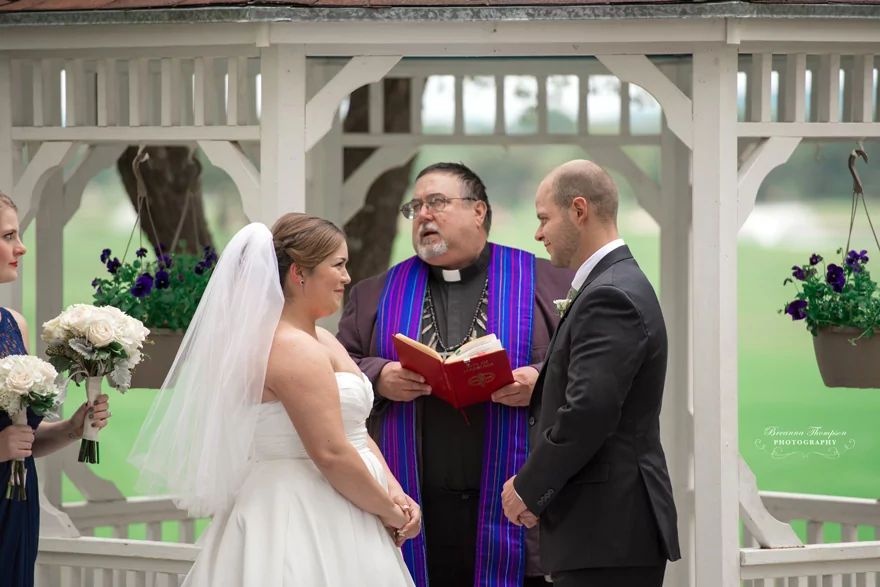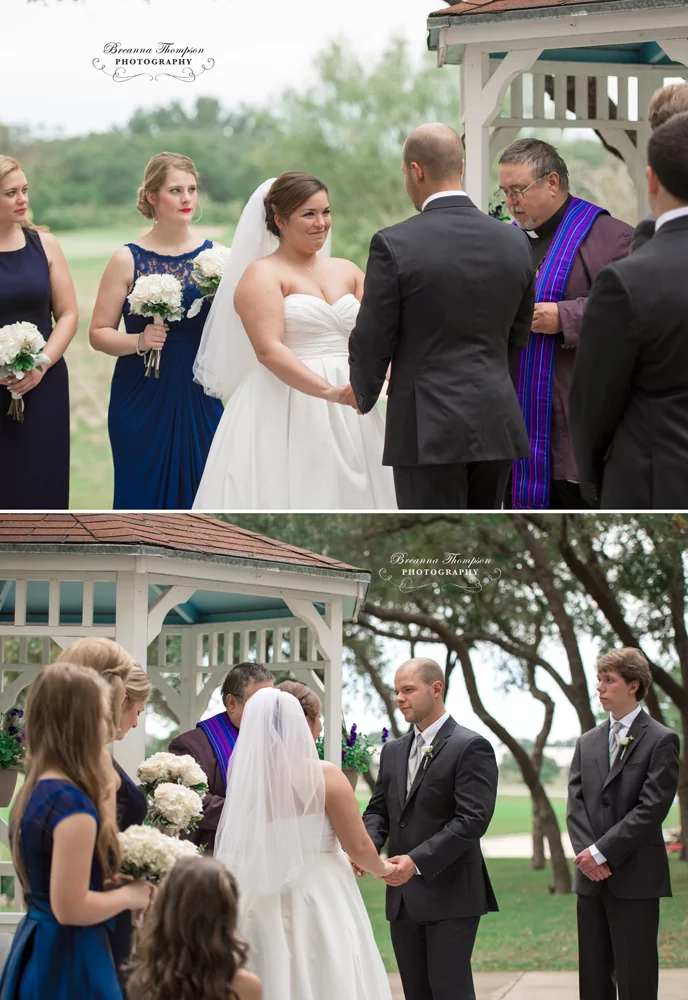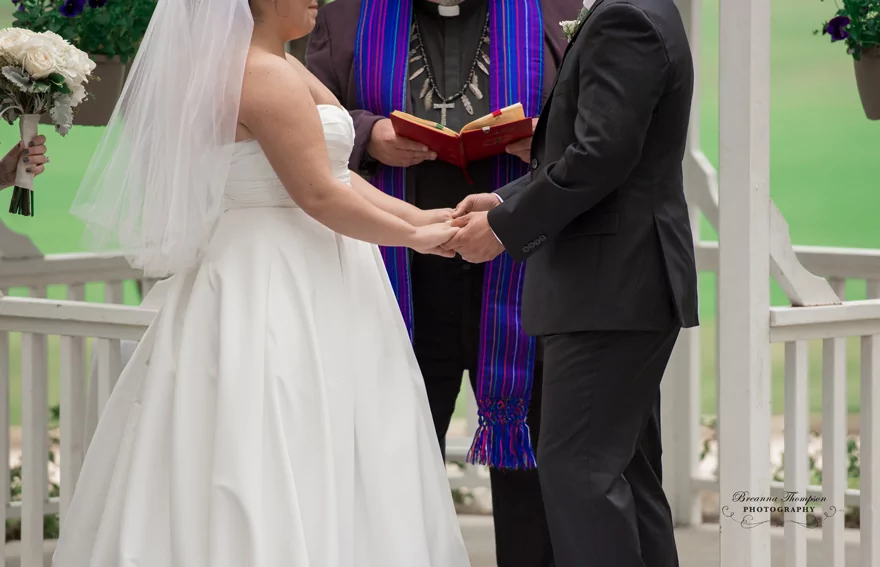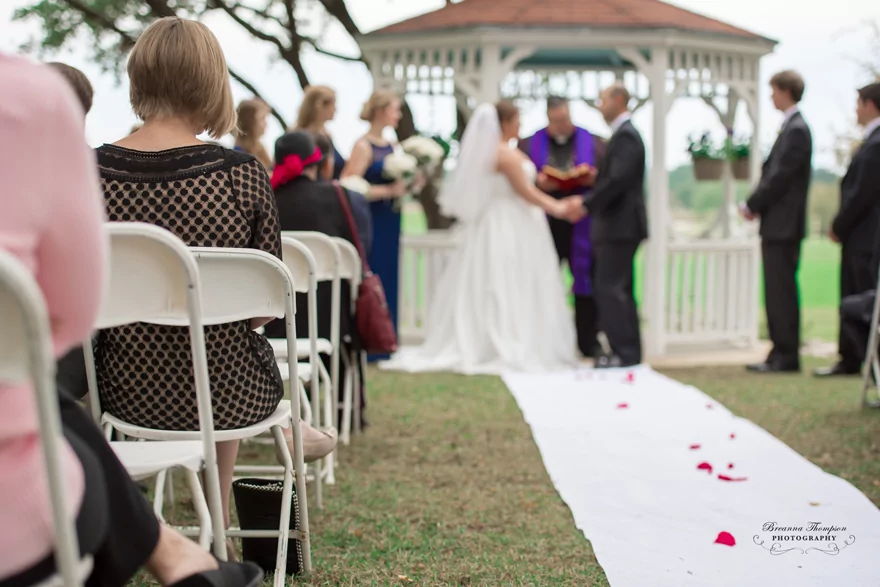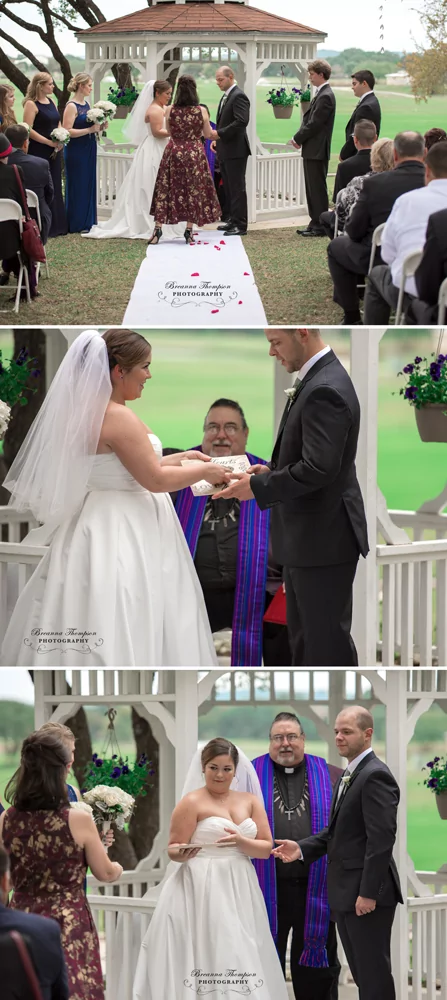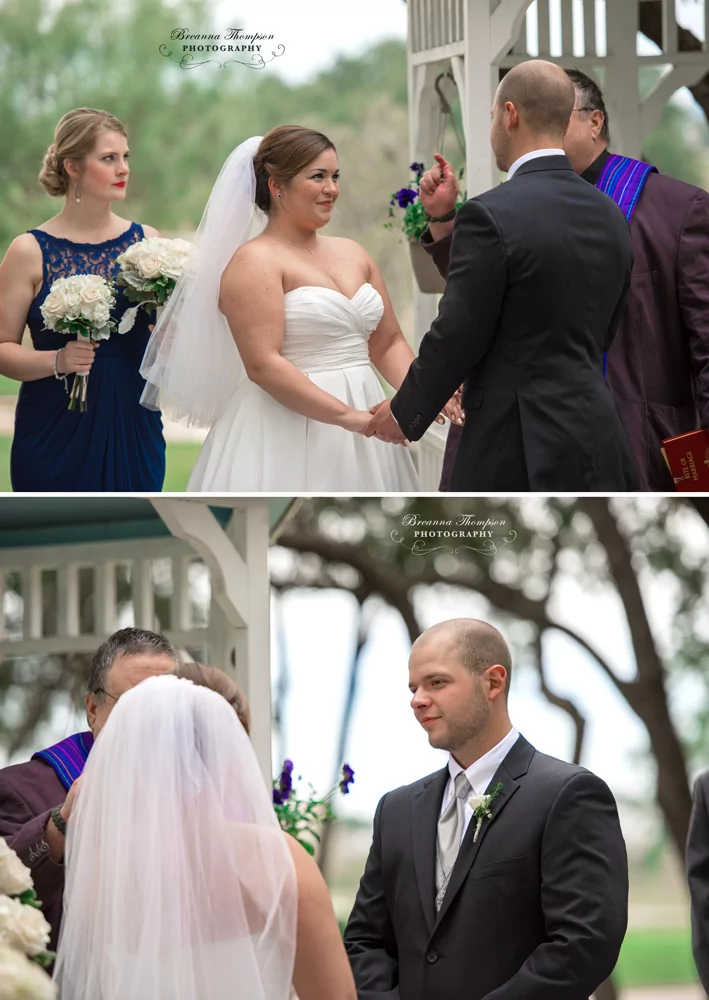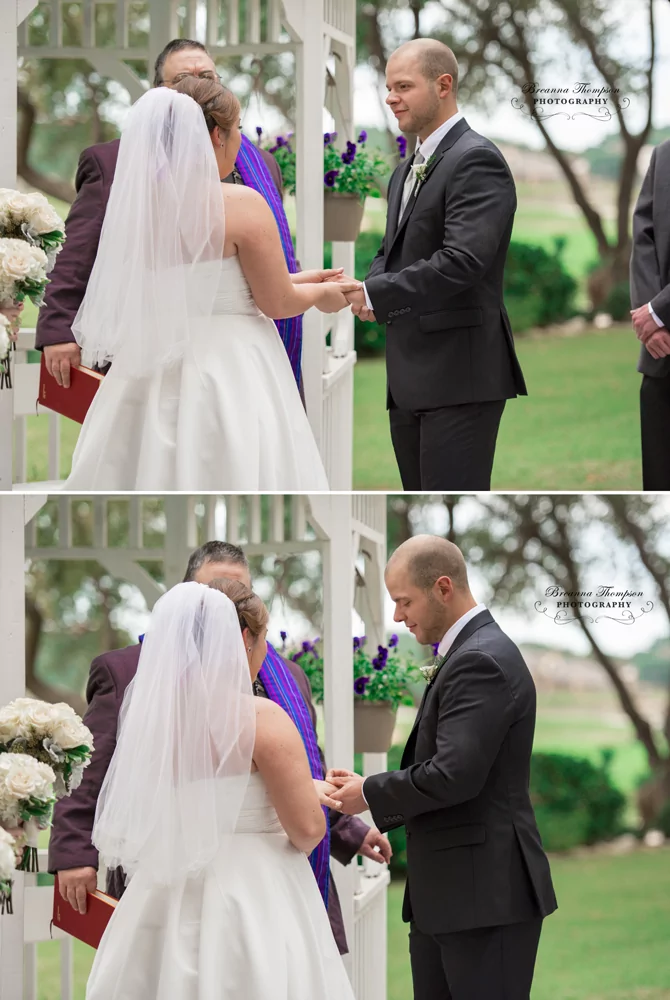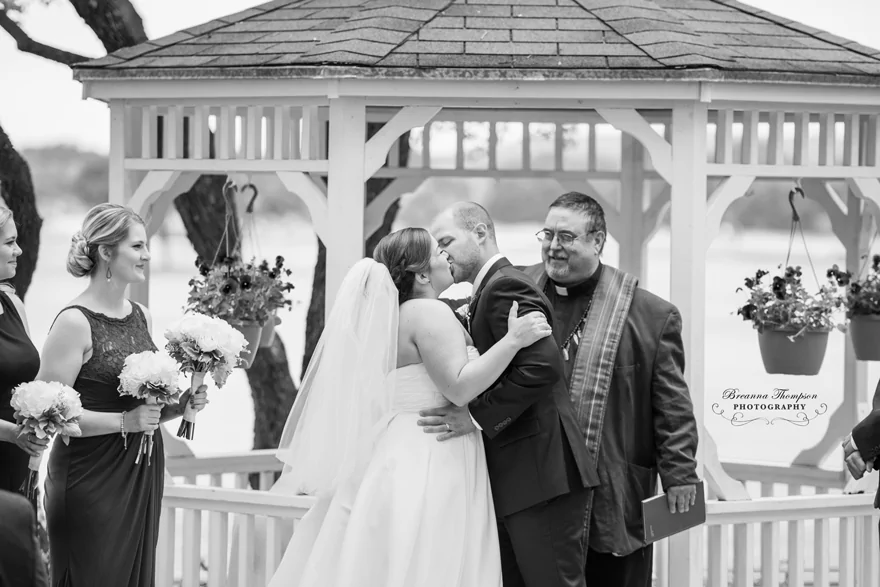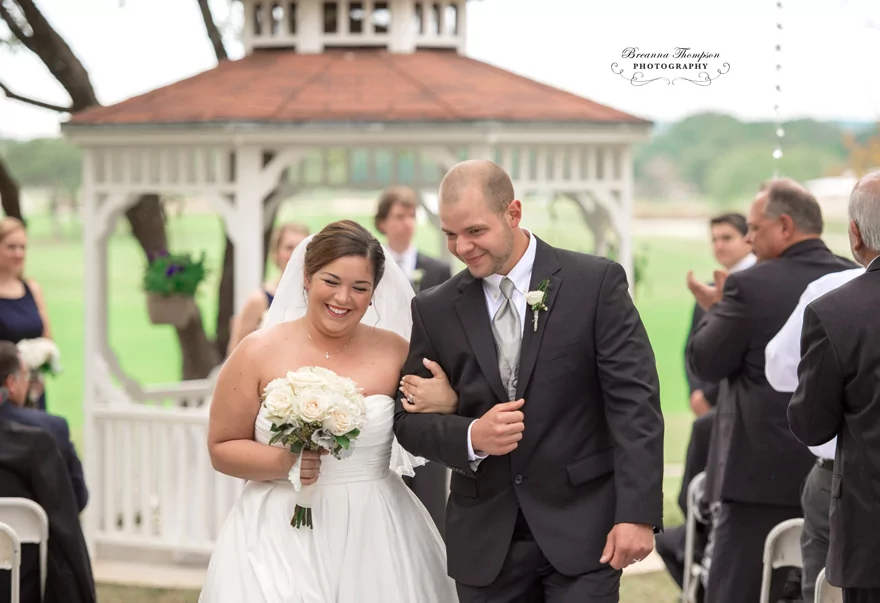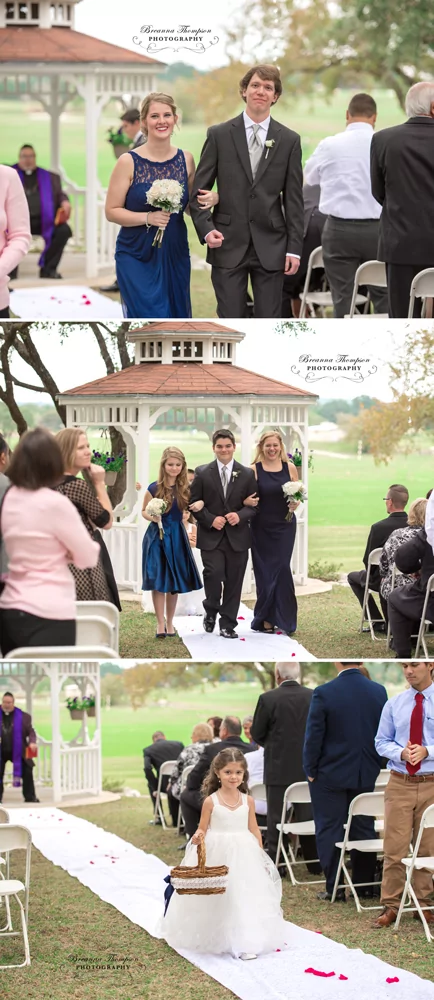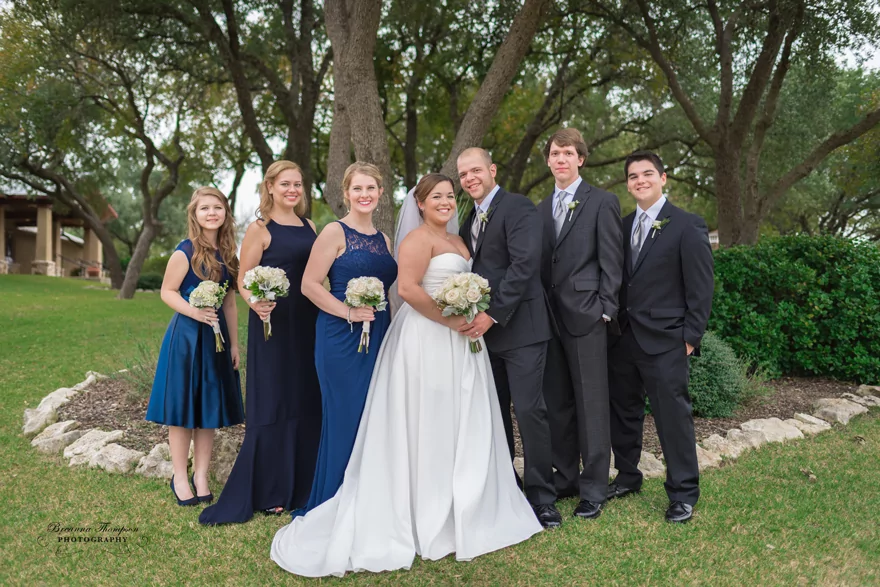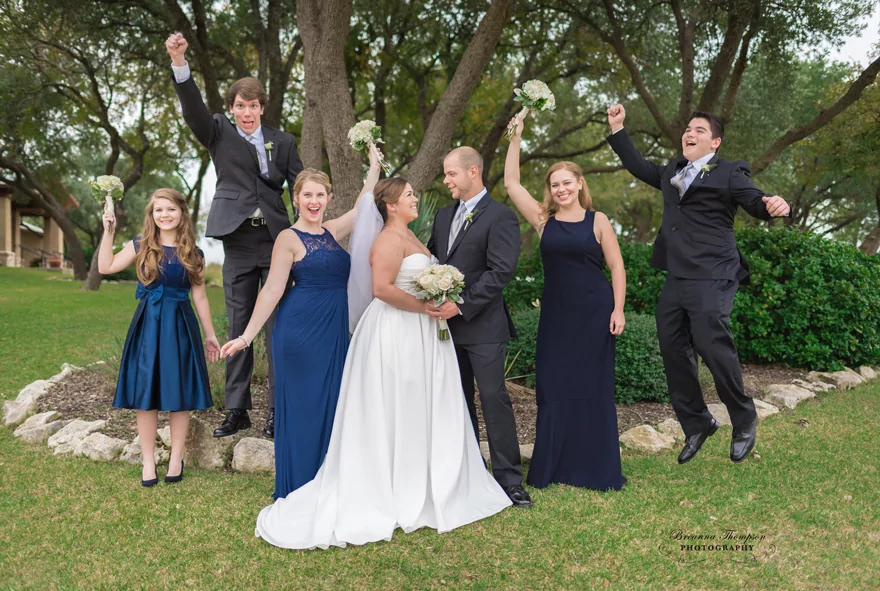 Thank You burlap sign was custom made by calligrapher Neeann Misuela with The Bees Nees.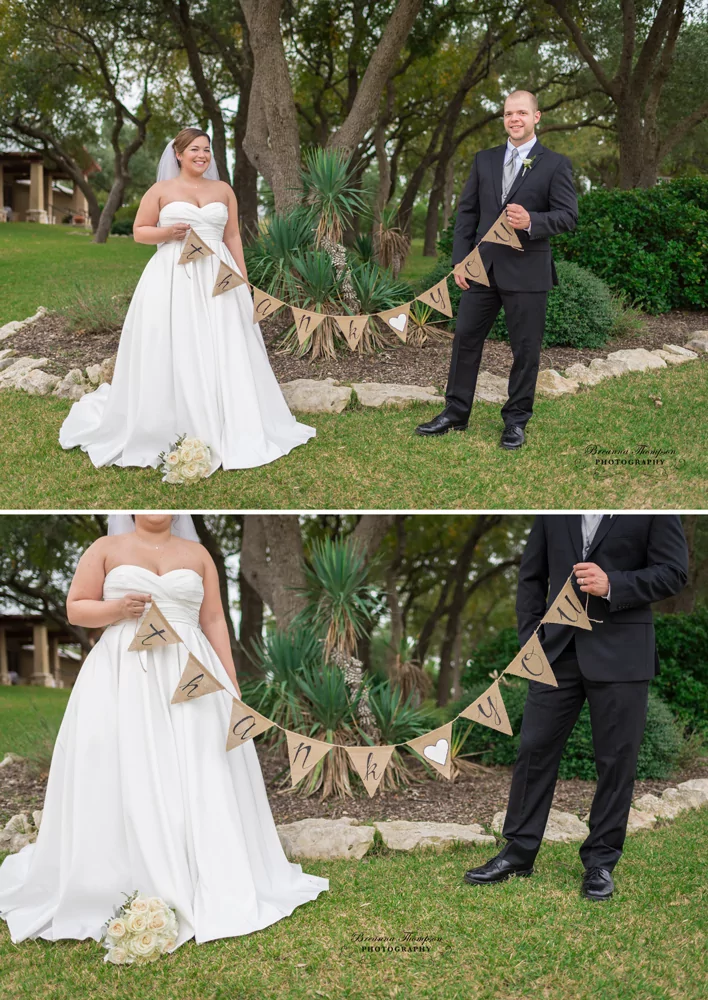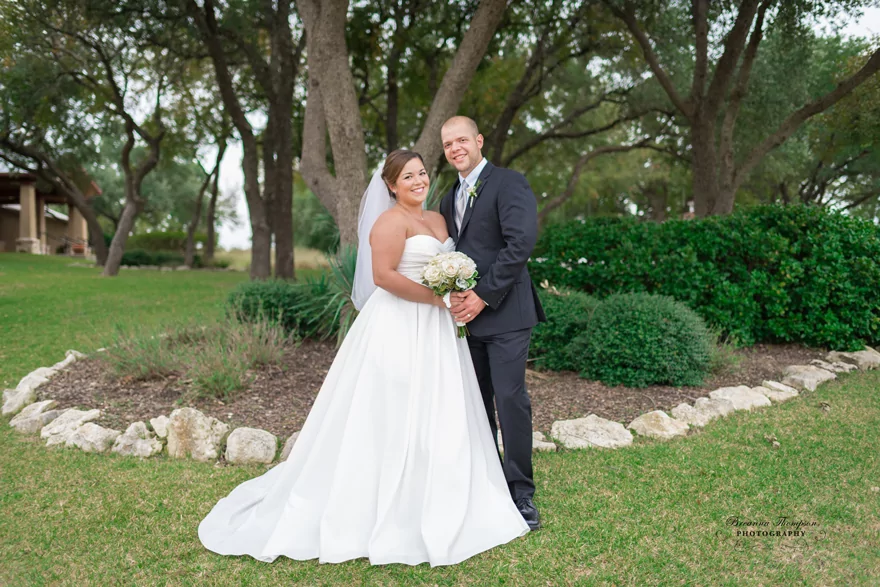 Check out this awesome engraving of the groom's ring!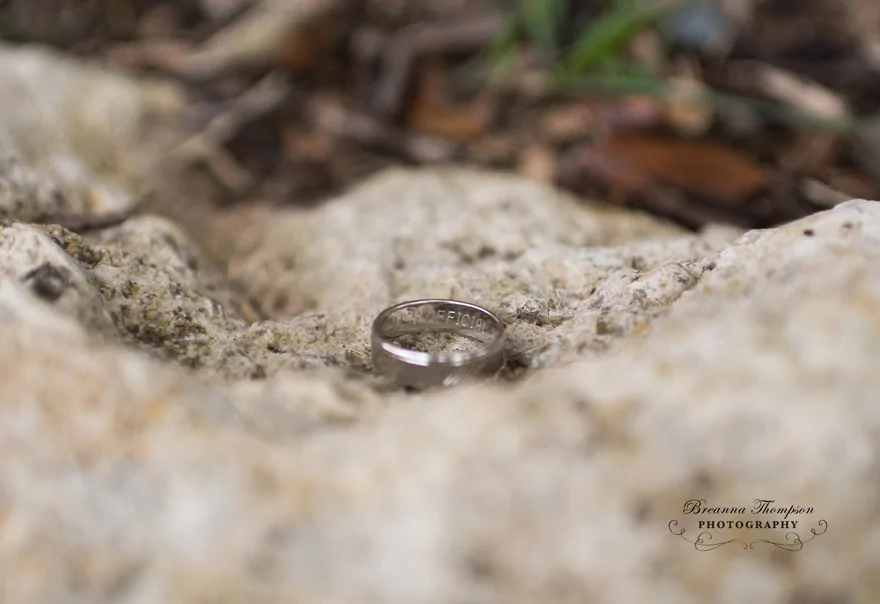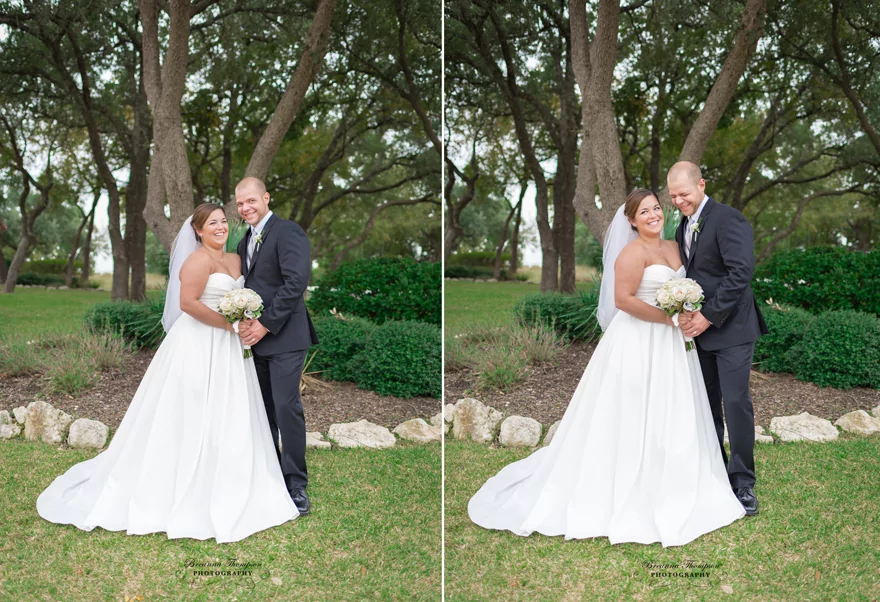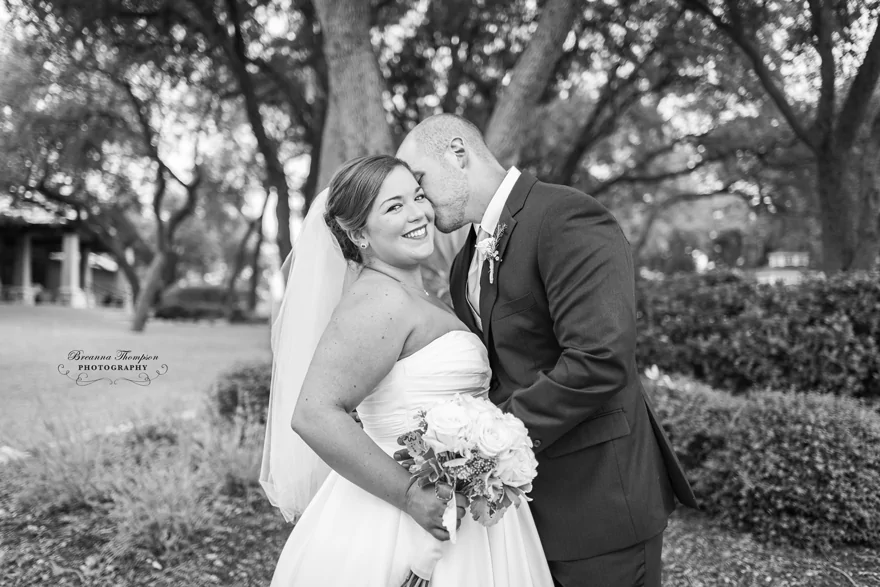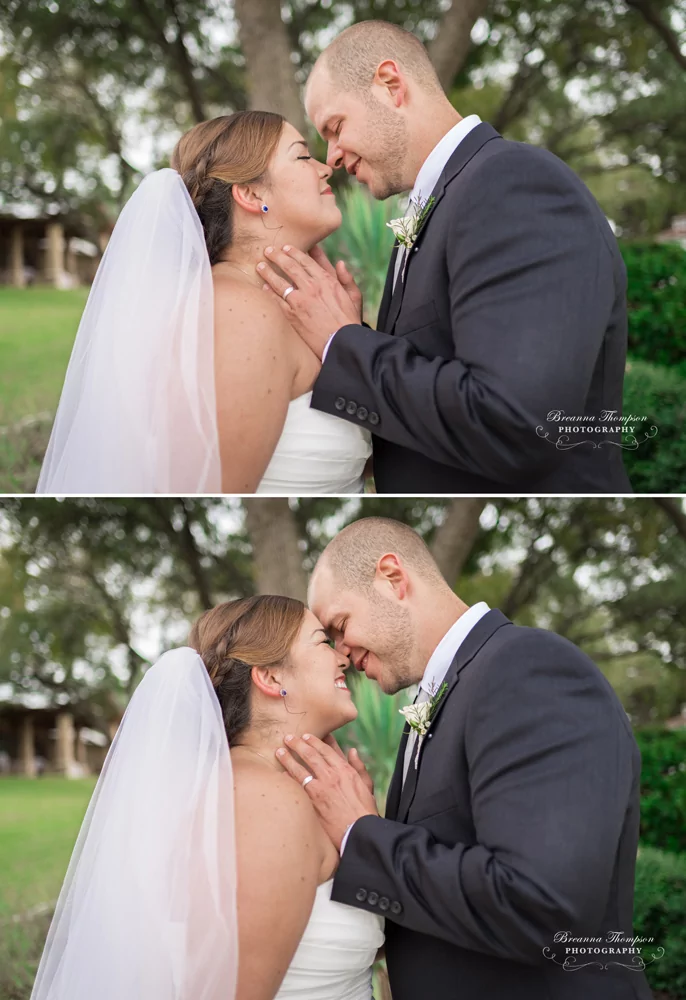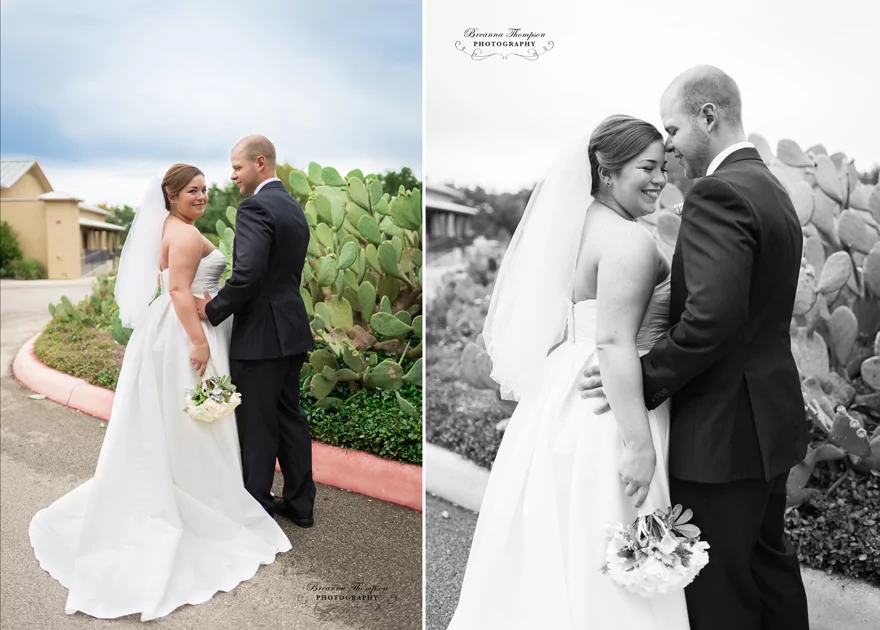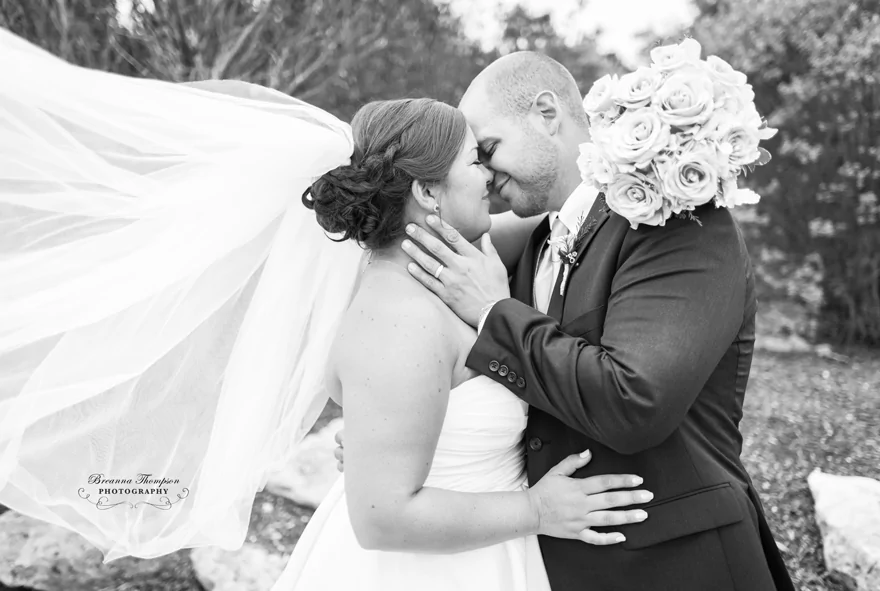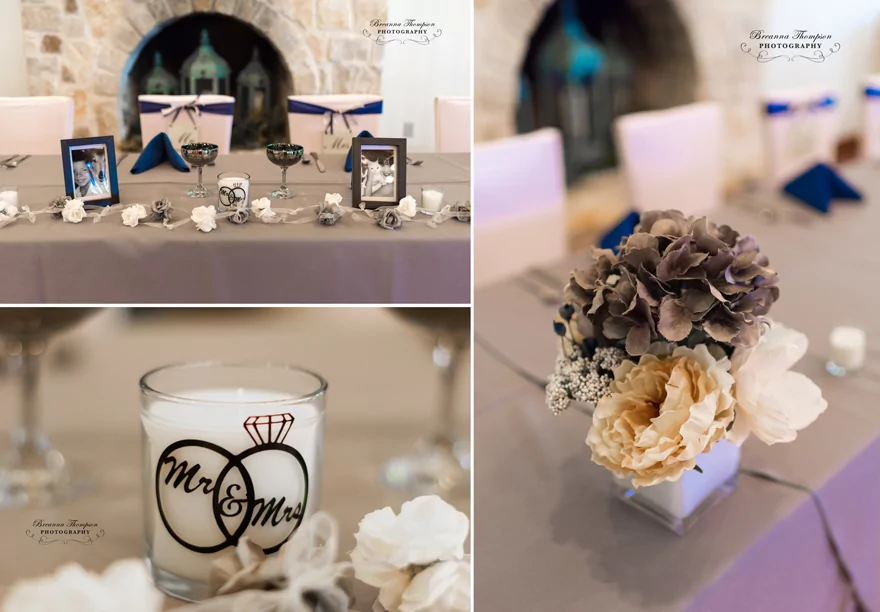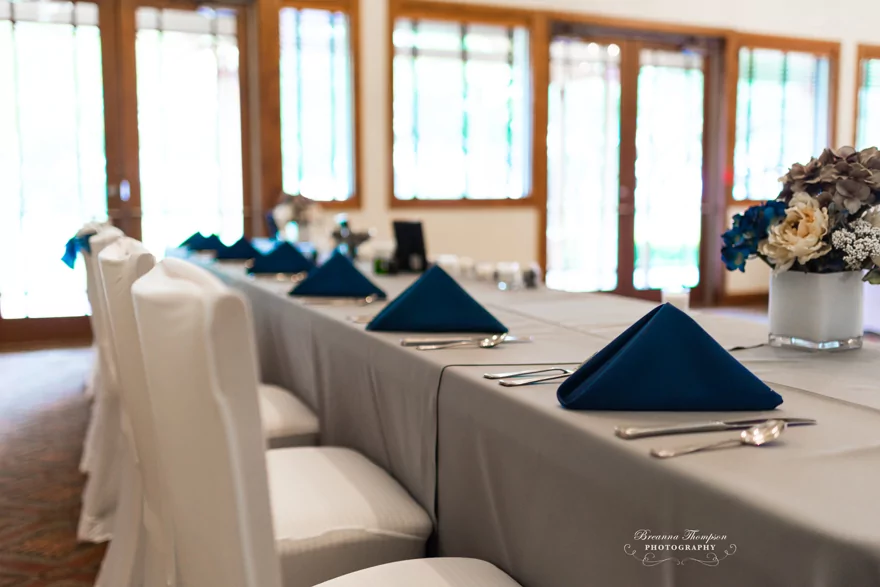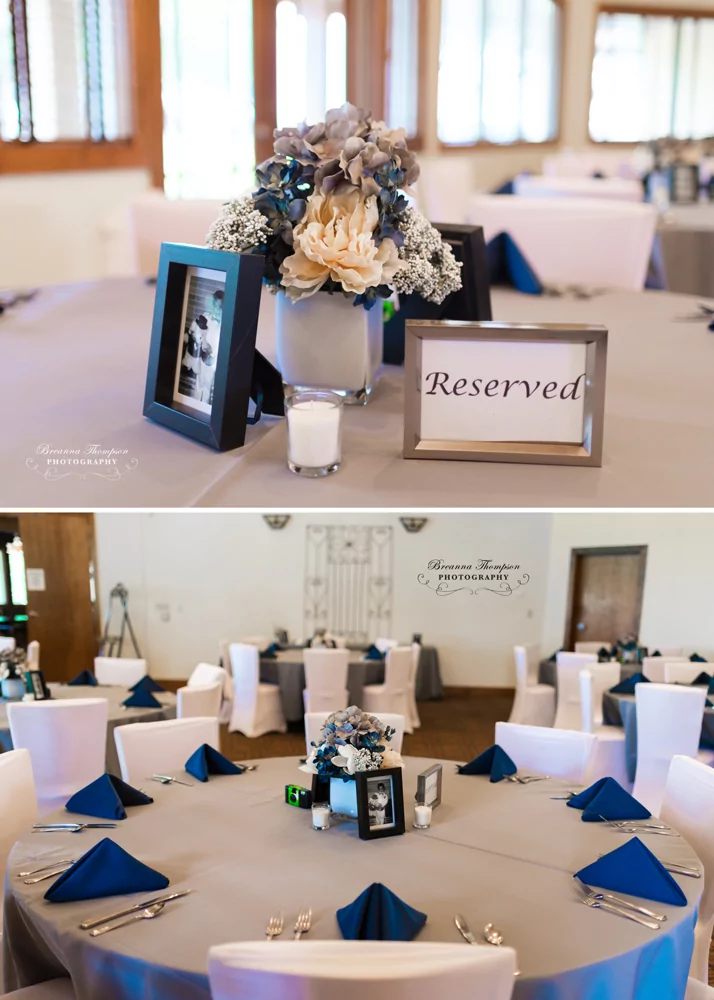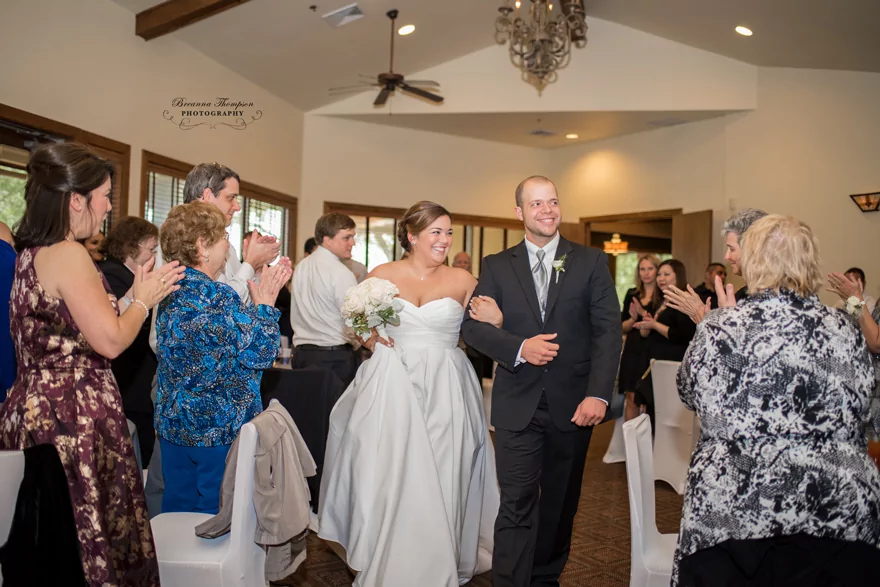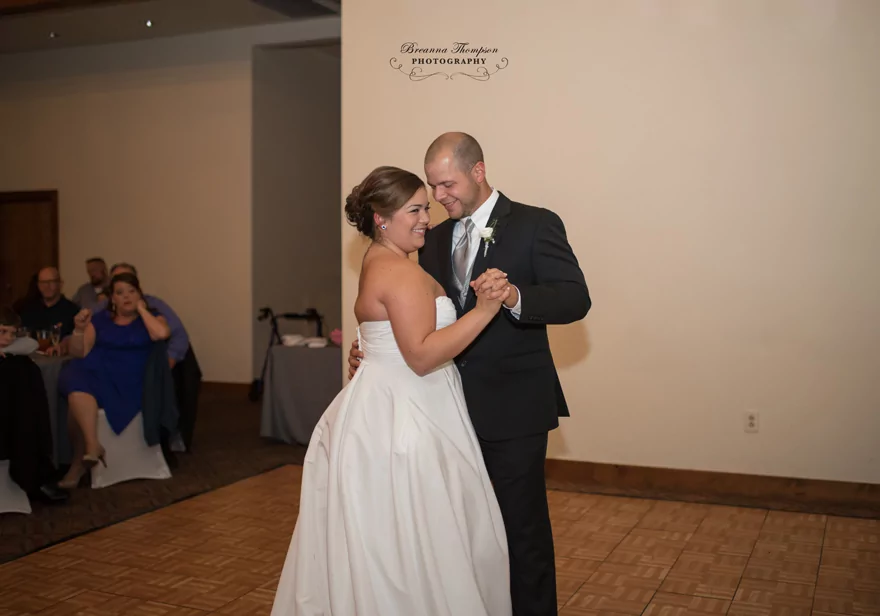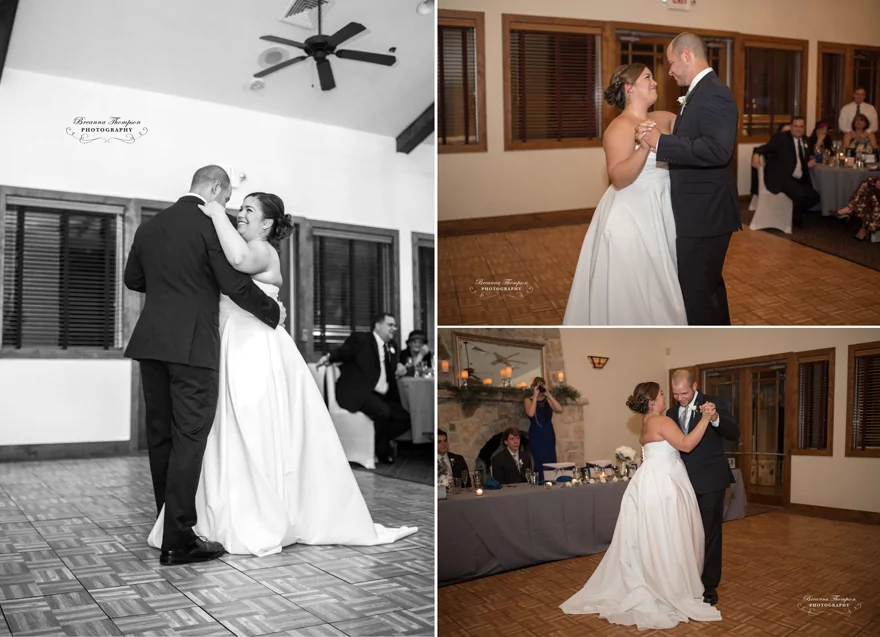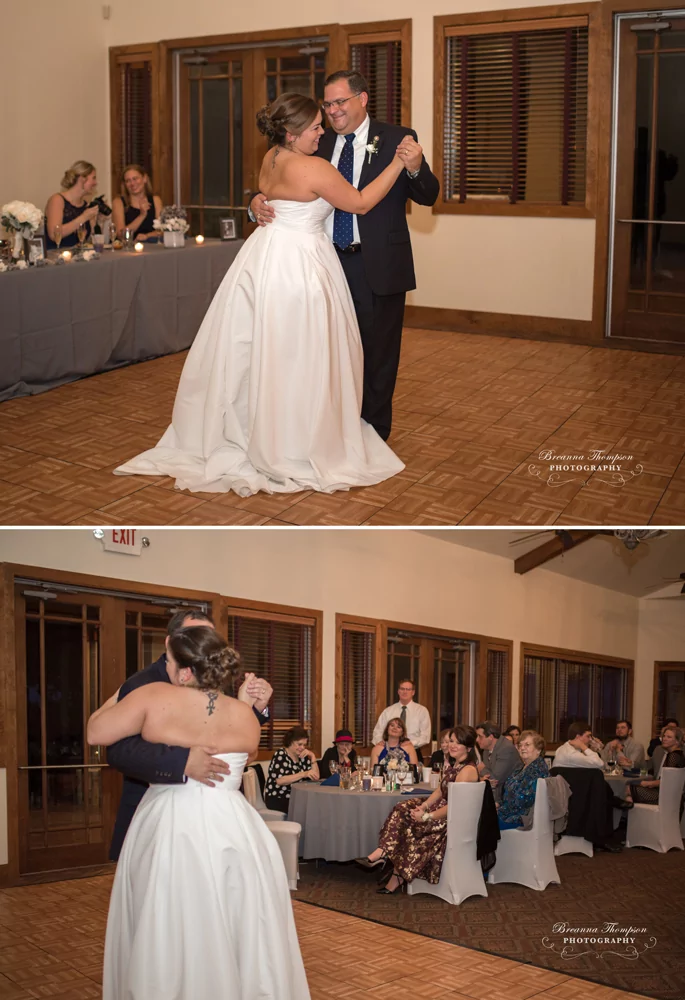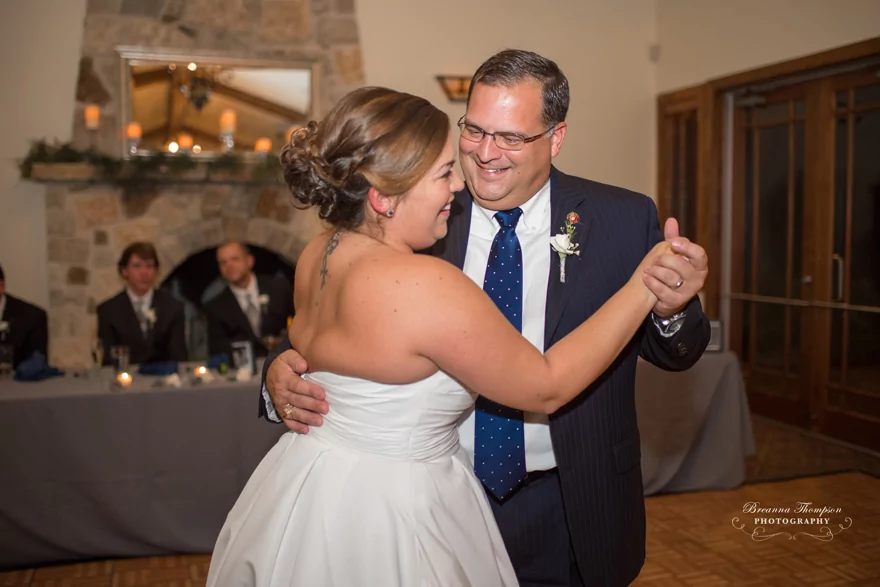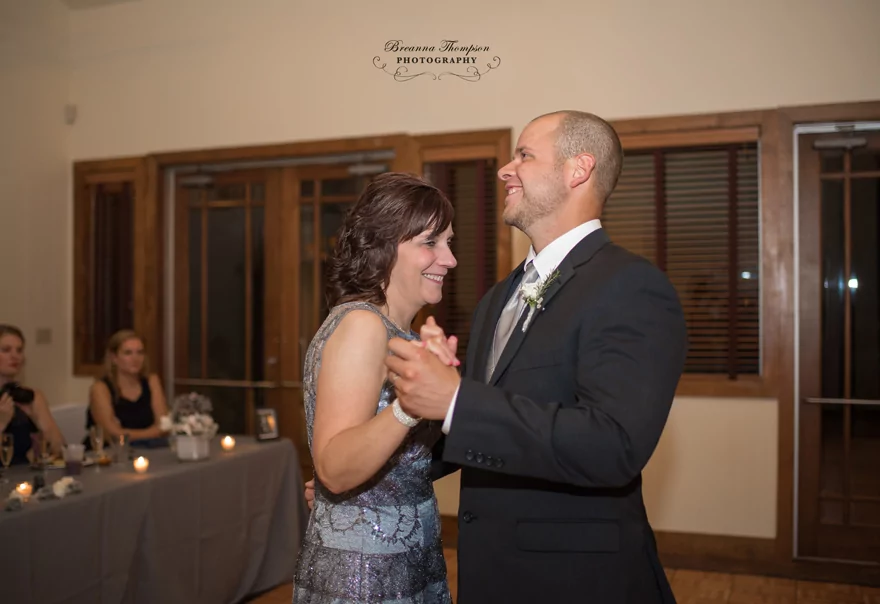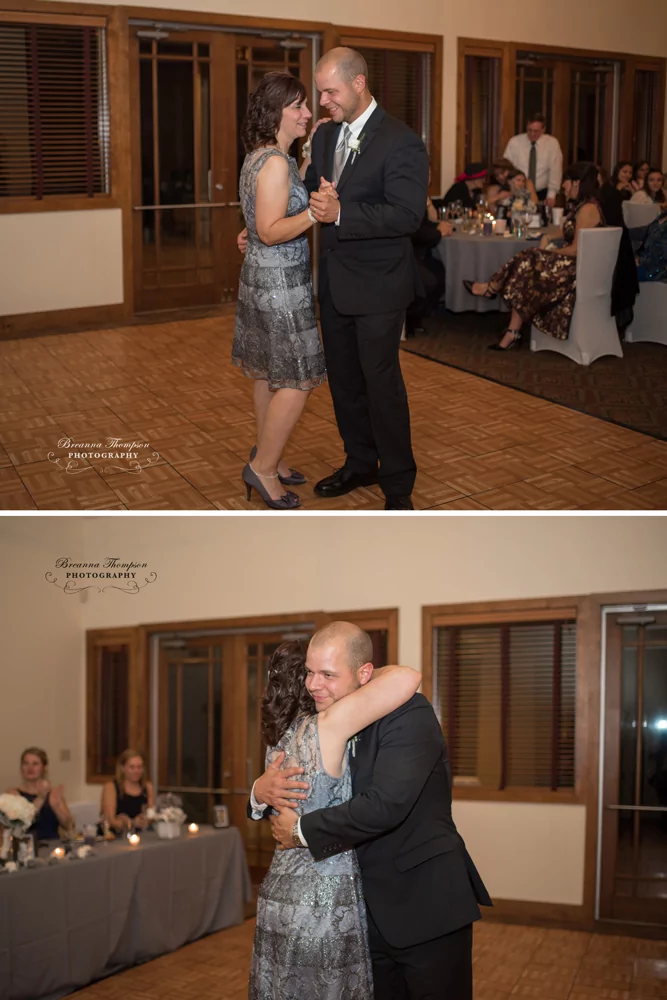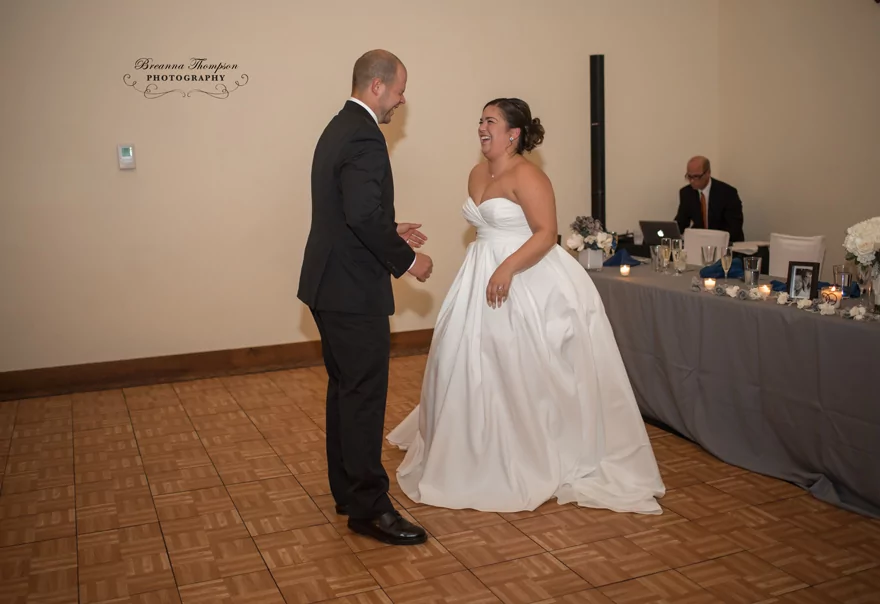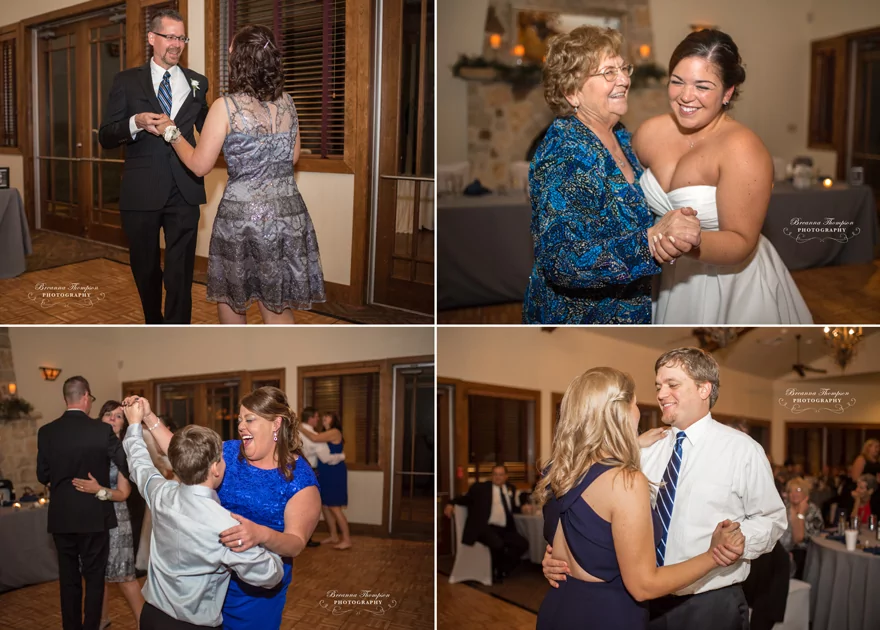 Kevin's faces had me (and clearly Meredith too) cracking up!